Friend, it has been a YEAR…
I know how weary you are feeling, I can see that we are all worn down. Honestly, we have walked through fire.
If you are feeling all the feels, and aren't quite sure what comes next – I am with you. 
Introducing: Fearless Foundations
Finding our footing through journaling and self-care.
This spring: Fearless Art is shifting to meet you where you're at…
Join us in this special safe space where we will spend 4 weeks building our creativity and confidence through self-care – all within the context of art, journaling, and a community of support.
In Fearless Foundations we will be focusing on building a solid footing by focusing on our self-care. Over these 4 weeks of community + connection, you will find a safe space to process through feelings while adding to your creative tool box. After this year of so many hard things, let's take the time to build a solid foundation in self-awareness and self-care. We may not know exactly what comes next, but by building a firm foundation for our hearts and souls we can move forward from solid ground.
we break ground may 1st, 2021
creating a safe space for your thoughts and feelings...
We will talk about journaling, and how to get past that dread of a blank page. How to use sticky notes in your processing. The beauty of a brain dump, and more!
identifying and meeting your own needs...
You know you need something, but what?? It's not always easy to identify what you are seeking. Let Shawna teach you some practical and fun techniques that will make it easier to identify AND give yourself what you actually need!
permission...
We will learn how to release ourselves from those expectations and rules that are NOT serving us. We will talk about real strategies to help break out of a creative box/rut, and Shawna will guide you all along the way as you brave new creative practices.
trusting yourself...
We will talk about intuition and learning to identify that inner voice. We will pull out our paints and stickers and let art teach us how to get comfortable with our own inner "Yes" and "No." We will build on what we have learned about who we are, how we feel, and what we need in order to find a sense of inner peace because we will know that we can trust ourselves!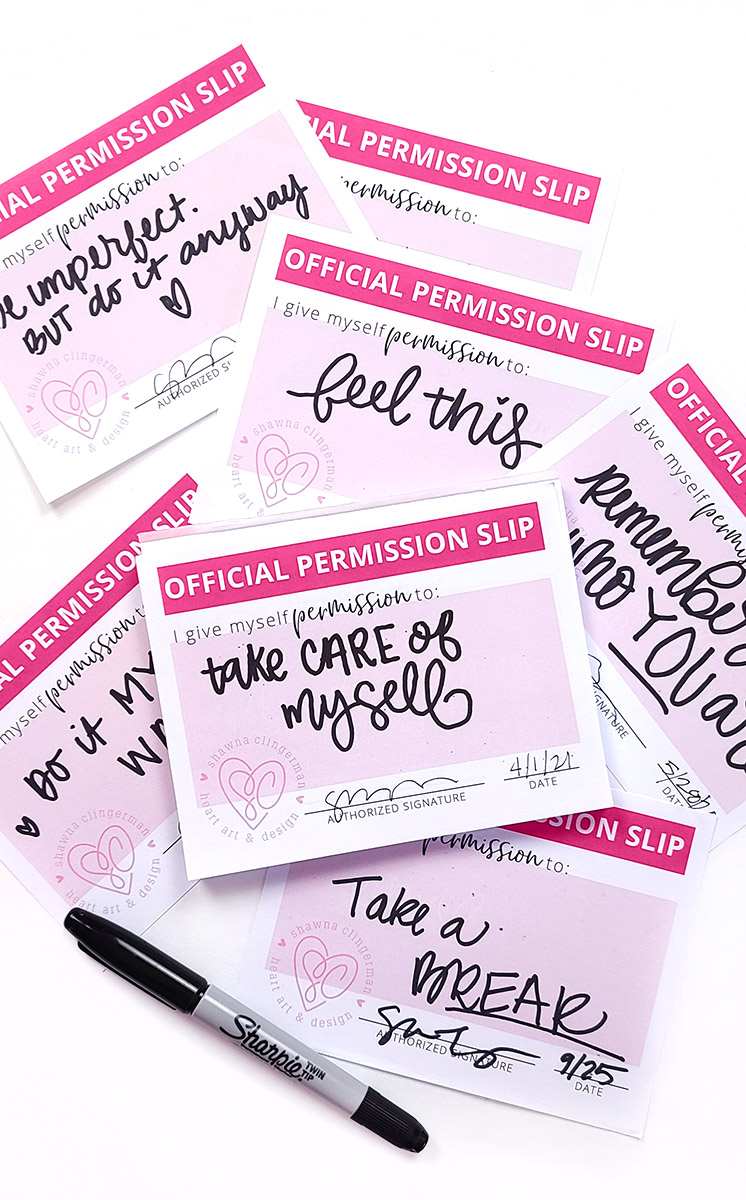 Fearless Foundations will Include…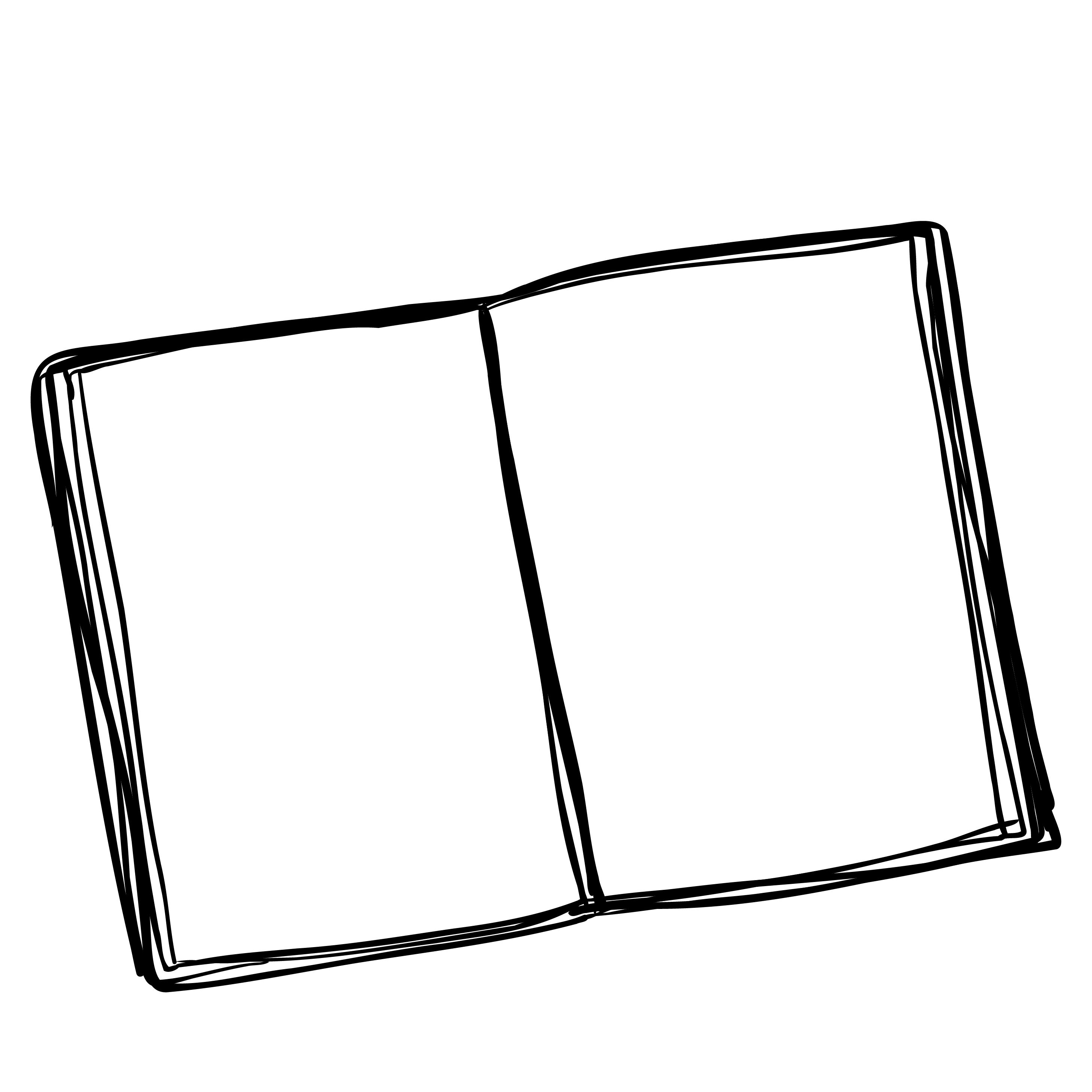 weekly lessons
Hone in on how to truly develop a practice of self-care through creative journaling with these weekly video lessons from Shawna. Each lesson will walk you through powerful self-care practices, tying each one into creative journaling techniques that will feed not only your heart but also fuel your creative soul!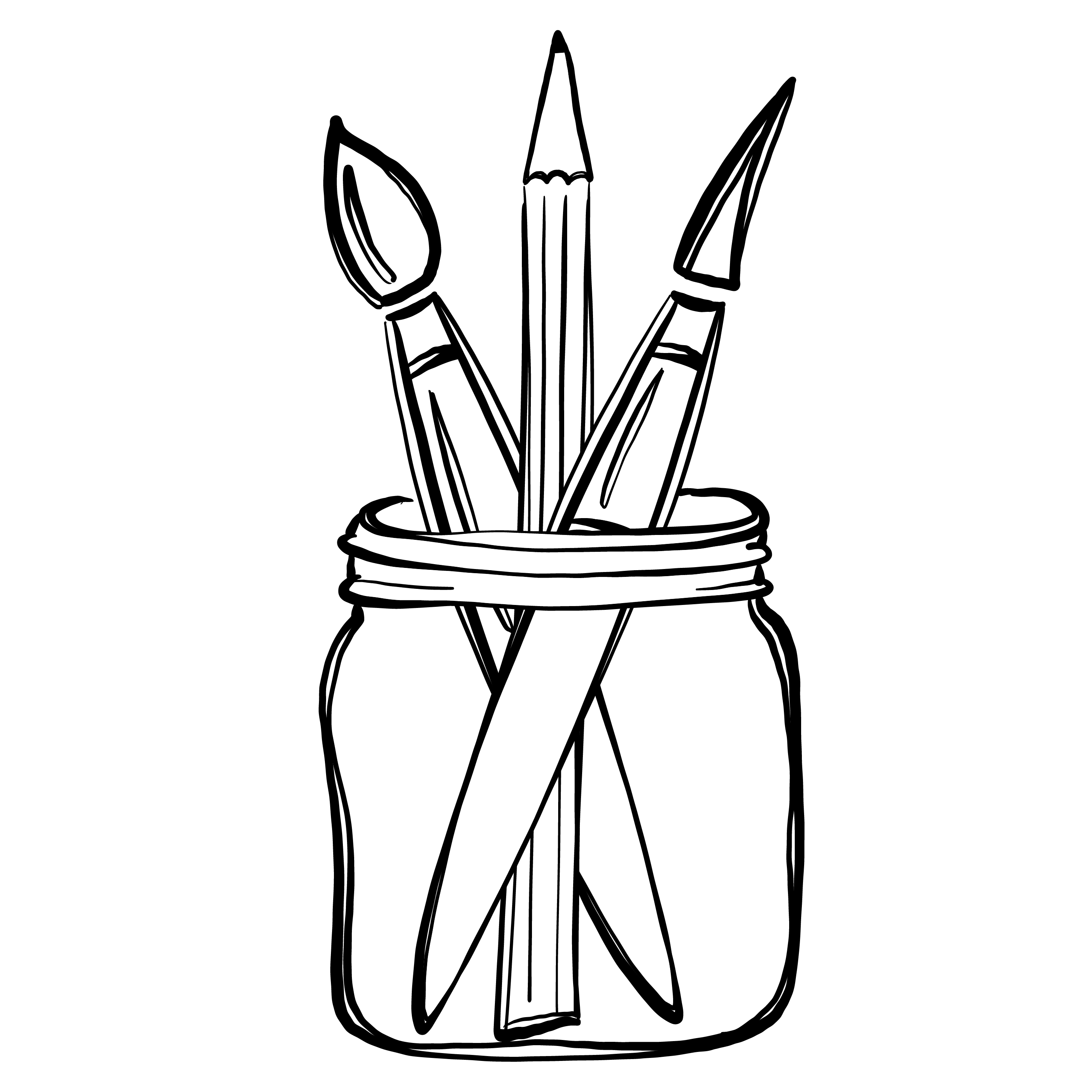 art tutorials + inspiration
Every single week we will use creativity to support our self-care practices. Our lessons will include multiple practical and meaningful art techniques that will help you create a creative journaling that practice actually works for YOU.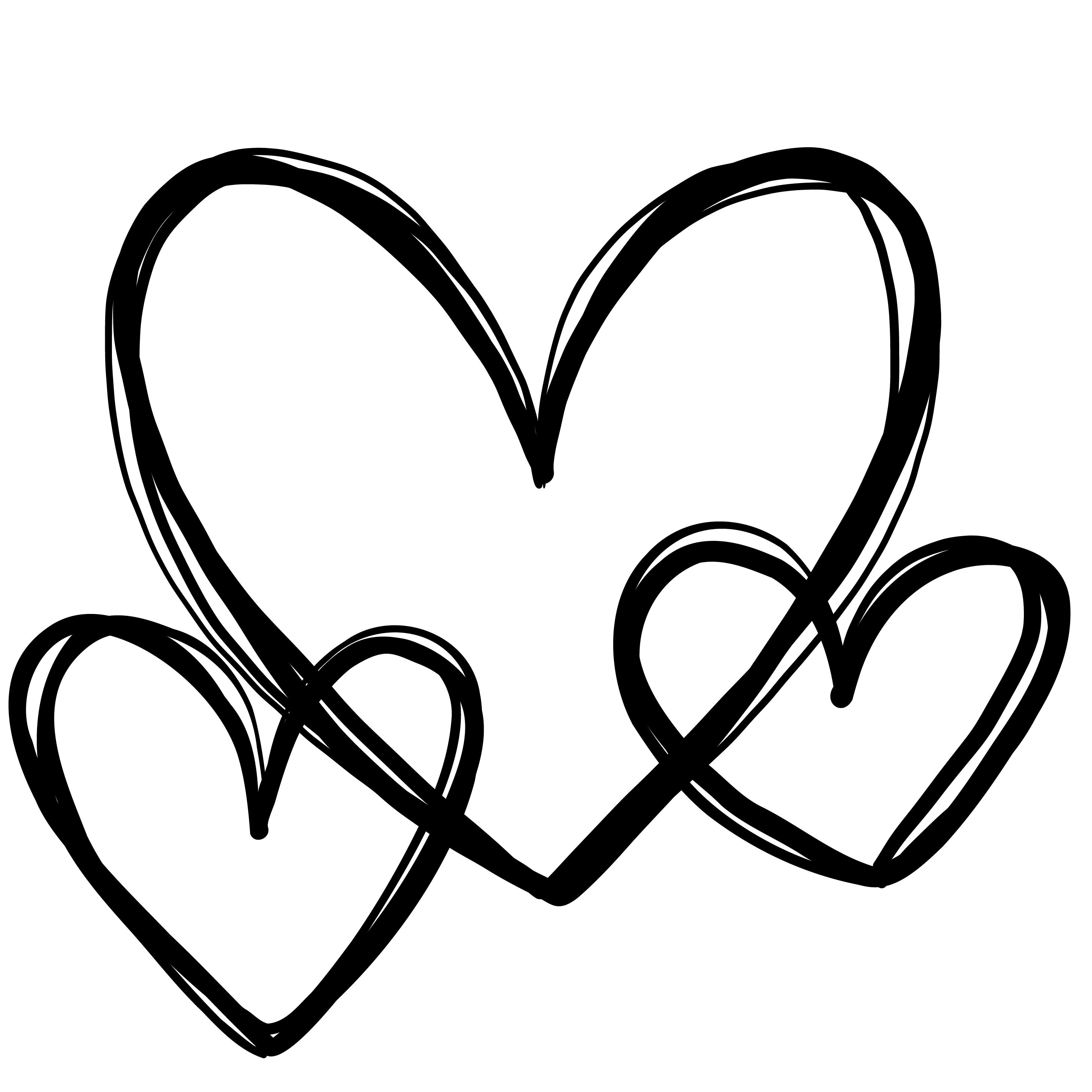 a community of support
In our Fearless Foundations community group on Facebook, you can connect and process all the feels with other creative souls like you! You will also have direct access to Shawna in this space. You will find answers to your questions, feedback and support, and a generous dose of encouragement in this special safe haven created just for you!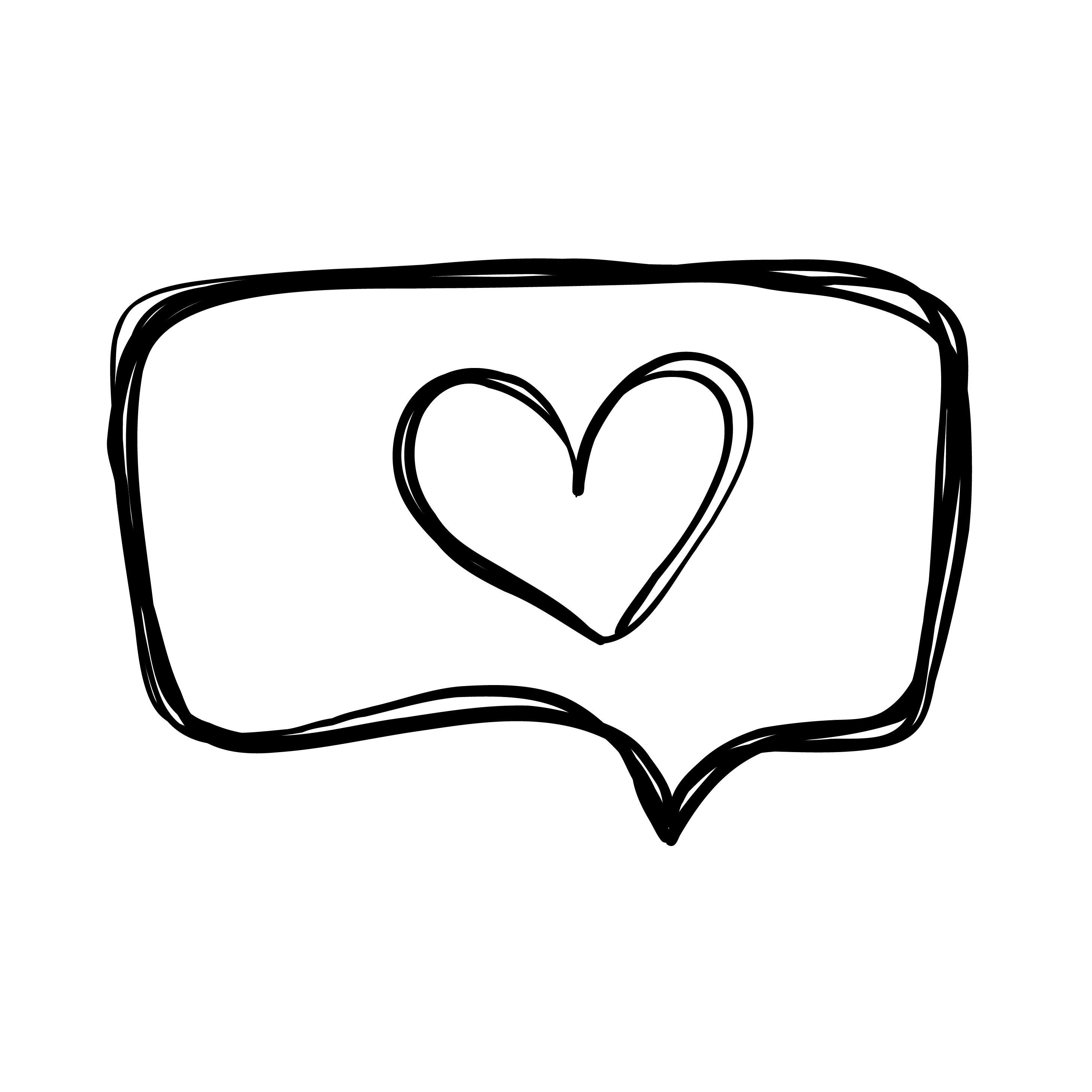 weekly zoom chats
Our weekly chats on Zoom will alternate between daytime and evening hours. This will be a space to get extra support from Shawna, and to be in close community with other creative souls like you. Together we will practice the important skills of listening, sharing and creating space for our hearts.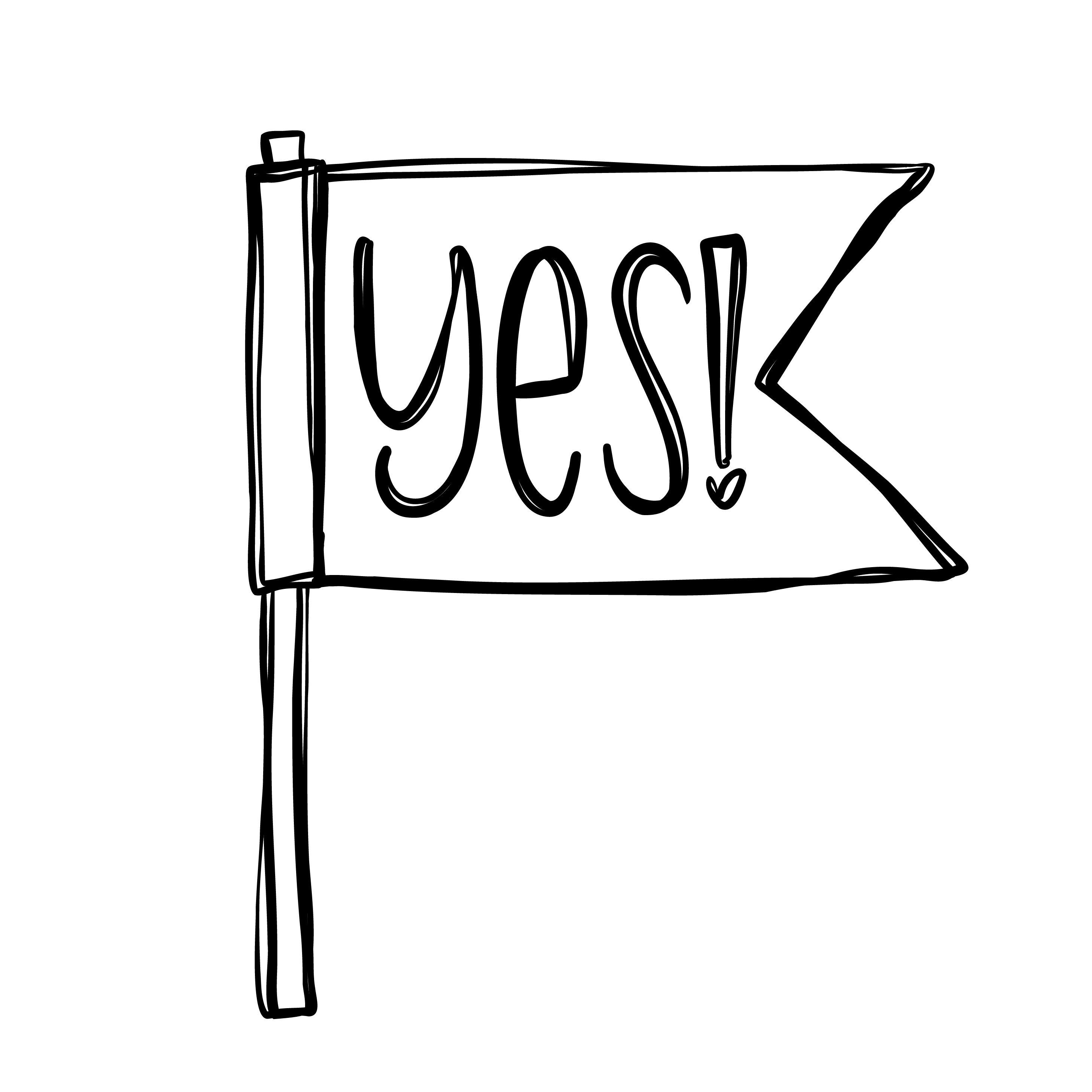 live pep talks
Every week Shawna will show up live in our community on Facebook – we will process through the weekly lessons and talk about how to incorporate the meaningful work of self-care into our everyday lives!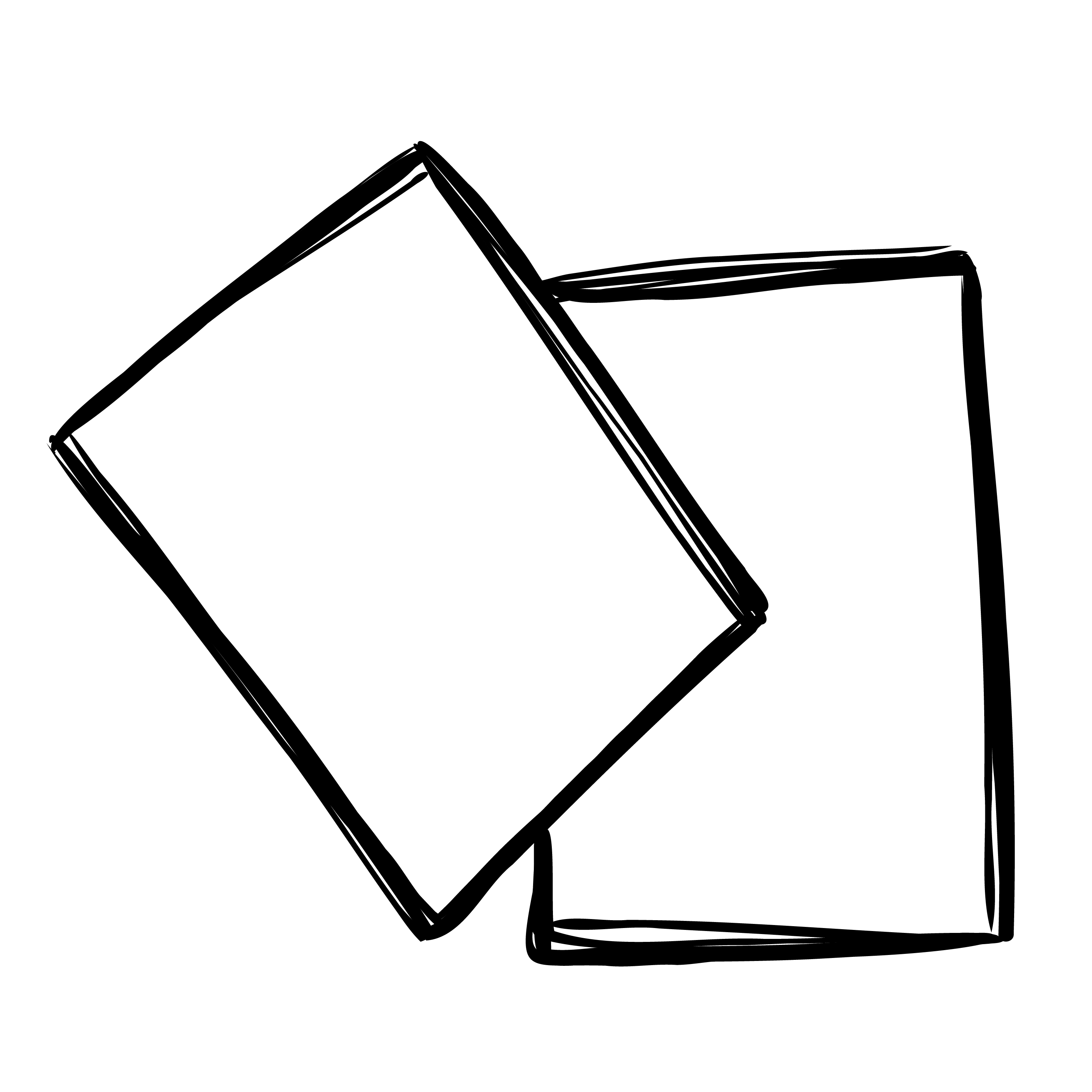 printable swag
Not only will you receive weekly resource pages to support our lessons, but Fearless Foundations includes LOADS of printable swag (including those PERMISSION SLIPS everyone keeps asking about!) Download and print an abundance of printables – designed by both Shawna AND a community of generous sponsors that want to support you in your self-care!
This special program is one of a kind!! We hope you will come build with us when doors open again!
Fearless Foundations is currently closed for enrollment, but we will be returning in the Spring!
Special Registration bonus!
In Fearless Foundations there is room for everyone – and I'm SO excited to announce that we have hit our first 50 participants! In celebration we are doing a special giveaway for everyone who registers beyond this point!
Simply register at the buttons above and you will be entered to WIN a special prize pack worth over $50  and curated for you especially by Shawna!
Every registration beyond #50 is entered in a random drawing to win! Winner will be chosen after May 15th.
Friends, if you have been considering Fearless Art in the past, this is the perfect opportunity to lay the foundation for that next step! Fearless Foundations will help you build the foundations for honest self awareness, emotional clarity, and real life, impactful self care. Get the tools you need to really dig deep and build self trust – which is one of the most fundamental pieces of growing your confidence and art skills! Whether you are building a business, or just trying to grow your sense of confidence and creative skills – Fearless Foundations is the perfect place for YOU.
what our fearless alumni have to say:
Shawna can help you wherever you are on your artistic journey. I was just starting my journey and wasn't sure if I was good enough. But with Shawna's encouragement, guidance, and an amazing community, the confidence just builds. I now feel like I belong and so do you! You only have to come as you are.
With Shawna I learned that This creative journey is MINE – this is my journey and I can set the timeline and expectations for ME. I enjoyed the community Shawna builds, and the way she encourages us with so much vulnerability and authenticity!
Shawna teaches you, inspires you and to be completely honest – she wants to become your best friend! Fearless taught me art practices and business strategies but most importantly it taught me how to dig down in your heart and work through the things that are pushing you away from being the best version of you! You will not regret joining Shawna in any of her courses – you will gain the best teacher, mentor, friend and fellow creative!
Shawna loves helping others explore different creative avenues and finding their passion in their art. She is so enthusiastic and truly cares about the success of each and everyone who joins. I learned to work outside of my comfort zone and explore new mediums, but to also look at myself and work on believing in myself.
I can't even imagine where I would have been creatively without taking that leap of faith and being a part of Fearless Art. I knew I was a creative but didn't know who I was or where to start. 
Shawna 
helped me to embrace myself and grow artistically in ways that were so simple yet effective. Her lessons were clear and her encouraging words and heart made all the difference. I felt seen and accepted and I am so happy to have been a part of this life altering experience.
Shawna has such a gift for cultivating a unique and supportive community. The skills and foundations she teaches for finding your inner artist feel unique — because we are all unique, and Shawna does a great job of highlighting that. She's the ultimate cheerleader, encourager, and being around her artistic genius is contagious. Fearless will push you in the best ways.
You are meant to be with Shawna at the first moment you go to class. You are welcomed with open arms into a place of artists who want to learn not just from Shawna but from each other as well. Joining Fearless Art was one of the best decisions I have ever made for my creative life. Shawna let each of us, in our own time, learn what it meant to be an artist. I learned how I am a creative, and that I do not have to apologize for my art. In Fearless, you will find a community of creatives who will become your friends. Shawna is a teacher, mentor, cheerleader, den mother rolled into one. In the words of Shawna: "You were meant to be here. Welcome, Friend."
My favorite part of working with Shawna is SHAWNA, the energy and can-do attitude she exudes are simply infectious! Add in the group of AMAZING women: so much love, cheerleading, true friendship really. I am so happy I took the dive and had this experience.
all of the questions + answers:
Do I need to be an artist to sign up? Who is this program for?
This, friend, is the most common question we get – so let's start with this one: Fearless Foundations was created to support creative souls of all artistic ability levels – whether you have been creating for years or are brand new to the idea of using creativity as a form of self-care – we will meet you right where you are at. You WILL be right where you belong in Fearless Foundations.
When does registration close?
We want this program to be open and available to ANYONE who would like to be a part, so the doors to Fearless Foundation will be open all the way through the month of May –  however, do know that we kick off our program on May first, AND our physical swag bag bonus will only be available to the first 50 registrants, so you don't want to wait too long snag your spot!!
What if I get behind, how long will I have access to the lessons in this course?
When you join a program with Shawna you are NEVER behind! We will meet you right where you are week after week – so come as you are, and jump right in! That being said, you can also be confident that you will be able to catch up at ANY TIME because you will have lifetime access to all of the lessons in this course.
What specifically will we learn in Fearless Foundations?
Fearless Foundations is specifically about building our self-care and self-trust practices through creative journaling. Shawna will be walking with you through the work of processing and identifying our feelings AND teaching you specific creative techniques that can support this process. 
What should I expect after I sign up?
As soon as you sign up and pay through the one of the "join us" buttons, you will be redirected to a registration page – be sure to follow the steps and confirm your subscription in your inbox so that we can get you all of the info you need! After you have registered, you will receive a welcome letter from Shawna sent straight to your inbox with everything you need to know! 
What is the timeline? When does Fearless Foundations begin?
Fearless Foundations will run throughout the month of May. Doors to our community will open on Saturday May, 1st, and our first lesson will go live on Monday, May 3rd. Then we will have weekly lessons, on mondays through May 24th – finishing out our final week during the last full week of May. After the month of May you will retain access to all of the lessons for life through our teachable course platform!
I'm not on Facebook, can I still have access to resources in this course?
The community for this course will be hosted on facebook, however all of our content will be available through the teachable platform, and all of our calls will be direct links through zoom. This means that even if you are not on facebook you can access all of the lessons and attend our weekly calls – if you are going to join us without joining the Facebook community, just be sure to keep an eye on your inbox where there will be weekly updates and links to everything you need!
How do I get the swag bag of physical goodies and what is inside???
As an early sign up bonus, the first 50 people to register will get a "swag bag" of physical goodies mailed to their actual door! What is inside is a surprise however, Shawna has designed some extra special things for you AND partnered with some amazing companies to sponsored these bags of goodness, you are going to be SO EXCITED when you see what is inside! HURRY though, these supplies are limited and once our first 50 are gone, they are gone!
What special supplies do I need to participate?
Because this program is designed to support YOU where you are at in your creative journey, you will not need zillions of new things to participate! One thing you will want to be sure to have is a notebook you love to use as your base journal (I LOVE the Archer and Olive journals and will be using mine through out our lessons – and when you sign up, I have a coupon code for you if you would like to pick up your own!) There are a few other things I will be using and when you register I will send you a list of specifics! That being said, you probably have what you need already – don't worry that you need a full fancy craft room of supplies just to be a part!
You mentioned digital printables above, what specifically will I get when I join?
Even if you miss the physical swag bag, never fear! Shawna has designed loads of free printables for everyone who signs up! Everything from florals to patterned papers to wordart and hand-lettered sentiments! As an ADDITIONAL bonus, artists in our creative community have been donating additional printables for you – your little printer is gonna be a happy camper when you see everything we have instore! (ps – ALSO – the "Permission Slips" as shown above will be included in our printable swag!)
How is Fearless Foundations different from Fearless Art?
Fearless Art is an 8 week program that is specifically centered around how to break through fear and build confidence as an Artist – because of the year we have had it felt important to take a step back in that process and focus on some foundational skills that can serve the Fearless Process. That means if you go  on to take Fearless Art in the future, the things we work through in Fearless Foundations will serve you! BUT Fearless Foundations is also going to be structured in a way that will benefit your everyday life right NOW. Instead of fearlessly looking at what we are dreaming of for the future, we will be honing in on where we are at right now, and making space for creativity, for self care, and for taking care of our tired hearts.
Friend, I created this program for you…
We have been through so much this year – we are tired and weary and I FEEL it in my bones. When I imagined how to serve the creative community with my spring round of Fearless Art, I just KNEW that we needed something different.
We need space to heal, grieve, and process all the things. We need hope, we need to feel supported and uplifted. Right now, we need to feel safe and seen. 
As someone who has faced severe mental health struggles, and worked with all of my heart and soul to learn the tricky skills of self care, I knew that right now what I am called to do is to carve out space to help YOU find peace. I want be your guide as you learn to honor your own needs…
If you can join us for this special round of Fearless, please do…
Let's come together. Let's support each other while we care for ourselves. Let's grow and build and prepare for whatever comes next.