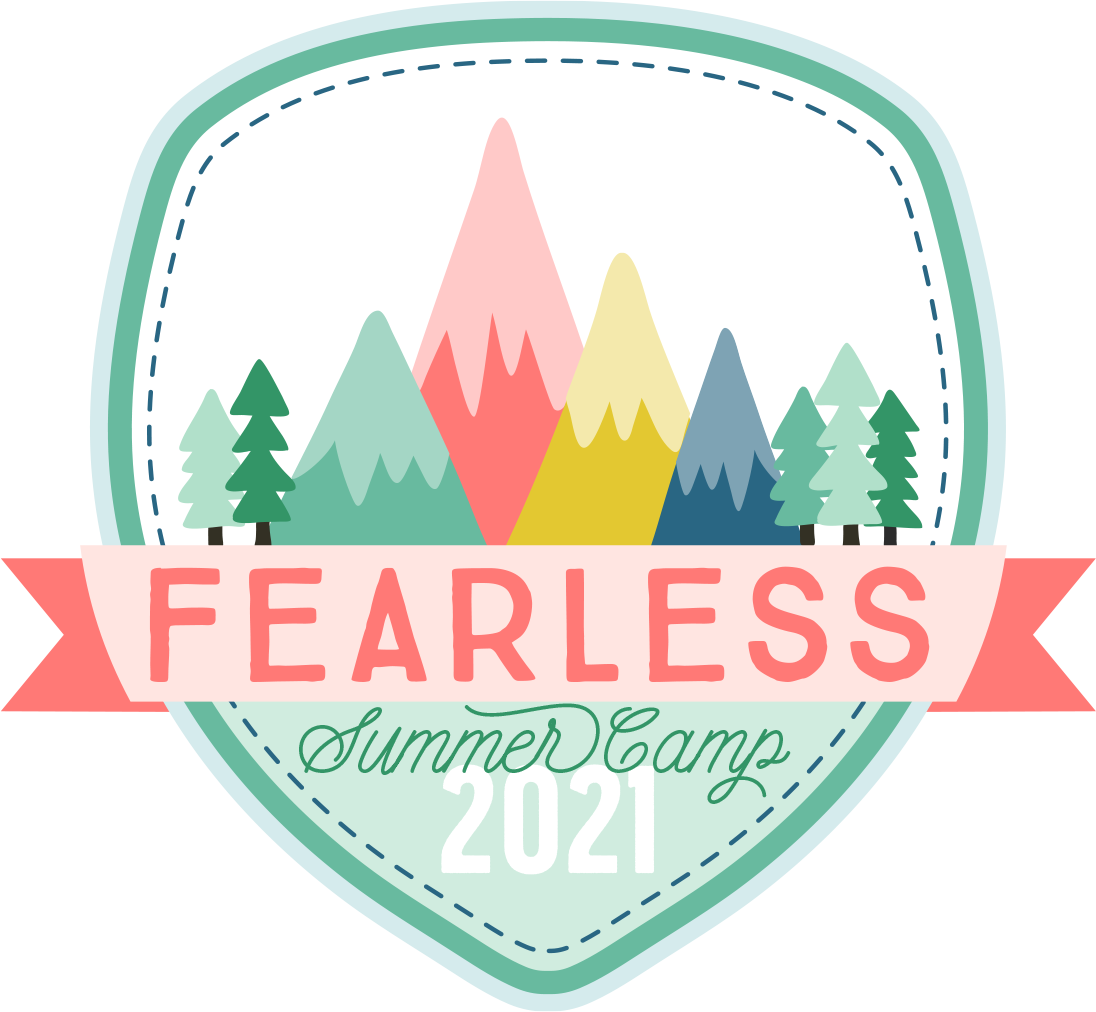 Are you ready to connect with your crafty people and connect with a community of creative friends?
Do you want to get inspired, stretch your creativity, learn something new, and have a WHOLE lot of FUN?!?
I've got good news for you:
Fearless Summer Camp is BACK and You're Invited!
Join us this August for a full month of crafty, artsy, virtual summer camp FUN!!!
Join us August 1st – 31st, 2021
Fearless Summer Camp includes a full month of creativity and community, created just for YOU! This low cost, super fun, virtual, crafty summer camp is designed especially to build connection with friends new and old, to inspire AND teach you some new things along the way!
getting artsy: art journaling for all of us…
Art journaling isn't just for "artsy" folks! This summer at camp Shawna will walk you through the concepts and techniques that will take art journaling from intimidating to easy AND fun!!
we will cover:
Artsy Background Building Basics: Breaking down the concept of building backgrounds into manageable, understandable steps.
Let's Talk Texture: Collage and paint and stencils and all of the "extras" that make art journaling so special.
Layer it Up: Let's talk about layering both in literal terms – clusters and grouping and tucking things up. AND in more figurative ways – like how we can layer in meaning and work out all of our "feels" on the page.
Art Should Be Fun! Letting go of the "Shoulds" and the "Can'ts" and building an art journaling practice that you actually enjoy!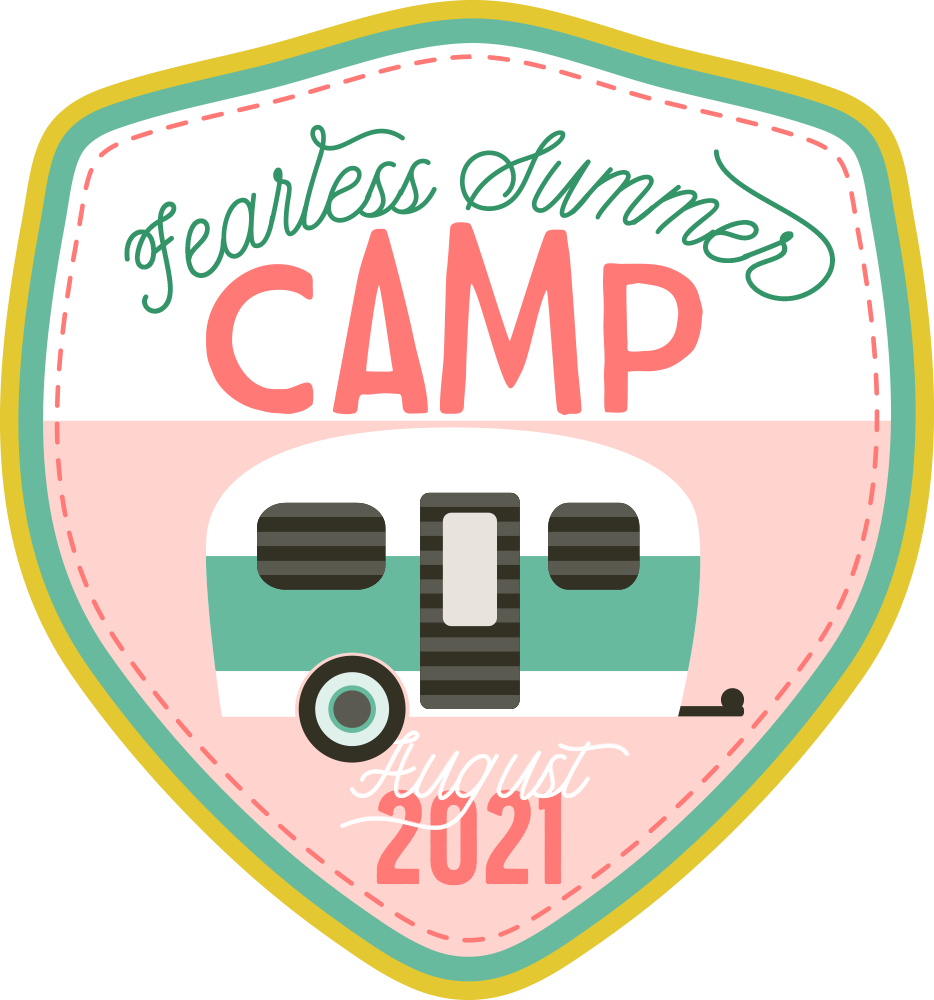 fearless summer camp will also include…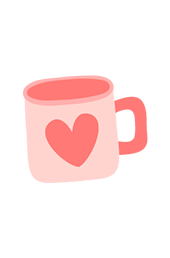 Creative Community
Fearless Summer Camp will be hosted in a private group on Facebook. We will use this space to post content, connect with each other and share our work. You can expect prizes, games, live videos and MORE! Plus, Shawna will be right there, to answer questions and cheer you on all summer long!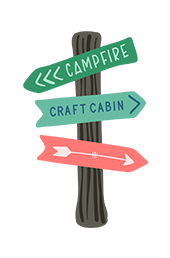 Weekly Artsy Video Lessons
Camp will include 4 artsy video lessons from Shawna this August. Our lessons will be focused on art journaling this year, but created in such a way that you can apply the concepts and techniques to your practice no matter your craft! Beginner, practiced artist, or anywhere in between – Fearless Summer Camp will meet you right where you're at!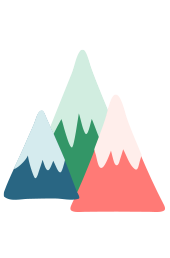 Challenges & Inspiration
Every single week there will be a new prompt to challenge you creatively and help you implement some of the things we've learned. It's not just about the challenges though; Shawna will be your favorite camp counselor, showing up live to encourage and support you, week after week!
Craft Cabin Chats
Each week we will have 2 crafty chats on Zoom to accommodate your schedule and give all of our campers have the opportunity connect and play! Daytime chats will be in the virtual "Craft Cabin." In the crafty cabin we will chat and work on our creative projects, it's so much fun to connect with our fellow campers while we create!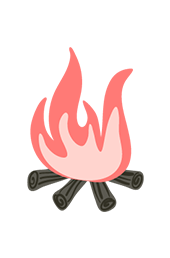 Crafty Campfire Chats
Our "Crafty Campfire Chats" will happen in the evenings (yes I know that technically "crafting" around the campfire is near impossible, but on a virtual camp adventure we can take a few liberties!) Bring your crafty stuff and yourzoom imagination to meet us on Zoom under the virtual stars!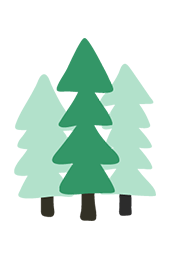 Camper Printables
Um, camp swag anyone? YES PLEASE!!! Fearless Summer camp always includes free printable downloads. These printables have been created by Shawna, especially to help you capture all of your campy memories!! The first downloads will be waiting for you when our camp doors open on August 1st!
Join us this summer for only $25 or bring a friend for

only $10 more

!!
Want to get your name on our camp roster for the lowest price? Sign YOURSELF up for camp for only $25! One single payment and you are paid in full! After you pay we will direct you to a registration page and you'll be good to go! Can't wait to meet you around the campfire, friend!
You can sign up 2 campers at once for only 10 dollars more! Sign up YOURSELF + A FRIEND of your choice for only $35 total! Once you sign up with the button above we will walk you through how to sign your friend up to come along. Everything is more fun with friends!
what your new camp friends have to say…
My favorite part of working with Shawna is SHAWNA, the energy and can-do attitude she exudes are simply infectious! Add in the group of AMAZING women: so much love, cheerleading, true friendship really. I am so happy I took the dive and had this experience.
Shawna can help you wherever you are on your artistic journey. I was just starting my journey and wasn't sure if I was good enough. But with Shawna's encouragement, guidance, and an amazing community, the confidence just builds. I now feel like I belong and so do you! You only have to come as you are.
With Shawna I learned that This creative journey is MINE – this is my journey and I can set the timeline and expectations for ME. I enjoyed the community Shawna builds, and the way she encourages us with so much vulnerability and authenticity!
Shawna loves helping others explore different creative avenues and finding their passion in their art. She is so enthusiastic and truly cares about the success of each and everyone who joins. I learned to work outside of my comfort zone and explore new mediums, but to also look at myself and work on believing in myself.
Shawna teaches you, inspires you and to be completely honest – she wants to become your best friend! You will not regret joining Shawna in any of her courses – you will gain the best teacher, mentor, friend and fellow creative!
Shawna has such a gift for cultivating a unique and supportive community. The skills and foundations she teaches for finding your inner artist feel unique — because we are all unique, and Shawna does a great job of highlighting that. She's the ultimate cheerleader, encourager, and being around her artistic genius is contagious!
Shawna 
helped me to embrace myself and grow artistically in ways that were so simple yet effective. Her lessons were clear and her encouraging words and heart made all the difference. I felt seen and accepted and I am so happy to have been a part of this life altering experience.
With Shawna's communities you are welcomed with open arms into a place of artists who want to learn not just from Shawna but from each other as well. In Fearless, you will find a community of creatives who will become your friends. Shawna is a teacher, mentor, cheerleader, den mother rolled into one. In the words of Shawna: "You were meant to be here. Welcome, Friend."
are you ready to get your camp on?
You can sign up anytime throughout the month of August, HOWEVER camp begins on August 1st 2021 and runs throughout the month so there's no time to dilly-dally, friend!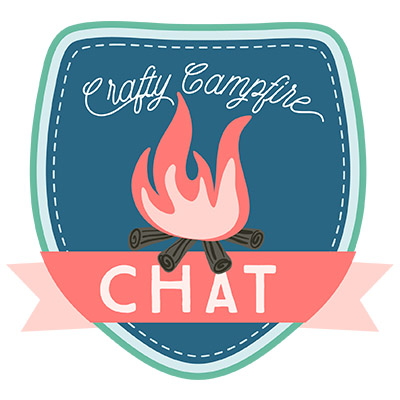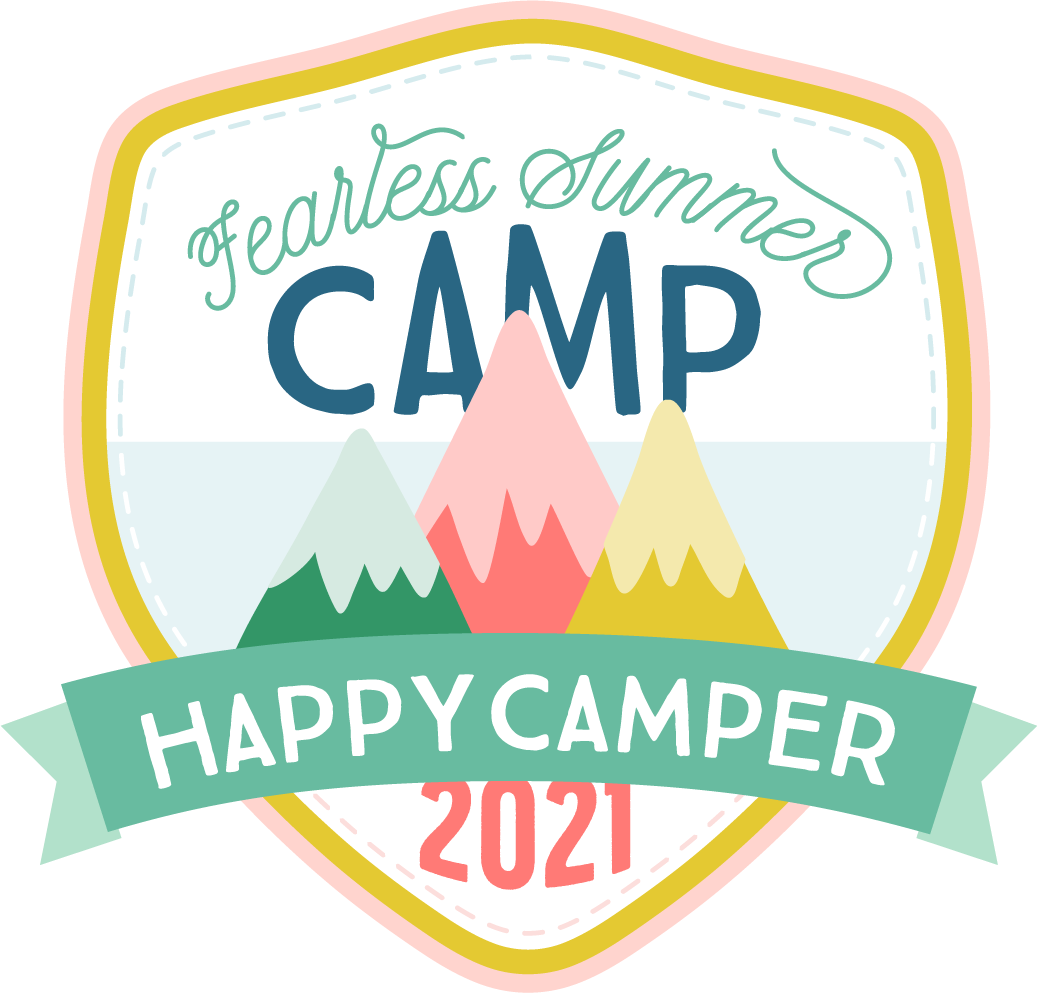 all about your fearless camp director: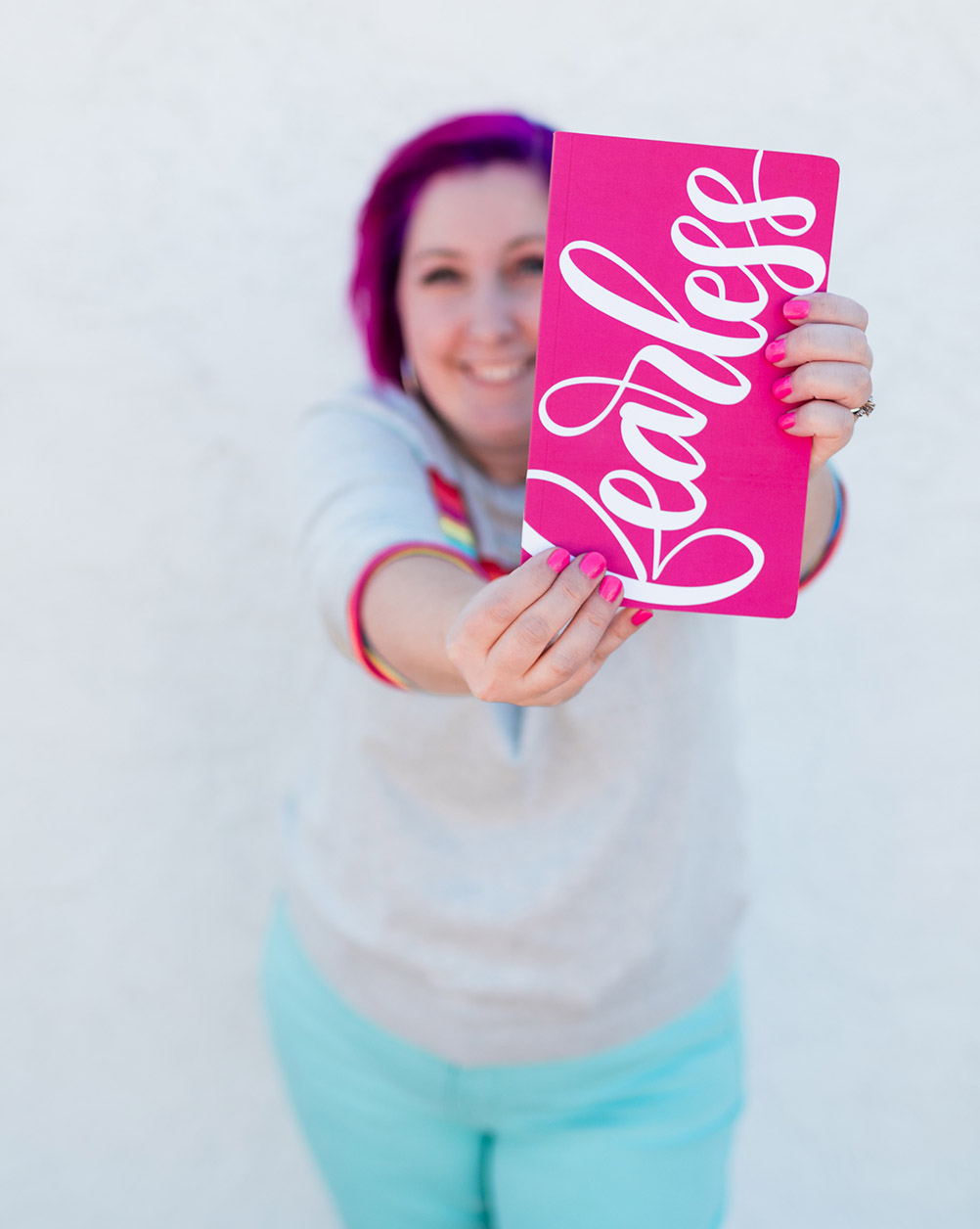 Hi! I'm Shawna!
I am the creator of "Fearless Art," my signature online workshop where I help creative souls like you how to get comfortable in your skin, embrace who you are as an artist.
Using my 15 years of experience illustrating for major craft companies, I teach creatives how to create from a confident, authentic place and start doing the work you love!
I'm especially passionate about bringing together communities of creative souls. I believe we ALL belong, and I want to foster that with communities that offer friendship, acceptance, and true support.The world needs brave artists with a passion for and creating from a place of HEART. Let me show you how!
❤ Shawna
Friends, last year over 200 campers joined us for Fearless Summer Camp! In this space of crafty connection friendships blossomed, creativity bloomed, and all of us had a WHOLE lot of fun!
This is the perfect opportunity to get a little taste of the Fearless experience for a super affordable price!
We want to see you there SO much that we made it incredibly affordable and SUPER easy to bring a friend along too! SO grab a friend, and get yourself registered! We can NOT wait to see you there!!!