Woohoo!!! Welcome to Whole Hearted Words!!!
I can't WAIT for us to get started! In the meantime I have 3 IMPORTANT steps for you to tackle right away!!!
Step 1:
Please add your info to our email list so that I can send you all of the things! ❤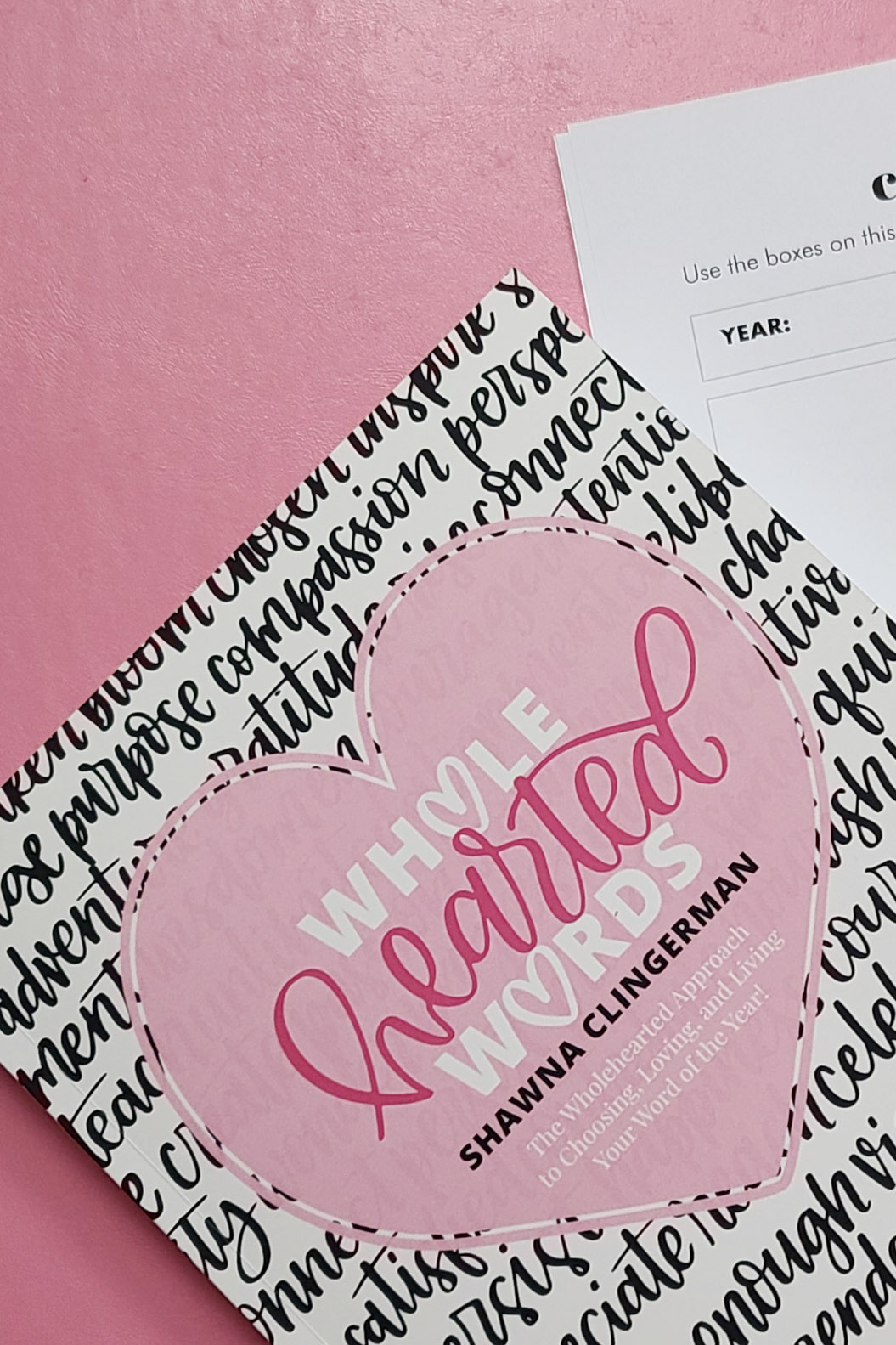 Step 2:
Once you hit subscribe, be sure to GO FIND the confirmation email in your inbox and click confirm so that I can get you alllll of the things! (if you can't find it search for Shawna@ShawnaClingerman.com it might be hiding in a filter or spam somewhere!)
Because everything you need to join us for Whole Hearted Words will be sent using this list, it is super important that you confirm to get the system flowing! If you can't find your confirmation email reach out to me at Shawna@ShawnaClingerman.com and we will get you all squared away!
For bonus points – add this email to your contacts list and mark as "important" in your inbox so that you don't miss a thing!
Step 3:
THIS IS IMPORTANT: Confirm Your Address and Personalize Your Book!
Fill out the form linked below so that I can be sure to send your Whole Hearted Words Book and Gift bag to right person at the correct address!
Be sure to double check your info because I will be using this form to personalize your order and to ship out your book!!!
Books will begin shipping during the first week of December!