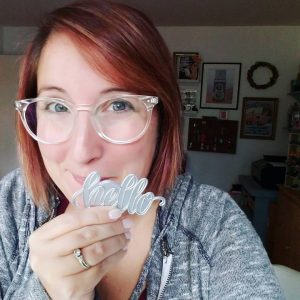 So, who am I? I'm Shawna 
 I am a freelance graphic artist. I am flexible, creative, hard-working, positive, and fun. Above all else I truly LOVE people and that shows in every aspect of my life and work. I truly have a passion for working together with others. The back and forth, the opportunity for growth – I know it well, and I absolutely live for it. This is something that shows up over and over, in every project and every "business interaction" I have… which, honestly is the wrong expression to use about my work because I consider every person I've ever worked with a friend.
I am super personal, but I am also a pro. I've spent more than ten years in the design industry, and I've taken the time to learn many different facets of the art and design universe. I have worked in the scrapbooking and craft industries with some awesome companies including Becky Higgins LLC, Illustrated Faith, Catherine Pooler Designs, Sweet Shoppe Designs, and Paper House Productions. I LOVE learning, almost as much as love people, and because of that I am always growing, always changing and always brave enough to try something new and take on a challenge. I am not afraid of new things, and my skill set is alway growing.
My friends and family (in person and here online) would say that I am uplifting. I strive for positivity AND honesty which I have seen have an impact on the world around me. I have heard from so many people that I have inspired them to be brave, to try new things, to share their hearts and their struggles – more than anything on this whole list I think that is what I'm proud of.
In addition to my "day job" as an artist, I am mom to four school-aged boys, and wife to 1 awesome geeky husband. We live in the beautiful Pacific Northwest, in Vancouver, WA – just north of quirky Portland. I'm so happy you are here and I can't wait to share my work and my life, and other random bits with you! Thanks for stopping by! Now that you are here at my online home, I hope you know that I officially consider us to be friends!
I love freelance design with a passion and am available to work with you on a future project. Feel free to contact me using the link in navigation bar!