Friends I'm so excited to introduce you to the official Heart Art and Design Resource Library!!!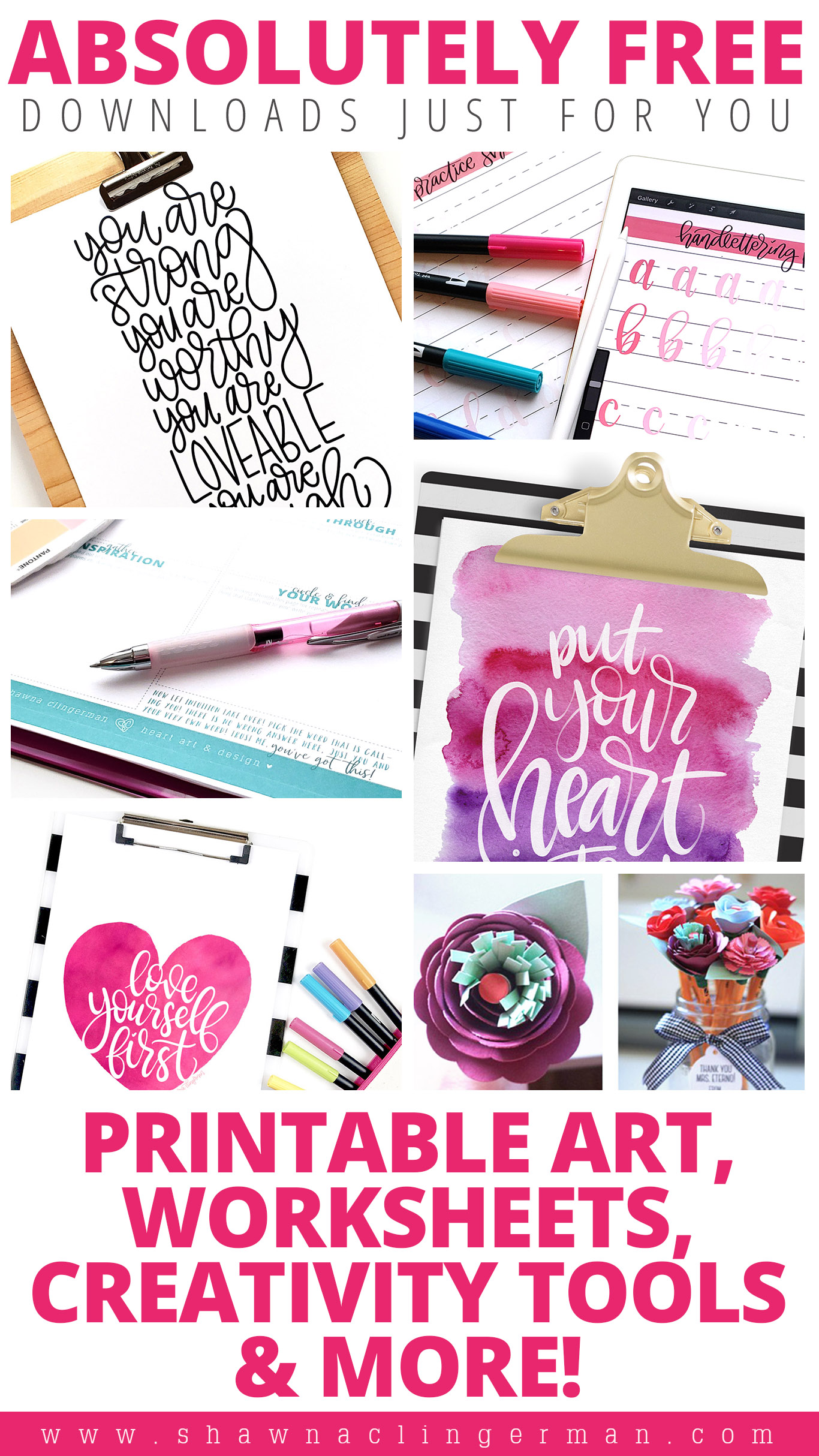 I have been DYING to figure out a simpler way to share free content with you here on my website! I know it should be simple and goodness knows I have been saying "This should be simple!" to myself over and over and over again over here, but alas, there are some technical factors that have given me a bit of a run for my money! 
That being said, I think I have it all figured out, and now I can finally SHARE it with you! 
It is SO simple and I just know you will love it: Once you sign up you will get an email with a link to the library AND the super-dooper secret password!
Then you can browse the ever-growing list of goodies! I have printable art, worksheets, and other creativity tools I think you will really love! 
___________________________________________
To sign up ALL you have to do is sign up below! After you confirm your subscription to my newsletter I will send you an email with a Password and the Link so you can check out ALL the goodies I have in store for you!
____________________________________________
I'd love to hear what you think after you subscribe so be sure to leave me a comment and drop me a line! And of course if you have any issues what so ever just let me know!!
I'm Looking forward to sharing lots of inspiration, creativity tools, and MORE so keep an eye on this page and your inbox for updates! <3 <3 <3