Doors are currently closed for Fearless Art
But don't worry! We'll be back again next year!
Don't miss this special once a year online workshop! Community, confidence, and creative freedom are waiting for you. Sign up below to to be the first to find out when our next round of Fearless Art is coming around!
What if you could position yourself as an artist and….
attract people who love you and & your work?
be true to yourself & share your work proudly?
feel comfortable in your "skin" as a creative?
feel confident in the work you create?
What if you didn't need anyone's permission to have all those things AND could even generate an income doing the work you love?!
I remember it SO clearly, 5-10-15 years ago, I wanted SO MUCH to be one of those people who made the things that people wanted to buy.
I loved to create, I understood HOW to create… but what I didn't understand was what *I* was missing… Why did I feel less than, why did I feel overlooked and ignored? Why wasn't my work enough?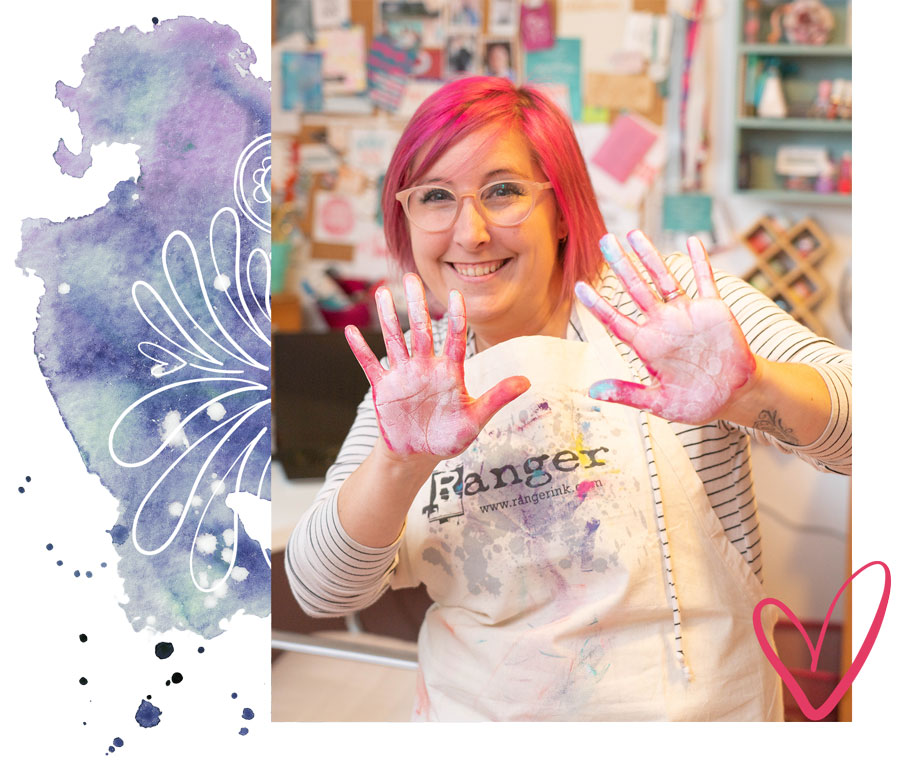 It took me more than 10 years to learn what I'm going to show you in a matter of weeks:
How to own what you do best AND what you want to do more of.
How to present yourself as someone worth paying attention to.
How to claim exactly who YOU are as an artist.
AND How to work towards the creative freedom and/or business you have been dreaming of.
Helping you turn your what ifs into reality is exactly why I created this workshop!
During our 8 week online workshop, I am going to hold your hand and walk you through the steps I took to find my confidence as an artist.
I am going to be to be your biggest cheerleader, your advocate, and I am going to answer ALL of your questions.
We'll create a space for guidance, accountability, and feedback. Where you can nurture your talents, embrace your confidence, and start growing your art practice AND business for REALS.
The 8 Week Workshop Details
This workshop will consist of 4 themed phases. We'll spend two weeks on each theme; the first week is all about taking action and the second week brings it all home with the inner "heart-work".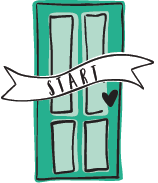 Take the first steps toward getting comfortable in your skin as a creative – we will be trying new things, working on our "permission slips" and examining what has been holding us back from doing the things we love.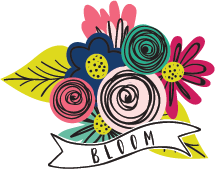 Next we'll look at defining the areas where we really shine individually, what can you focus on and really nurture and grow in.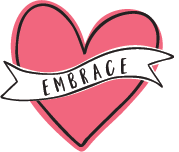 These weeks are all about honing in on what makes you special and how you can embrace those magical skills and OWN them. We'll uncover what makes you YOU as an artist AND as a human.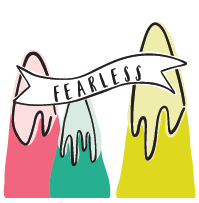 You are AMAZING – at this point you KNOW IT (SERIOUSLY!)! It's time to stop thinking small and start dreaming bigger. These are weeks of owning it, of claiming it, AND of getting after it! 
What's Included
This isn't a typical online course; this personal and interactive workshop is about YOU, packed with support, and super cozy with only 15 seats! 
8 Weekly Lessons & assignments
all designed to build confidence and clarity as an artist and designer. 
8 Weeks of consistent accountability
guidance and feedback from someone who has been there, done that, and who knows what it takes to be a professional artist.
Access to OUR ever growing TUtorial vault 
this course comes with a wide variety of tutorials on art and illustration technical skills – you will have access to the existing library of over 30 tutorlials. PLUS if you want a lesson on something I haven't covered yet, I'll create it and add it in just for you! 

Two 1-on-1 video calls with Shawna
in our first call we'll talk about where you're at and what your goals and vision are, so that I can tailor the program to work for YOU. The second call will be at the end of our 10 weeks, and we'll be making a long-term game plan that will move you forward towards reaching your goals as an artist.

during each week of our journey we'll meet on video chat as a group, where we'll talk about our current struggles, growth and ask any quesitons we have. Then we can CHEER eachother on!

this is where we get to talk about how each lesson applies to YOU specifically. It is where you can connect, encourage each other and ask specific questions. 

Voxer-voice chat access to Shawna
you'll be able to reach me any time via "voxer" – this is a walkie talkie phone app. If you have a question or are feeling stuck, need a little pep talk at ANY TIME! Reach out and I'll get back to you to walk you through it!
LIFETIME ACCESS to lessons & the Fearless Art Alumni Group!
You'll also have a life long membership to the Fearless Art Alumni group where we can keep in contact, get answers from Shawna, network and encourage each other for the long haul. Not to mention that every single lesson in the Fearless Art workshop will be yours for LIFE!
I want to be your biggest cheerleader, you'll definitely be getting some happy mail along your journey!  YOU deserve to feel special, to feel loved, to know just how much you matter in this world! I can't wait to make sure you know it!
All of My Fearless Art students and alumni will get first dibs on any future courses and coaching opportunities with Shawna 💖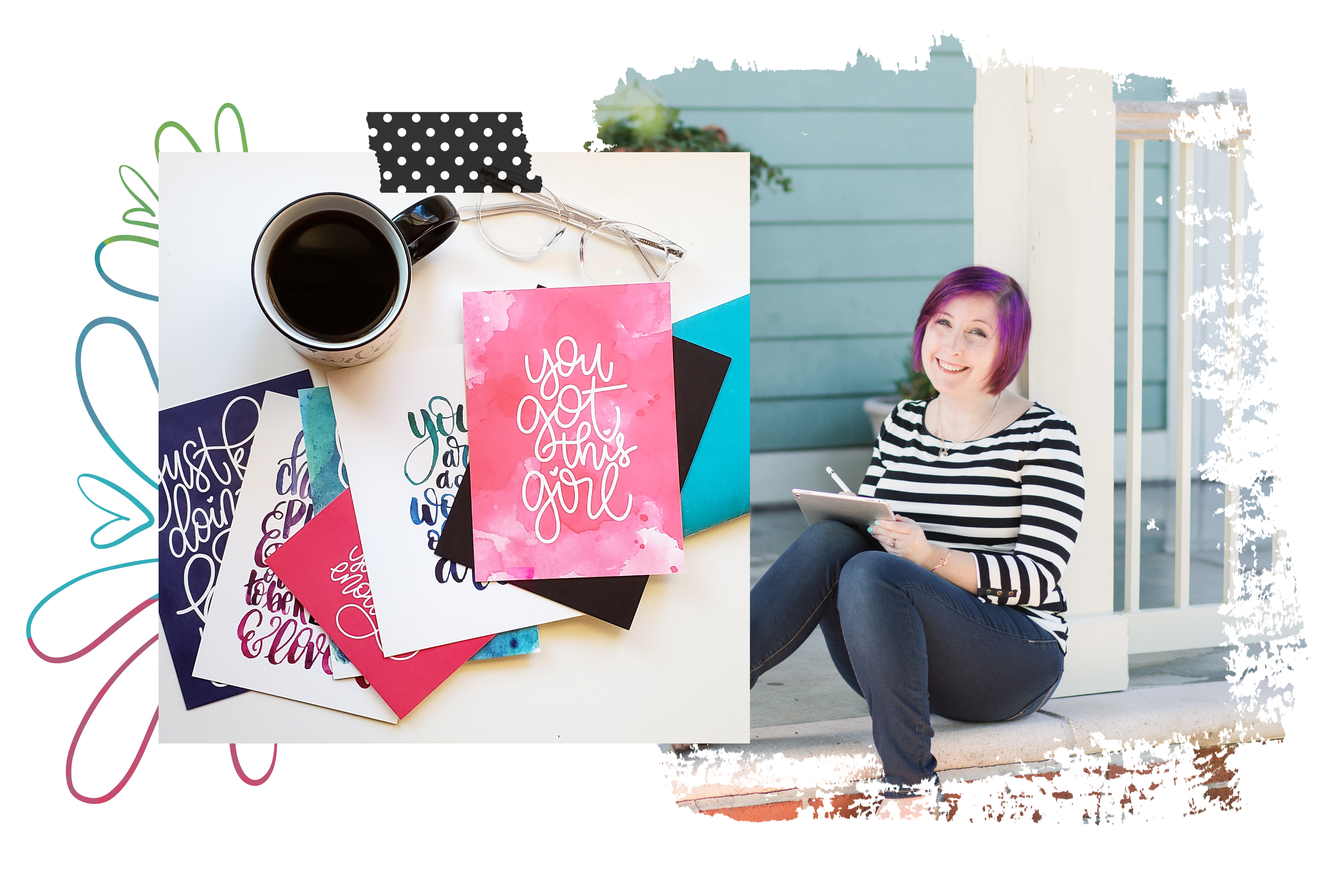 I know that there is nothing harder than spending money on your self and on your art, especially when you are feeling vulnerable and unsure!
There are a few things I know for sure from experience that I would love to share with you:
Every time I invest in my creativity, it pays for itself
because when you send the message to your heart that it matters – matters enough even to invest in, your heart grows and you reach new levels of confidence and capability. Every. Single. Time.
Past students have said it over and over: "Fearless Art is worth every penny"
You deserve to feel GOOD about your work, you deserve confidence, and your creativity deserves to be nurtured and supported.
The things I am teaching in this workshop are the things that took me a DOZEN PLUS YEARS to learn
I don't want you or anyone else to have to suffer that long road – my vision for you is that you can reach your dreams much much sooner. A life of living and working with heart, and achieving your version of success is right out there, on the other side of confidence.
Doors are currently closed for Fearless Art
But don't worry! We'll be back again next year!
Don't miss this special once a year online workshop! Community, confidence, and creative freedom are waiting for you. Sign up below to to be the first to find out when our next round of Fearless Art is coming around!