Hi all! Just popping in on this Saturday to show you my new releases for the week! We have been busy this week swimming in our new pool this weekend, and we have big plans to work on some pool area stuff so I am gooing to post and run! (If you are here for a FREEBIE just keep reading to the end of this post and you'll find it!)
My first new release this week is the next kit in my "A Happy Family" line with Traci Reed! For August we decided to tackle back to school (yay! best time of year ever!) and we had tons of fun illustrating and designing this adorable kit together 🙂 Check out A Happy Family: Catching the Bus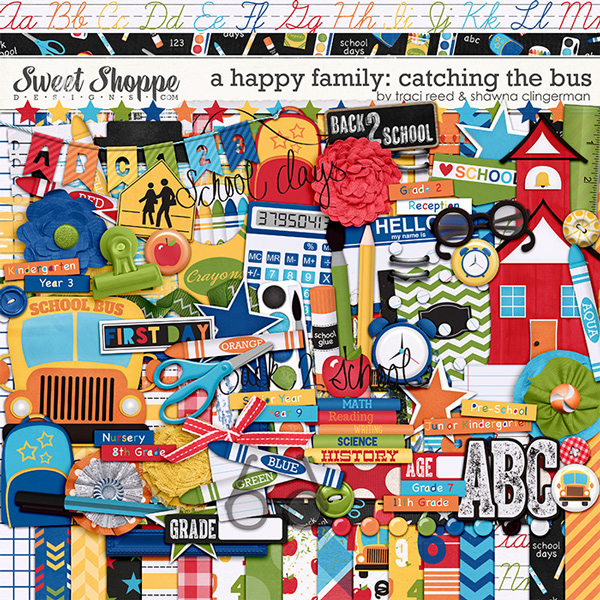 Of course, as with the rest of our A Happy Family kits we also made coordinating Project Life style cards, A Happy Family: Catching the Bus Cards: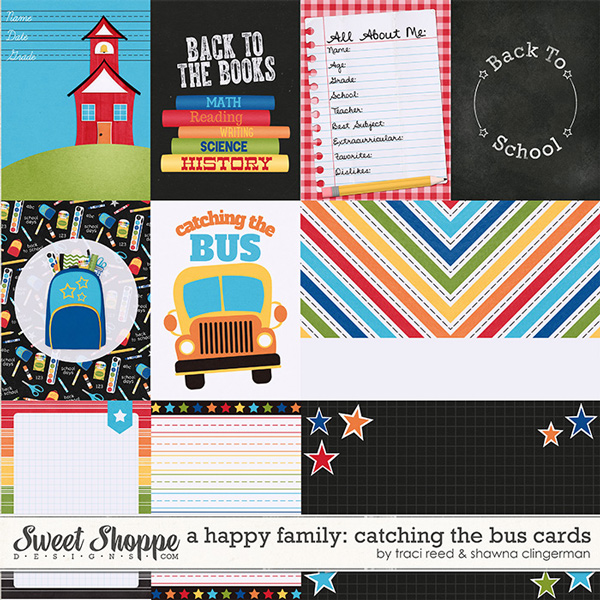 In addition to this fun collab – I put together a solo kit that I hope you love as much as I do! I was thinking about how many pictures we all have this time of year with our kiddos in new clothes, and posing looking good on the first day of school. Lookin' Good is meant to be a gender neutral kit that you can use for all sorts of good lookin' photos of your kids (or your people of any age looking snazzy!)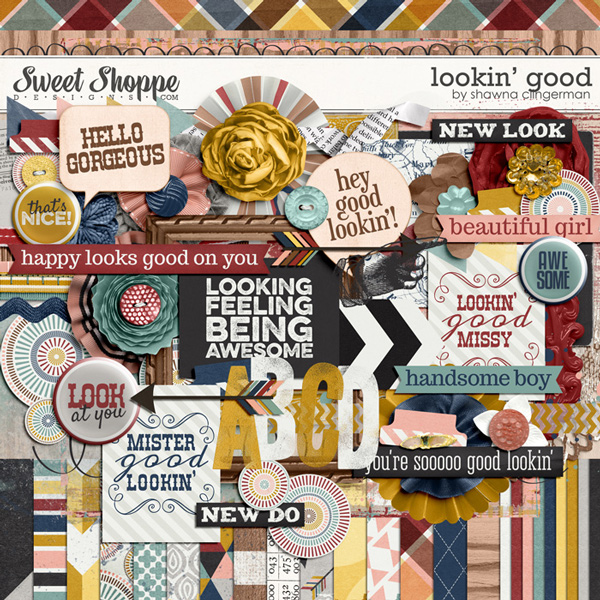 I have a page in my brain for this kit using some handsome pictures of my oldest at his 8th Grade graduation but it is still just halfway between my brain and photoshop! However I do have this adorable page from my team member Jenn: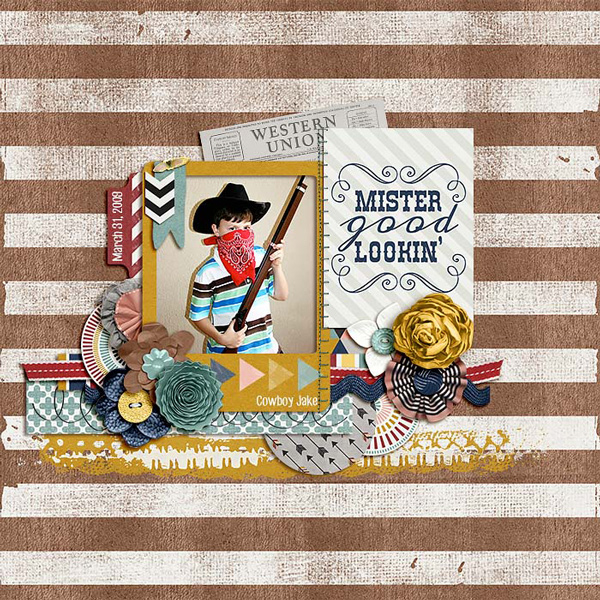 Because I had so much fun with the word art for this kit, I had a hard time stopping! So when it was finished, I decided to keep going and made a little add on using those fun speech bubbles: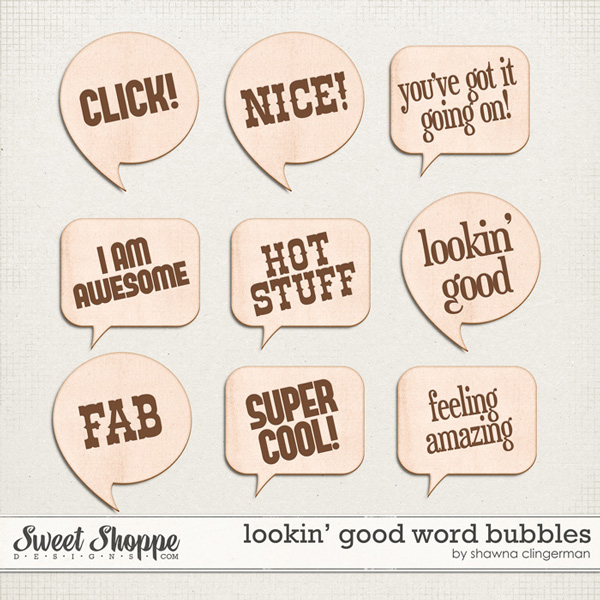 AND – Because I love everyone so much, and I'm in a super good mood, I thought why not just give these puppies away for free!! SO if you would like them, simply click the image or click this DOWNLOAD link to download.
I hope you enjoy this little freebie! If you like them, the best way you can say thanks is to go check out the coordinating kit – and SHARE this link and/or pin my kit: http://www.sweetshoppedesigns.com/sweetshoppe/product.php?productid=28763
That is all, time to go get some work done so we can all jump into that pool again ASAP! 'Till next time!
<3 Shawna