This week Traci Reed and I teamed up again to bring you the next kit in our A Happy Family Series. For June we thought what better way to welcome the summer than with a kit all about water!  All spring, my kids wait for the sun, and when it is even a little sunny they come home from school asking "is it a water day??"  Usually, it is like 68 degrees out and I have to tell them no, but this kit is all about those precious days when the summer heat finally hits us!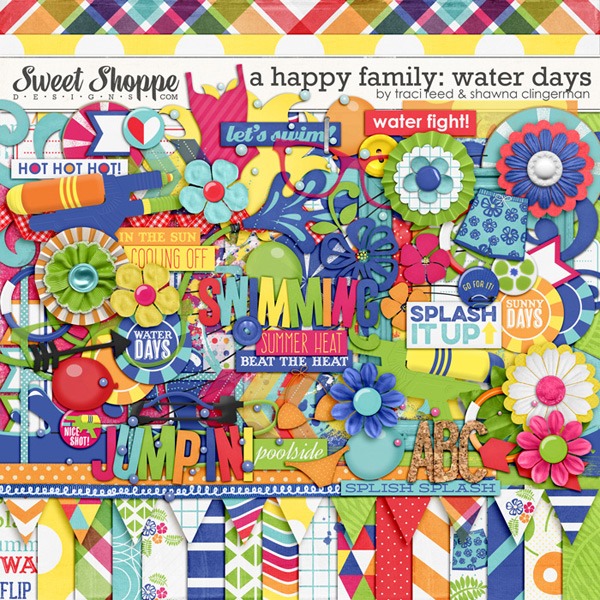 Water guns, sprinklers, swimsuits – so much water fun in one kit! You will love it! Check out A Happy Family: Water Days in the store for the full description and and element list out in the in my Shoppe at SSD.
Also with this kit we have a super dooper fun set of coordinating journal cards: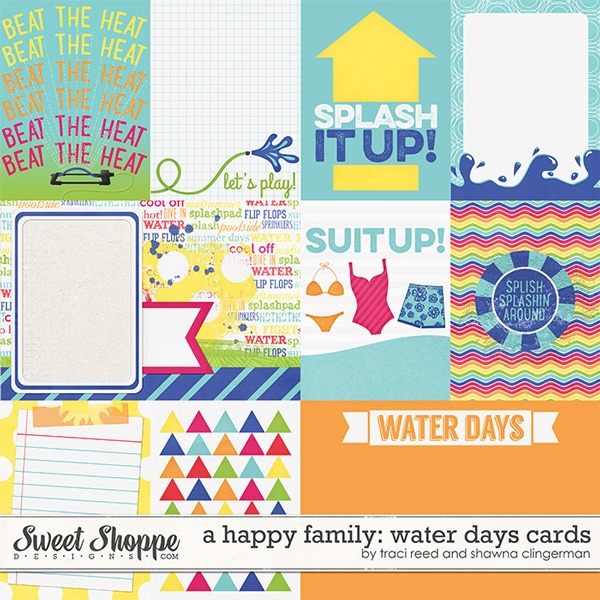 These are great for pocket scrapbooking, or can be a really fun addition to a traditional layout! You can find A Happy Family: Water Days Cards in the Shoppe too.
Now a little inspiration:

Like always, you can pick up either of these two goodies for 20% today and Saturday so don't miss your chance to save!
It looks like it IS "water day" warm around here! Hope you all have a sunny weekend to enjoy as well!