I hope everyone enjoyed a very Happy Thanksgiving yesterday!
Now it's time to enjoy an amazing Black Friday sale at Sweet Shoppe Designs! This is the biggest sale event of the year with 40% off of everything on Friday and Saturday. AND there's even a traveler's special for those of you who may be out of town. On Sunday and Monday you can save 30% storewide!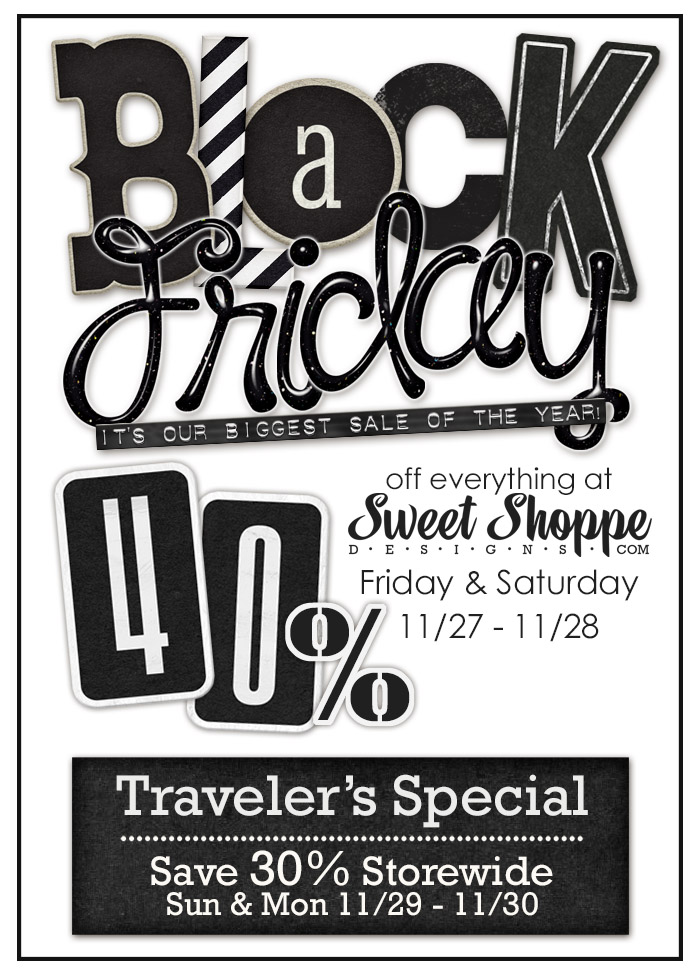 In addition to this incredible storewide sale, Shawna Clingerman Designs has three (yes, THREE!!!) new releases this weekend. There's a first time scoop with Captivated Visions, a scoop with Studio Basic, AND Shawna has a solo collection what will be a monthly series I just know you're going to love!
Let's get started with Build the Life You Love, Shawna's first scoop with Captivated Visions.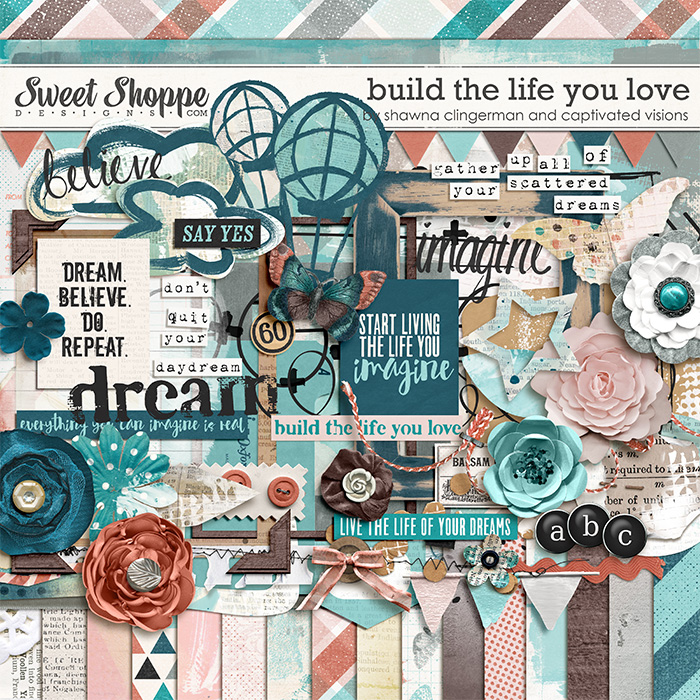 This artful mixed media kit will encourage and inspire you to go confidently in the direction of your dreams and life the life you have imagined.
Check out these amazing layouts from the creative team using Build the Life you Love: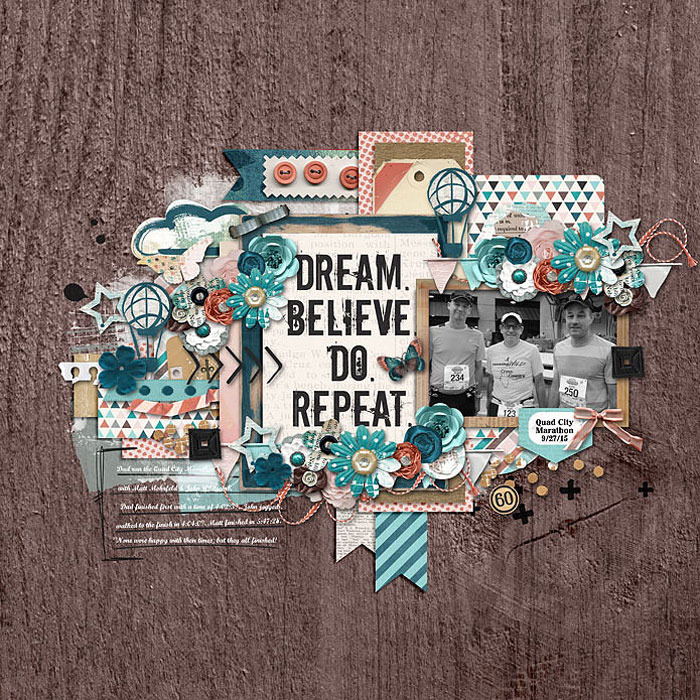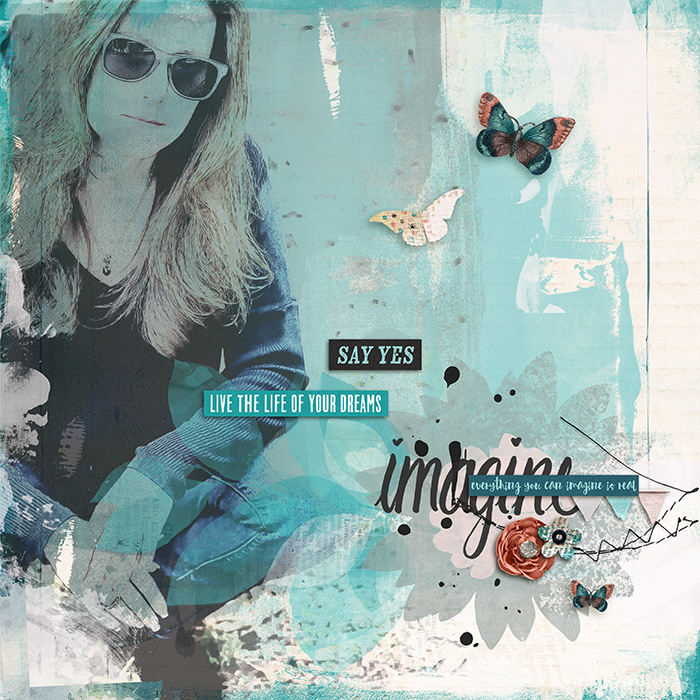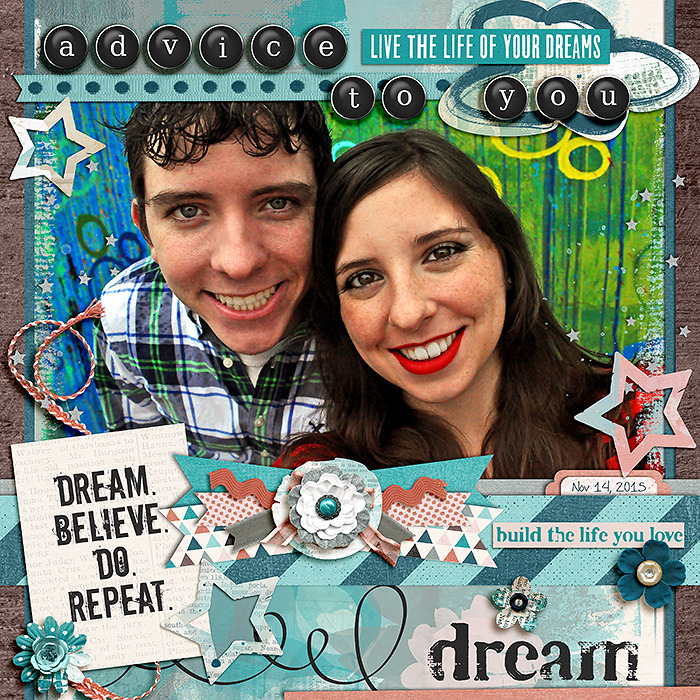 Next up is Shawna'a scoop with Studio Basic Designs, Instalove.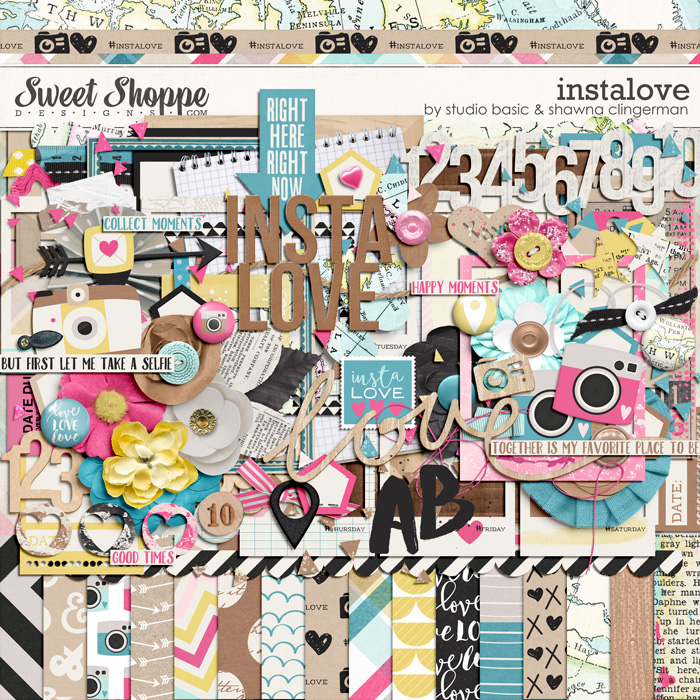 Instalove is a fun, happy kit that is sure to bring a smile to your face with its cheerful colors, fun papers, irresistible elements and must-have alphas. With this kit you'll be able to show off your photos and selfies to their fullest potential.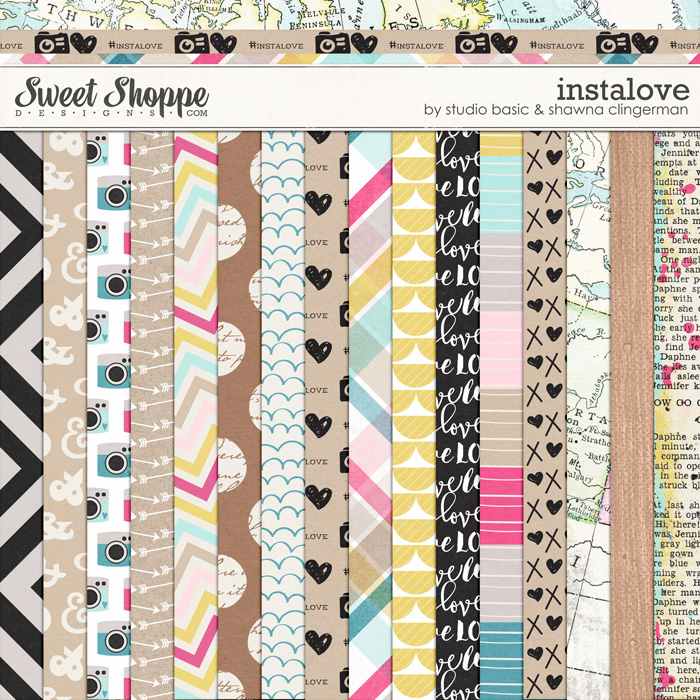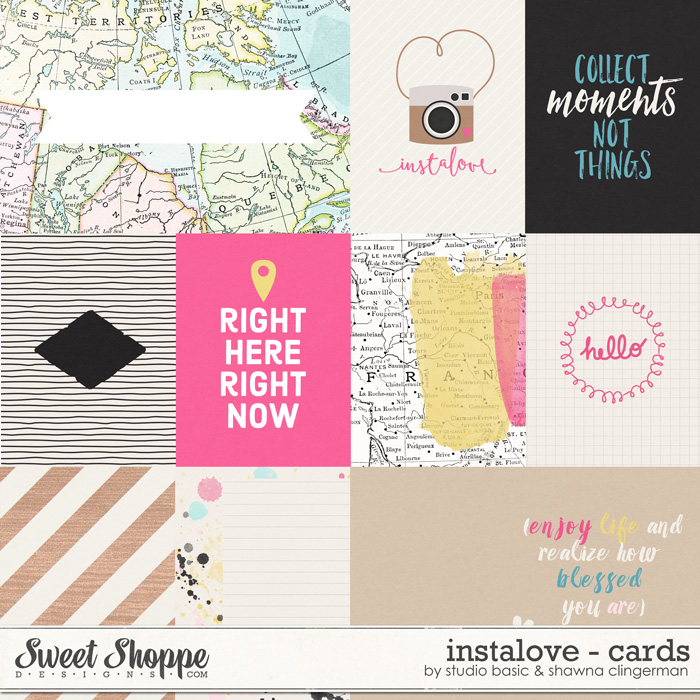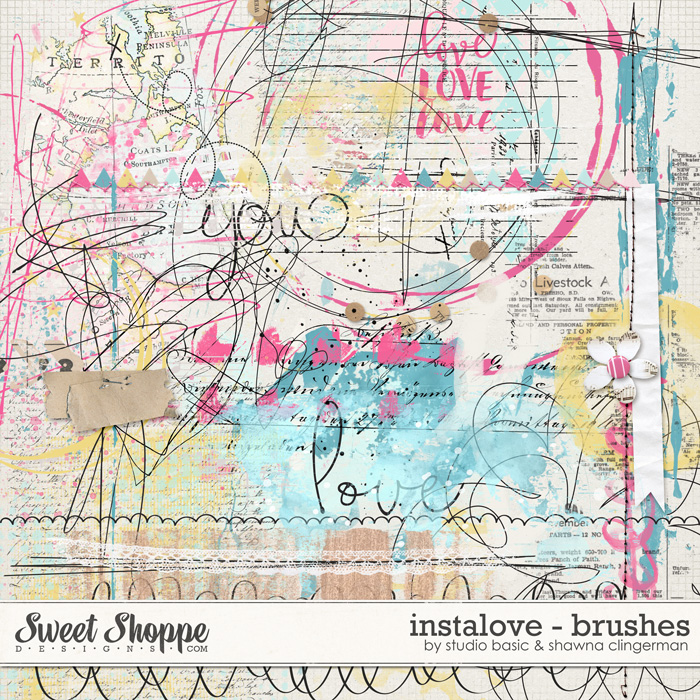 Be sure to buy the bundle and save with this one! The Instalove bundle includes the Instalove kit, coordinating cards, and brushes.
Check out these fun layouts from the Creative Team using Instalove: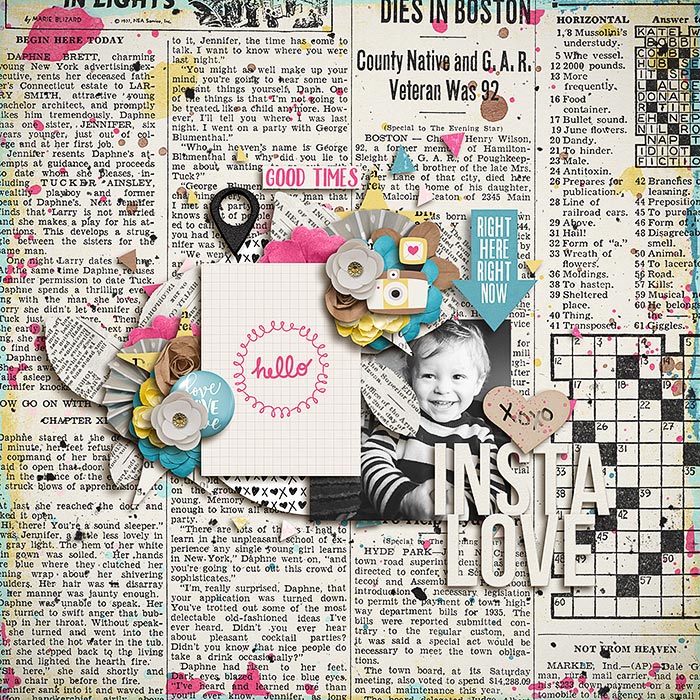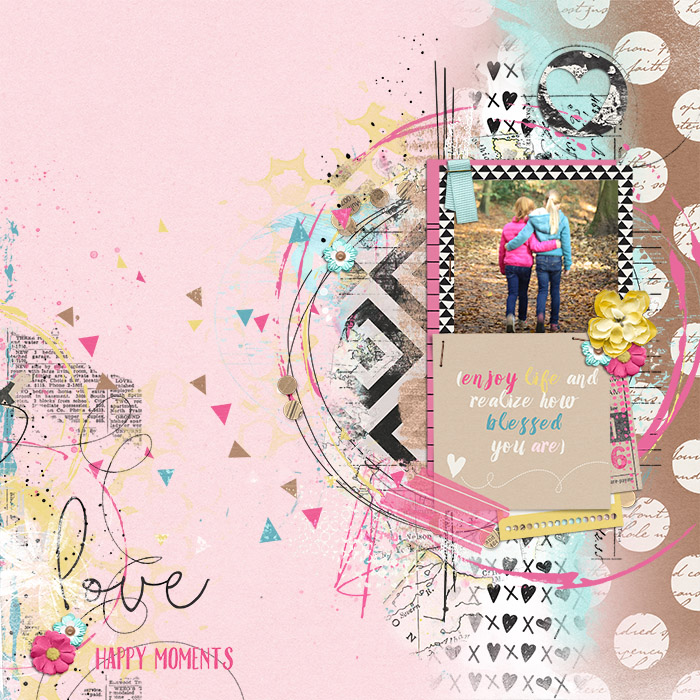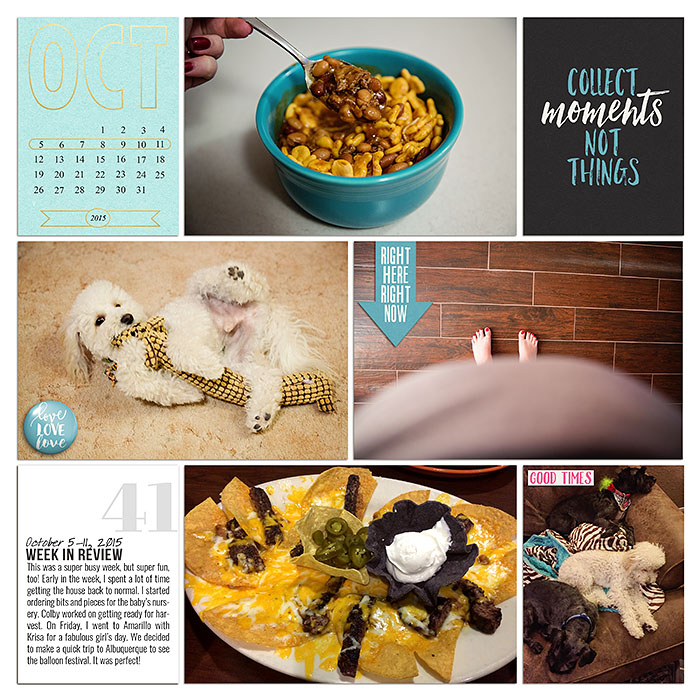 And now I am over the moon excited to tell you about The Good Life, the first collection in a monthly series by Shawna that is just perfect for capturing special moments in this beautiful life!
The Celebrate collection is a fun way to kick this monthly series off! This collection includes gorgeous shades of aqua, red, and gold, and loads of goodies for scrapping everything that makes you want to par-ty!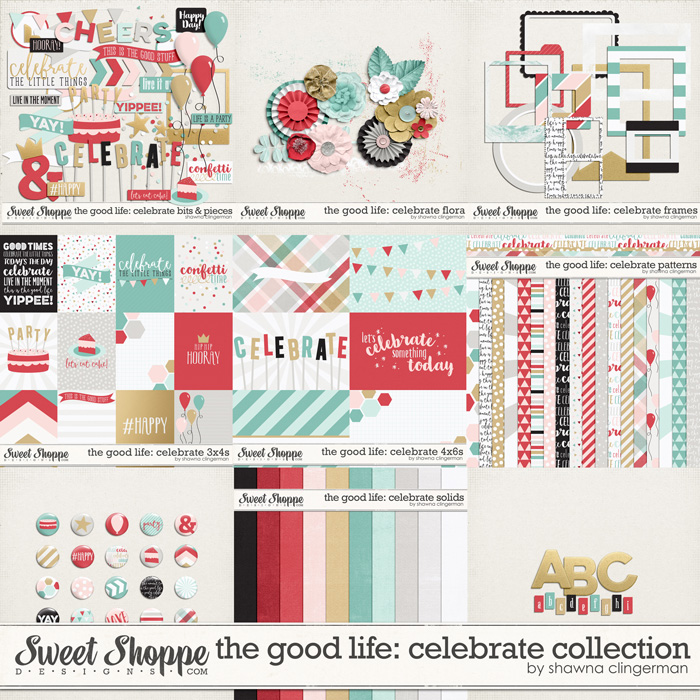 The Good Life: Celebrate collection includes nine complete packs: 3×4 cards, 4×6 cards, Pattern and Solid papers, Bits & Pieces, Flora, Frames, Flair, and two alphabets. Whoa! And, remember, with the bundle of the entire collection you'll save 71% off the full price!!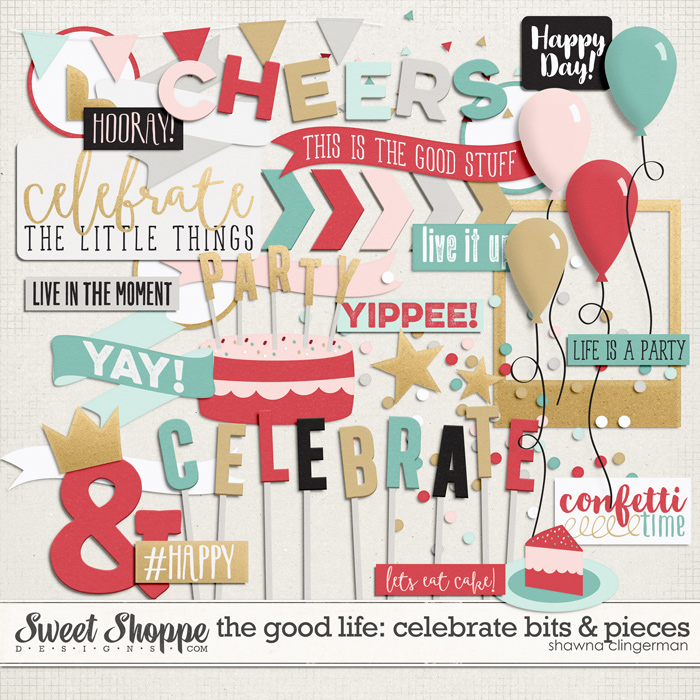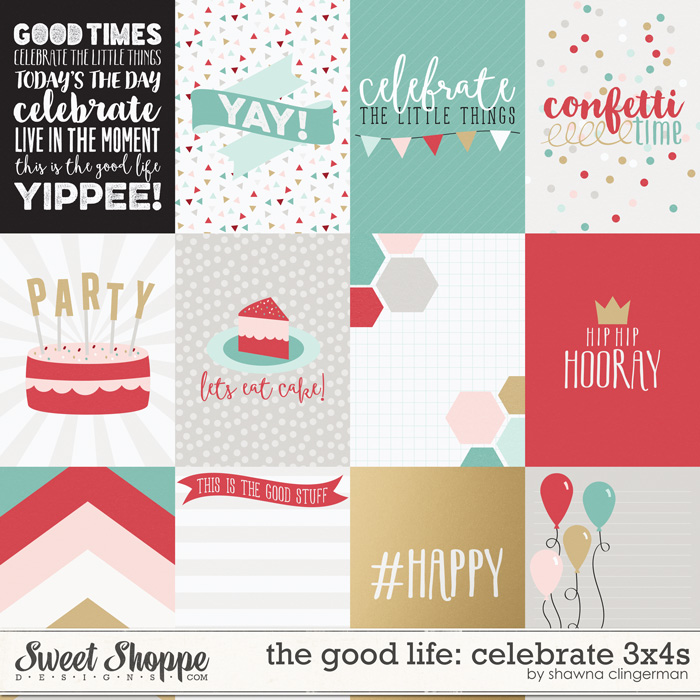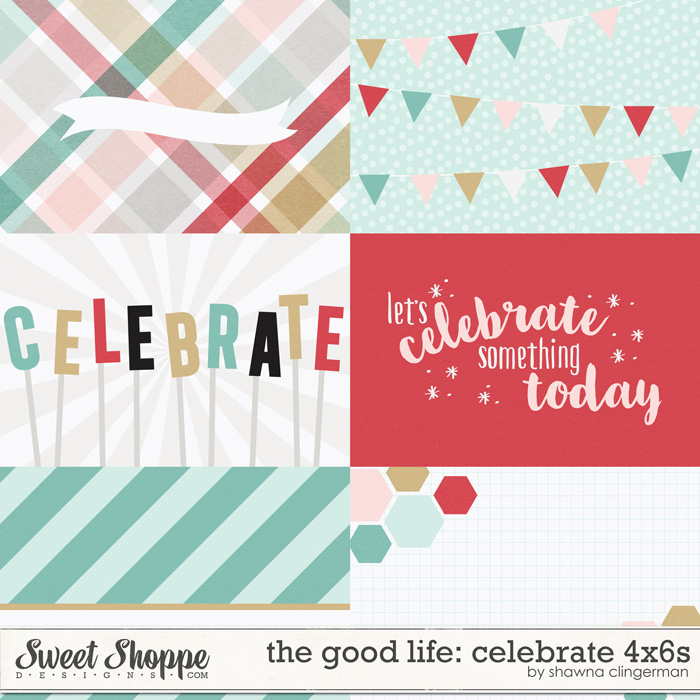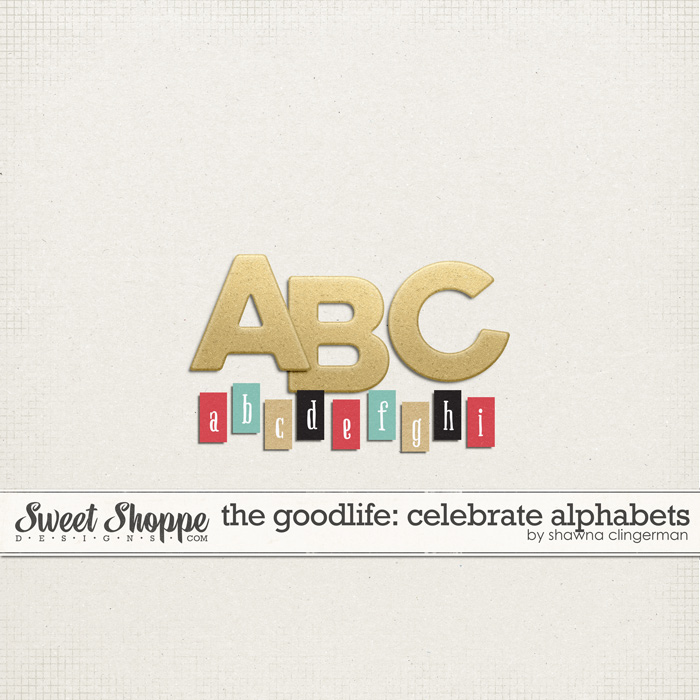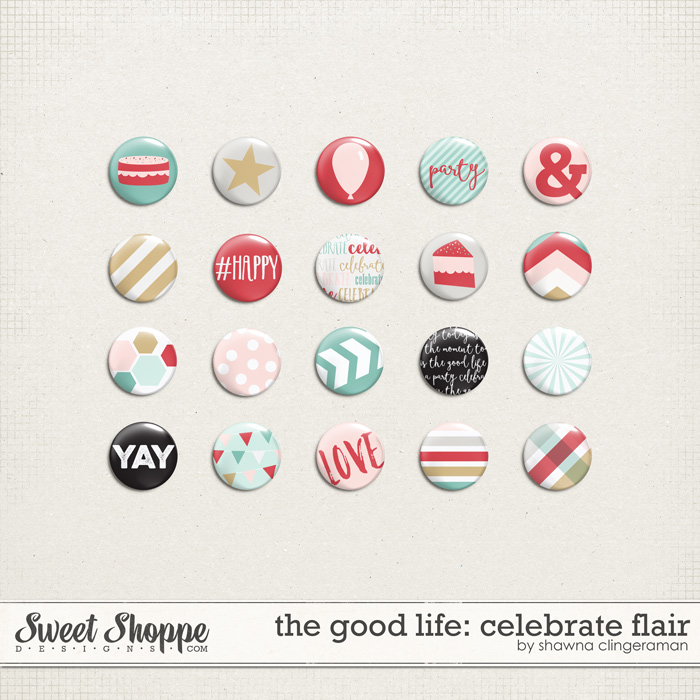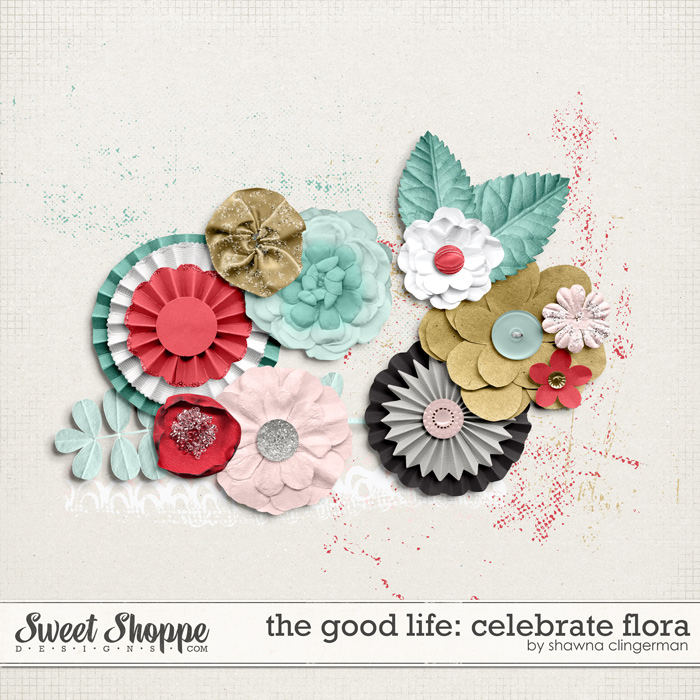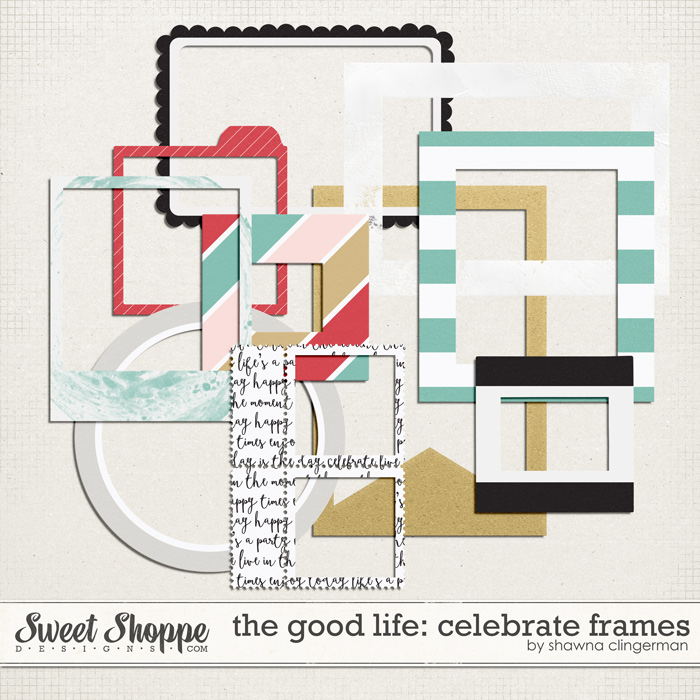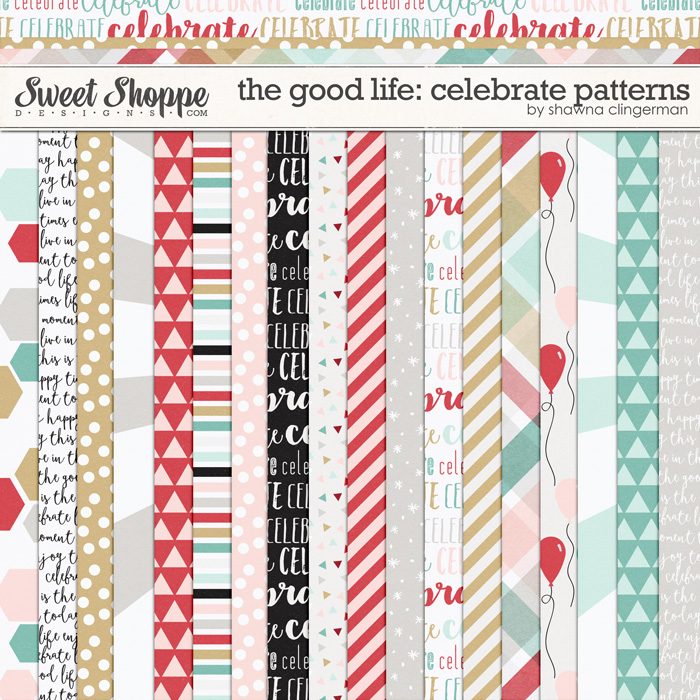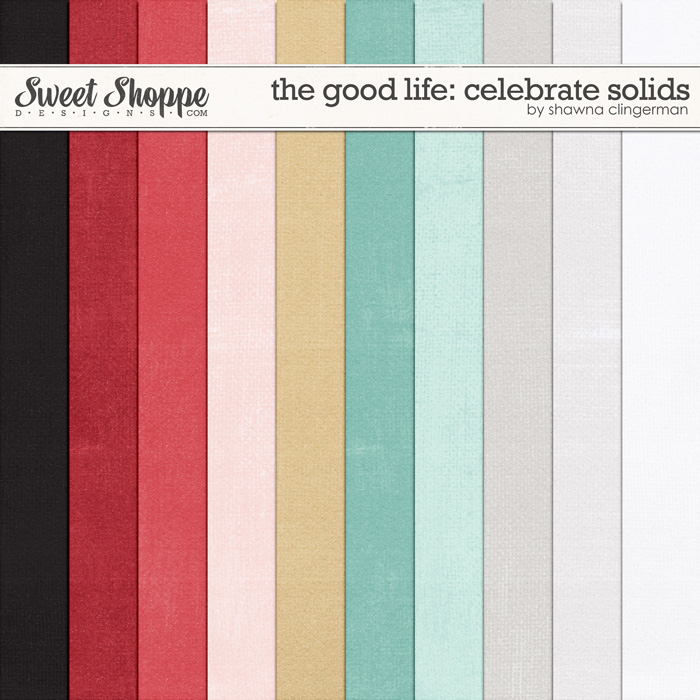 The layouts from Shawna's Creative Team for this collection are nothing short of amazing!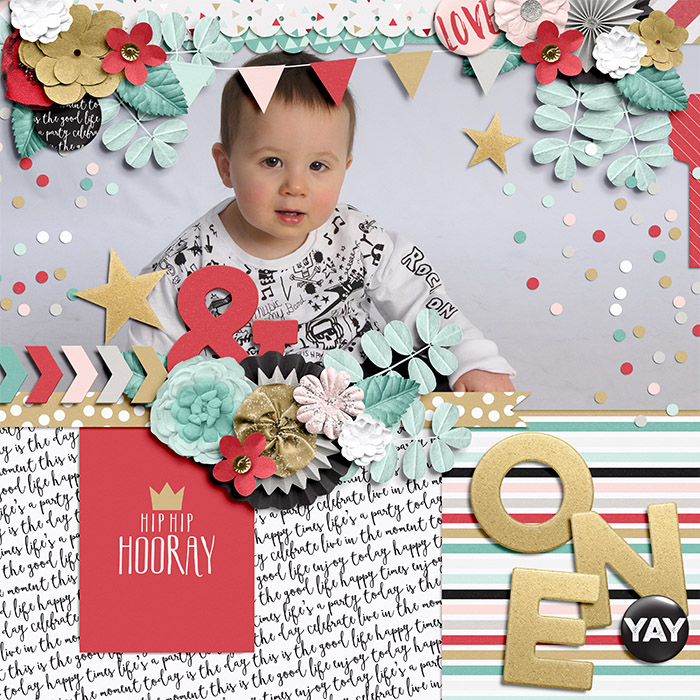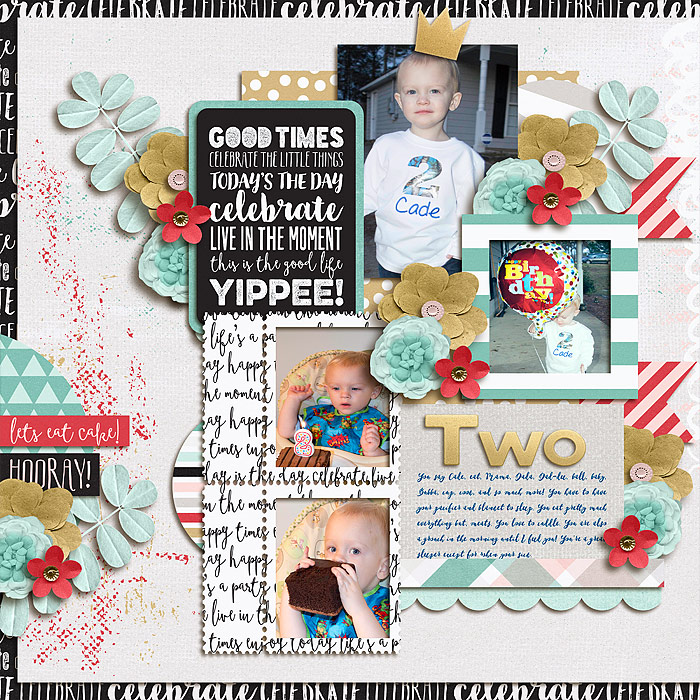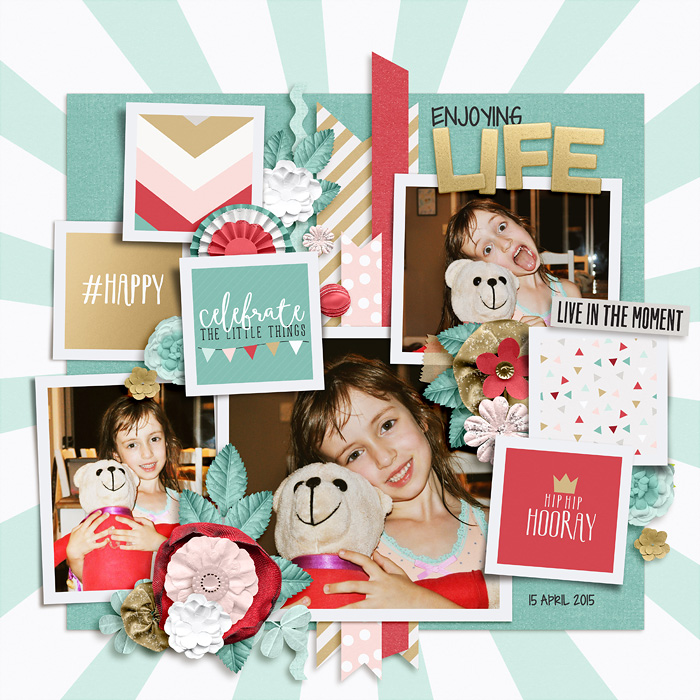 Whew! That's a lot of scrapping goodness for you to enjoy this weekend.
Happy shopping!!