So, this past week has been a blur with designing my heart out for our biggest sale of the year at the Sweet Shoppe – then Thursday I hosted my first thanksgiving and Friday morning G and I hit the stores to get some Black Friday deals for Christmas!
This weekend our big Black Friday sale is underway! With 40% off EVERYTHING through the rest of today and then 30% off for Sunday and Monday!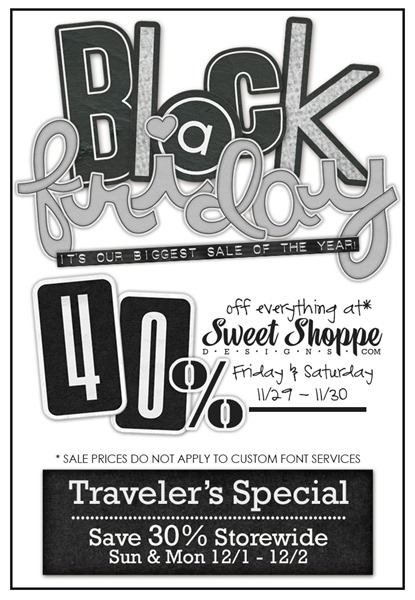 I just wanted to take a quick second to share my products for the week!
First off I have a BOY KIT!!! Gotta represent for boy moms everywhere!!!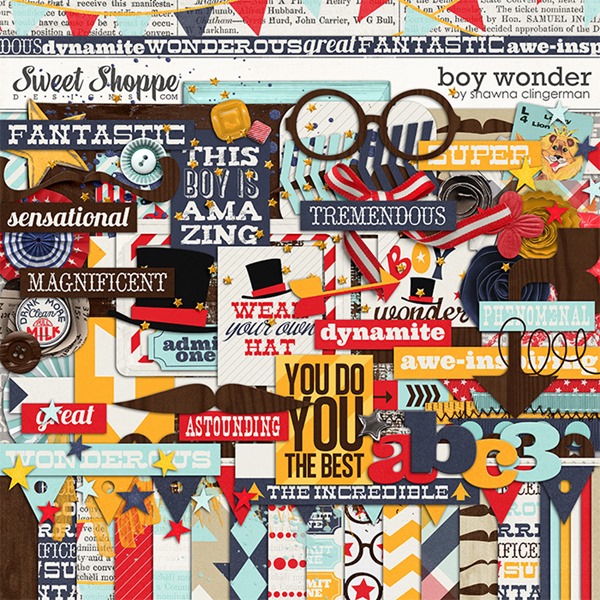 And to sweeten the deal I have this coordinating alphabet that you get FREE with purchase of Boy Wonder!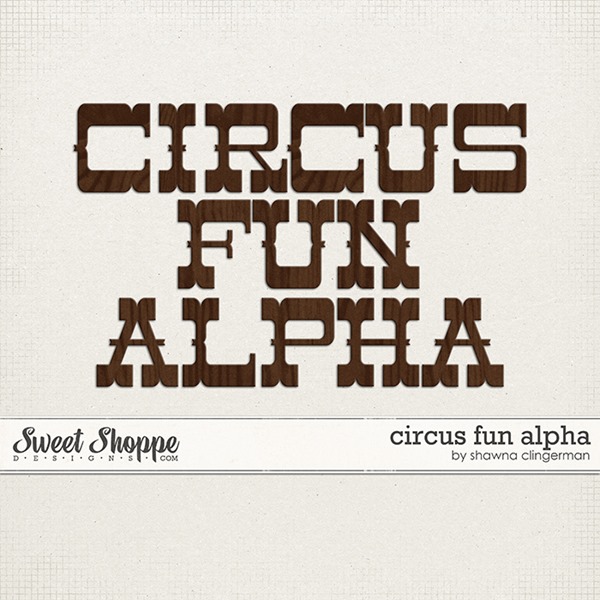 I also made a pack of background papers with some of my favorite scans and textures: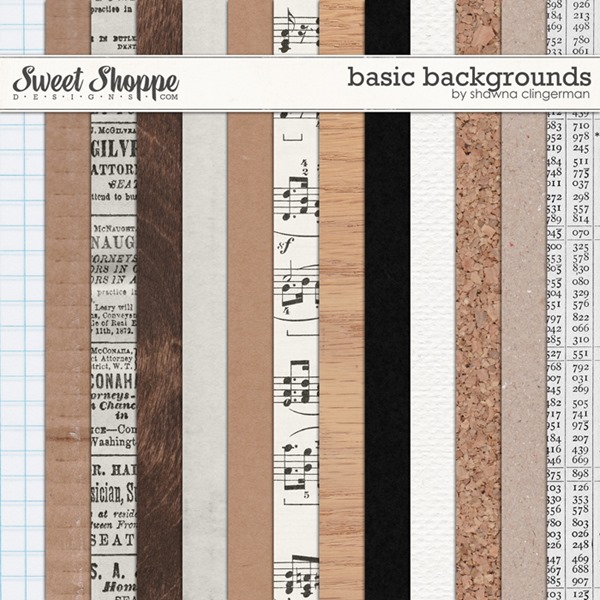 I was also lucky enough to have two different collabs with a few of my favorite people at the sweet shop with me!
Awe-some Christmas is, as you might have guessed, and AWESOME Christmas collaboration from Penny Springmann and I: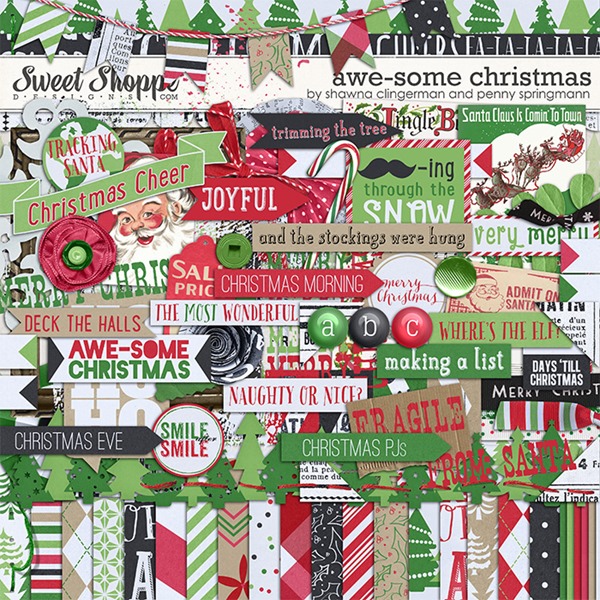 With some coordinating Project Life style journal cards: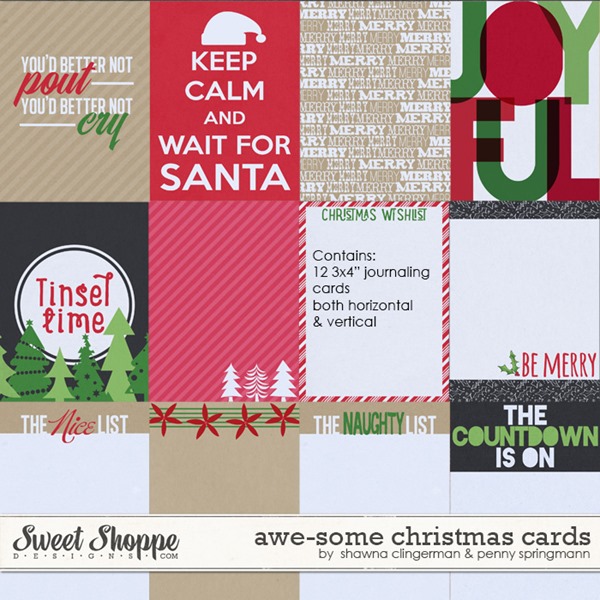 Lauren Grier and I have a Dreamy little collab too: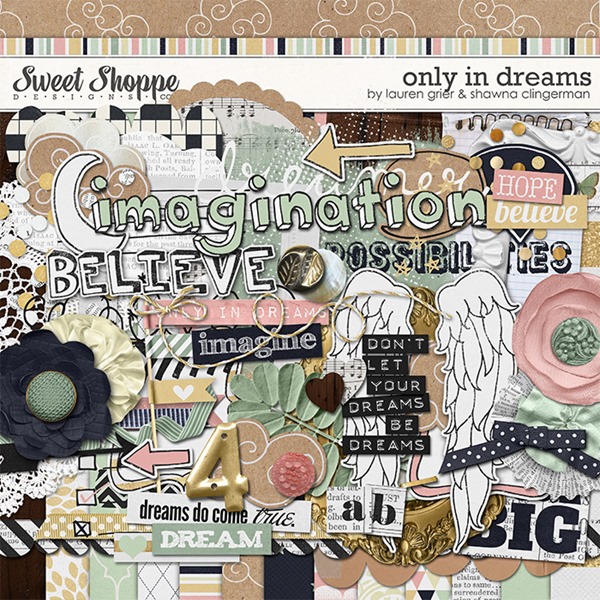 and some matching cards for us as well 🙂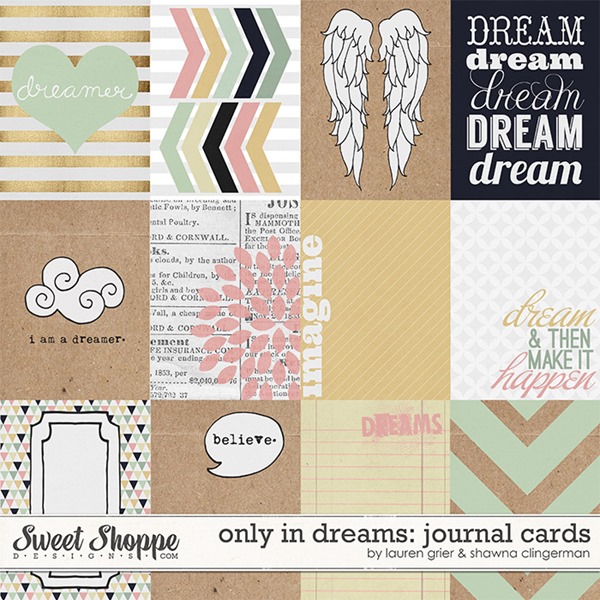 Super proud of all of these goodies! I think we did Black Friday proud!!  If you haven't been over to the Sweet Shoppe yet this weekend it's not too late to save 40% or Shoppe in the next few days and get 30% off as well!
I also want to mention that I'm so loving all of the amazing applications I have received for my CT call! In thanksgiving craziness I'm running a bit behind on making my decisions but you will hear back from me SOON, hang tight!