Friends I have a little secret for you…
IT IS NEVER TOO LATE to choose a word of the year!!!
Whether the new year has yet to begin, or you have been hemming and hawing for months now – choosing a word of the year can have an amazing impact on your year!
In years past, my most successful words have not just been the ones I chose before the year started… or in January… Or even early February! Seriously, any number of months with a word of the year is better than 0! 
SO if you are a person who has been toying with the idea, or if you have been wanting to choose a word but haven't yet been able to narrow it down…
OR if you a person that has been AGONIZING about what word to choose…
NEVER FEAR friends! I'm totally your gal, and we are going to figure this puppy out! November, January, March, whatever time of year, I say let's DO this thing TODAY!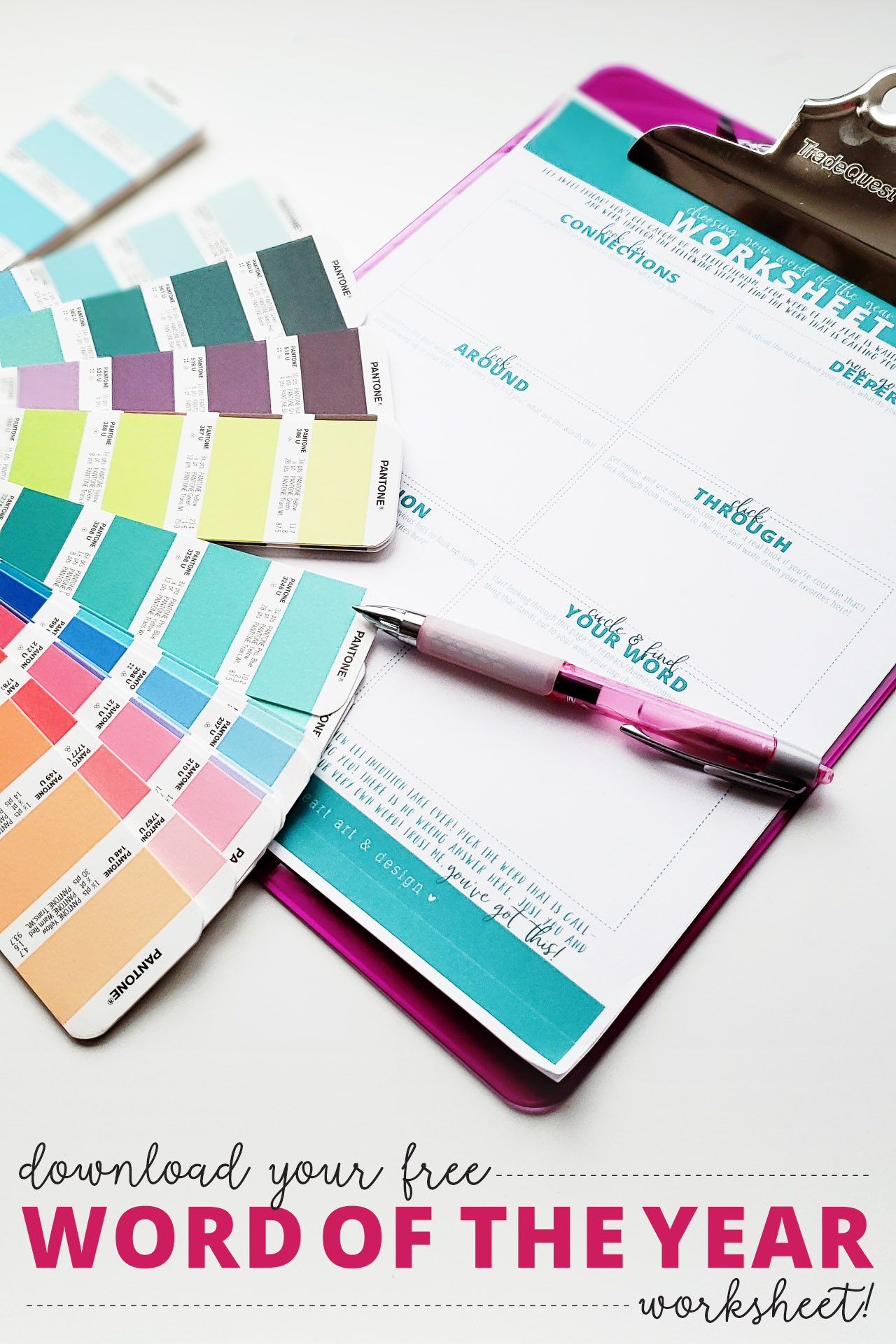 I put together a handy little worksheet to help guide you through the steps I personally use every year when choosing my word. It is the exact formula that has found me my past words, even when I was feeling all sorts of lost. I'm truly hopeful that for even the most indecisive of person (and trust me I'm at the TOP of that list!) – this worksheet is a fun easy way to think through your OWN goals for a word of the year!
So, before you print out this pretty little sheet and sit down to fill it out – PLEASE promise me one thing – seriously, put your hand right on your heart and repeat after me:
I (state your name) will not let perfectionism hold me back.
I (your name here) will trust my intuition.
I (say your own name, friends) will not compare my word to all the words of all the people in the world, I will just let my word BE what it is, and trust the process.
Ok. You have sworn the oath, so NOW you can go ahead and fill out the form below to download your free word of the year worksheet!
Let's DO this thing, and, just because we can, let's have some fun with it!
Friends, I hope so very much that this helps you out!!! Leave a comment below and let me know how it goes! Can't WAIT to see where your own personal word, whatever it might be, takes you this year!
are you looking for more word of the year inspiration?