My new kit this week is just in time for Father's Day! I wanted to do something slightly vintage and manly in a fun lighthearted way, and I am loving the final result!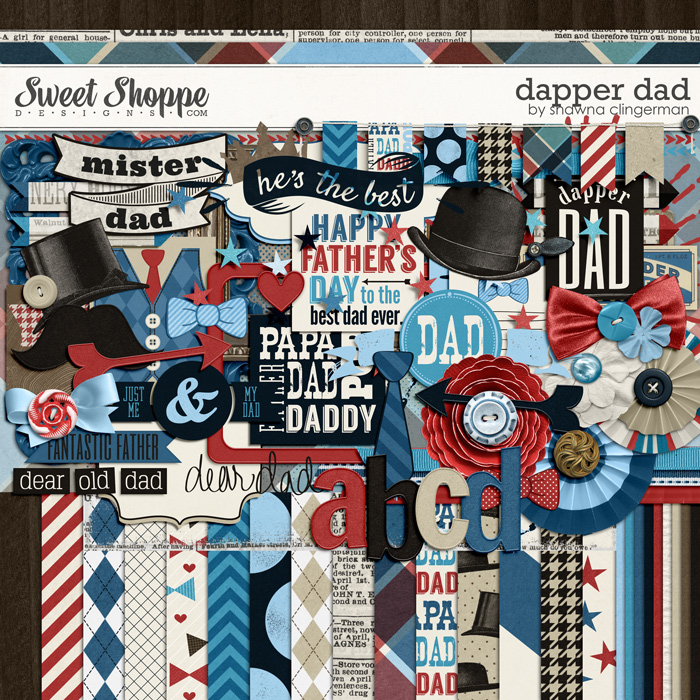 He's the best! He's your dad! This Father's Day celebrate him with Dapper Dad, a digital scrapbooking kit by Shawna Clingerman. Dapper Dad is the best dressed kit around, full of manly accessories, creative word art and bold masculine colors.
For a full element list, check out Dapper Dad in my Shoppe at Sweet Shoppe Designs.
And I couldn't resist doing a layout of my own using a picture of G and Tennyson that I've been holding on to for the perfect kit <3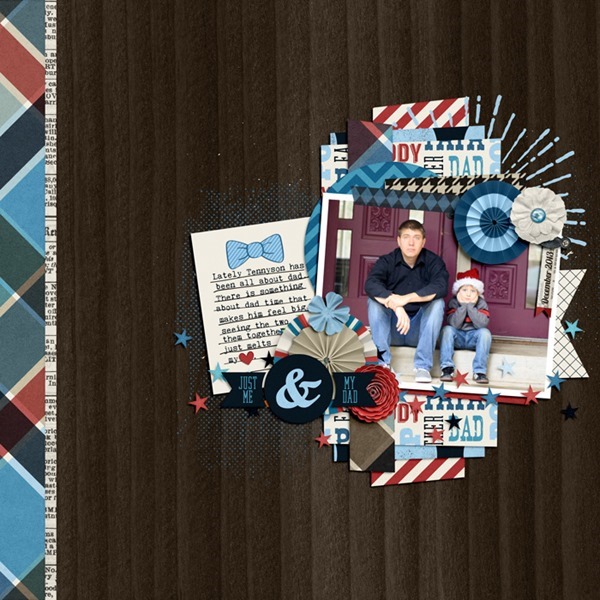 Now go check it out in the shoppe! You can pick it up for 20% of Today and Saturday only!