I hope you're as excited about Digital Scrapbooking Day as I am!! There is a ton going on at Sweet Shoppe, including a solo kit by Shawna Clingerman Designs and a scoop with Shawna and Kristen Cronin-Barrow.
Let's get started with an AWESOME solo kit by Shawna that is appropriately named "Awesome Awesome Awesome"! This kit is all about living it up and celebrating life. It is filled with lots of positive inspiration and bright, fun colors!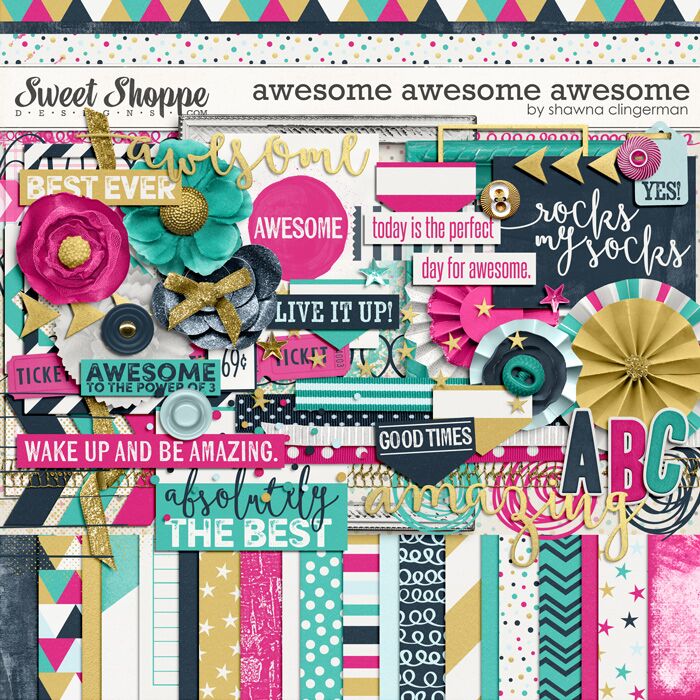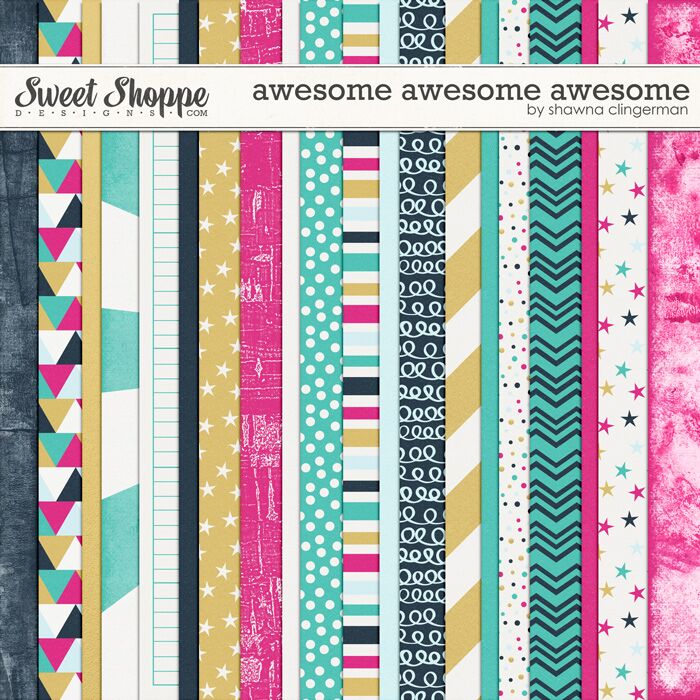 I am completely blown away by the creative team layouts with this kit!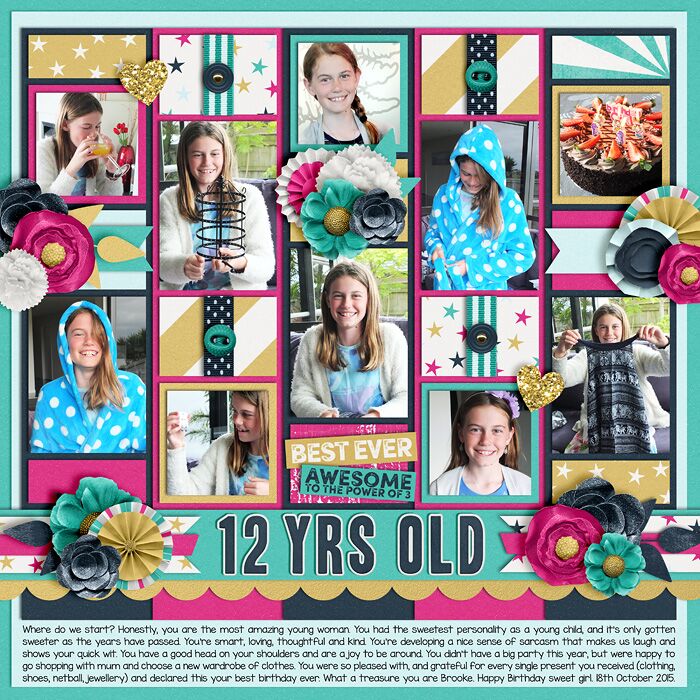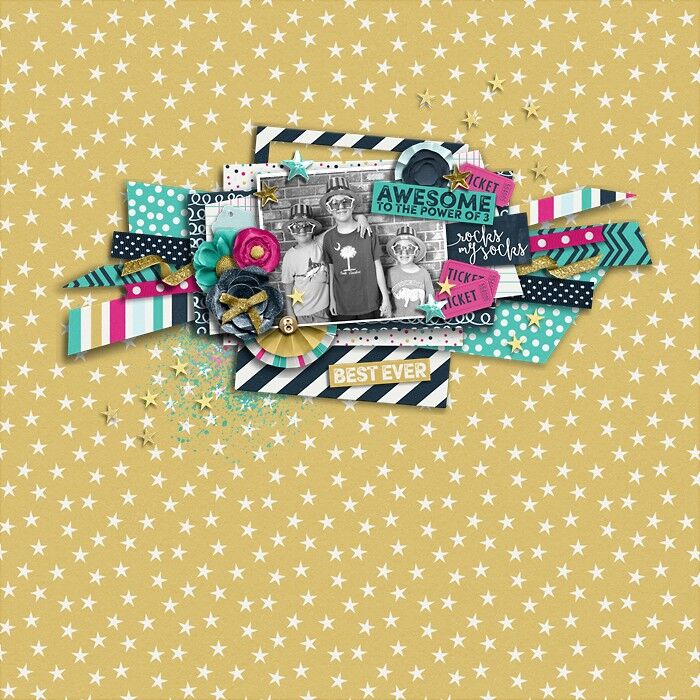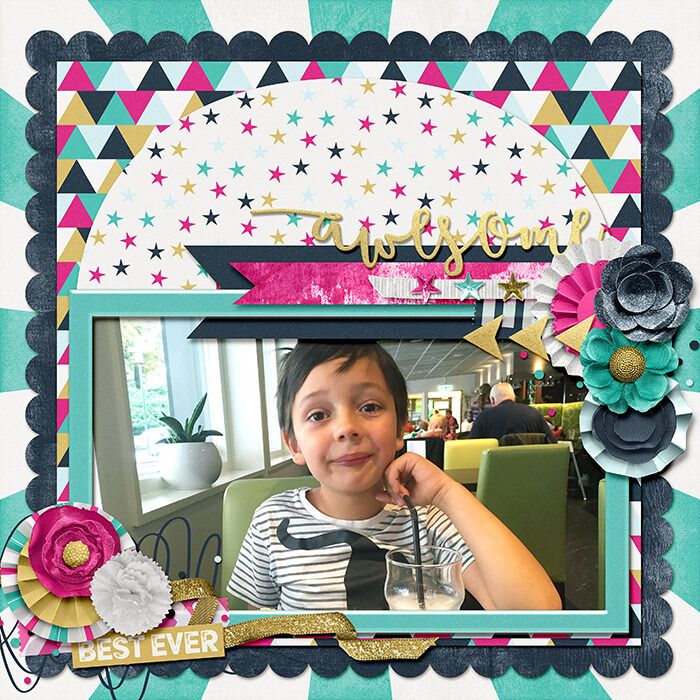 Next up is Shawna's scoop with Kristen Cronin-Barrow, Wild Child. With the colors and elements in this gorgeous kit, you can celebrate the wildness of nature or your little one with a wild and free spirit! Don't miss out on the bundle that includes journal cards perfect for pocket scrapbooking or just as a great addition to your digital layout.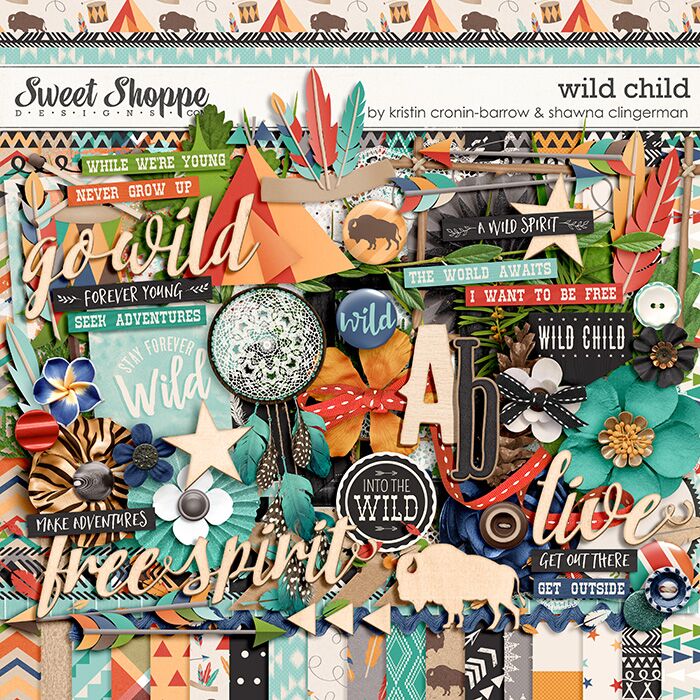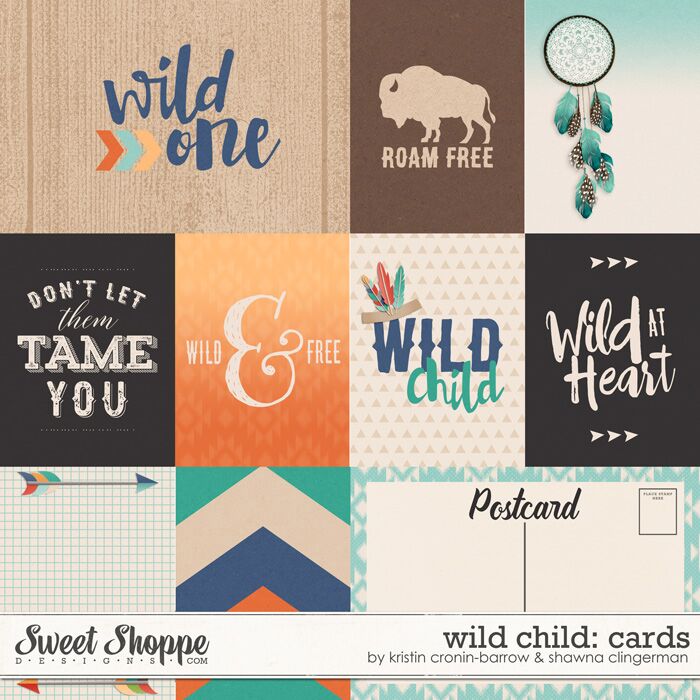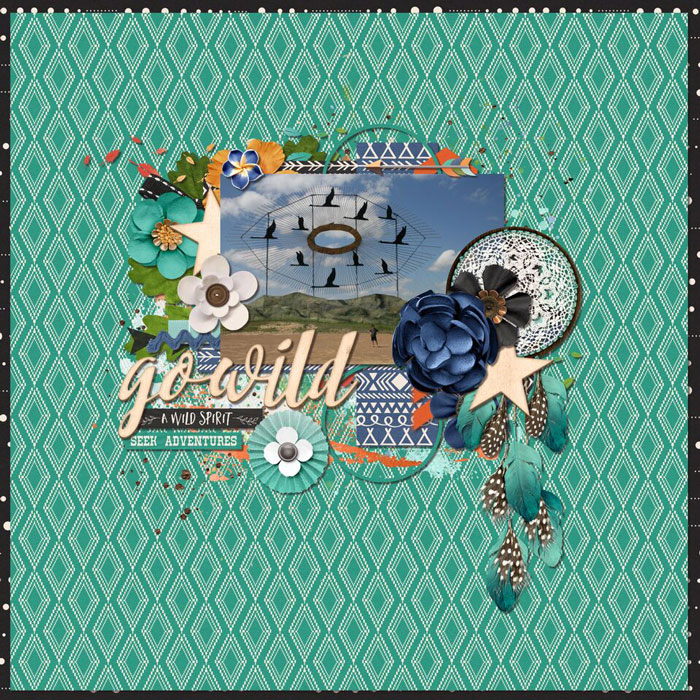 Sweet Shoppe is having a store wide sale with 30% off EVERYTHING for three days…Nov. 7-9! Also, be sure to join in on the games, contests and fun activities in the forums and on social media throughout the weekend.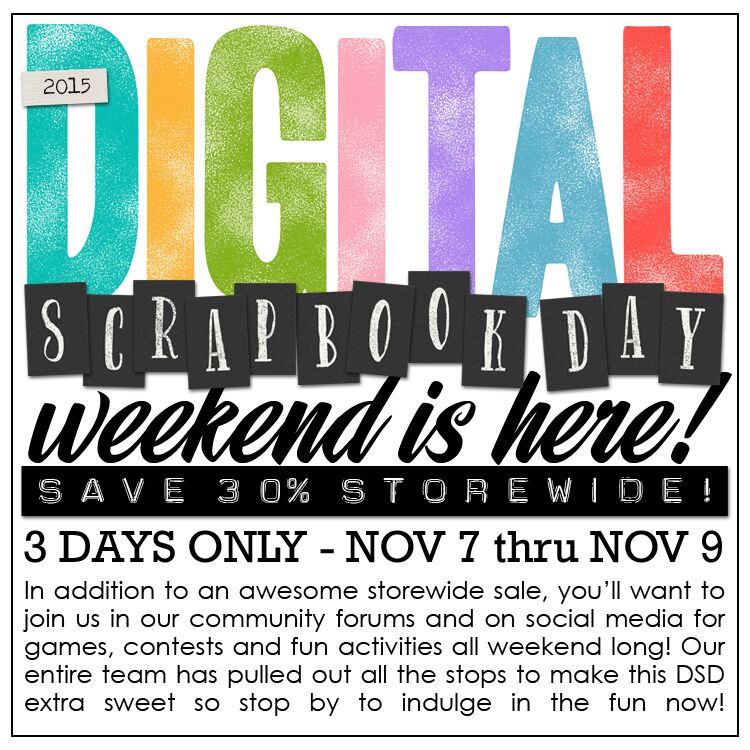 Spent ten dollars at Sweet Shoppe and you'll receive Tickled Pink Studio's kit Reverie FREE!!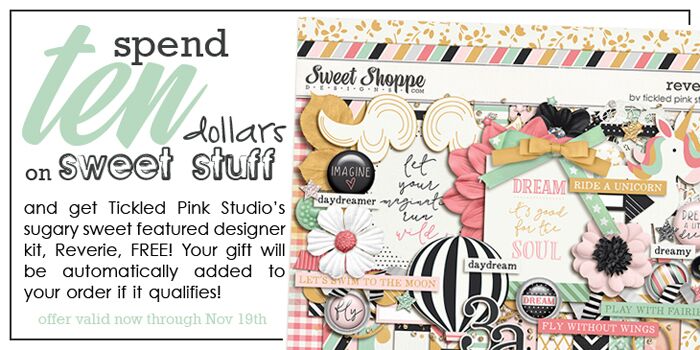 AND spent twenty dollars at Sweet Shoppe and you'll receive a versatile and fun store mega-collection collab, To Do List, FREE!!!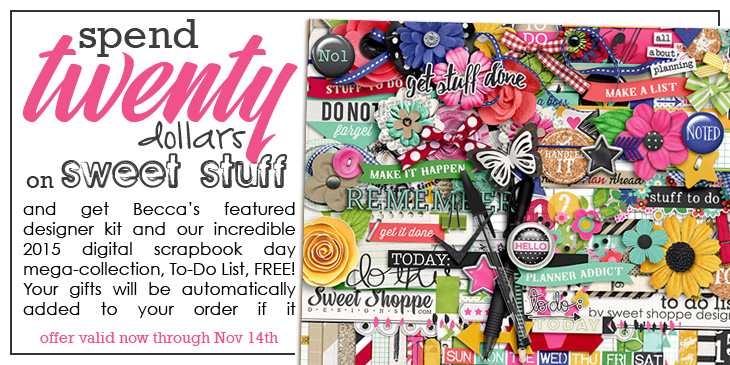 I am completely blown away by all that is being offered for Digital Scrapbook Day this weekend! I leaves me creatively inspired and itching to get scrapping!
I hope you have time to do just that this weekend!