Ok, let's be honest here, are you waiting for permission from the principal's office to let yourself do the things you are dreaming of… (or a friend, or your relatives, or colleagues, or anyone else for that matter).  I really believe that it is time for YOU to tell yourself you can! Read on to download your FREE official Permission Slip printables today.

Friends, I have to tell you a little secret…
No one can give you permission to do all the things you are dreaming of… but YOU.
Sometimes I think when we are trying to do hard things, things we think we aren't "allowed to," we end up waiting for permission from someone else… and in doing so we miss the fact that we get to write our OWN permission slips.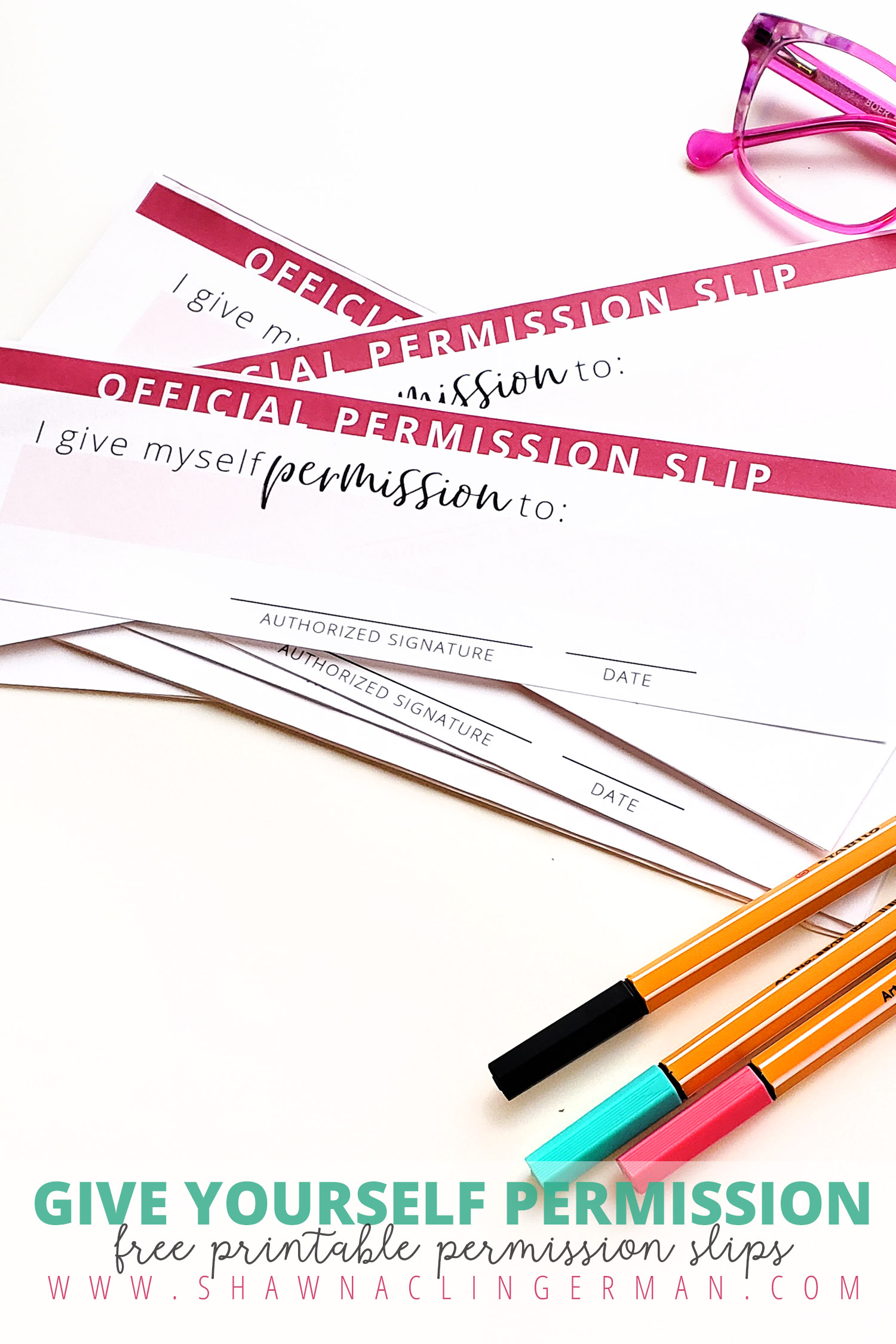 I first heard about writing yourself a Permission Slip from Elizabeth Gilbert, author of my very favorite book and personal creativity manual "Big Magic." (Please note this is an affiliate link).
And MAN, I was so moved by the idea… But also a little challenged: WHY was I waiting for permission from someone else, to do the things I really wanted to do??!! Why is it up to someone else whether I get to live the life of my dreams??!!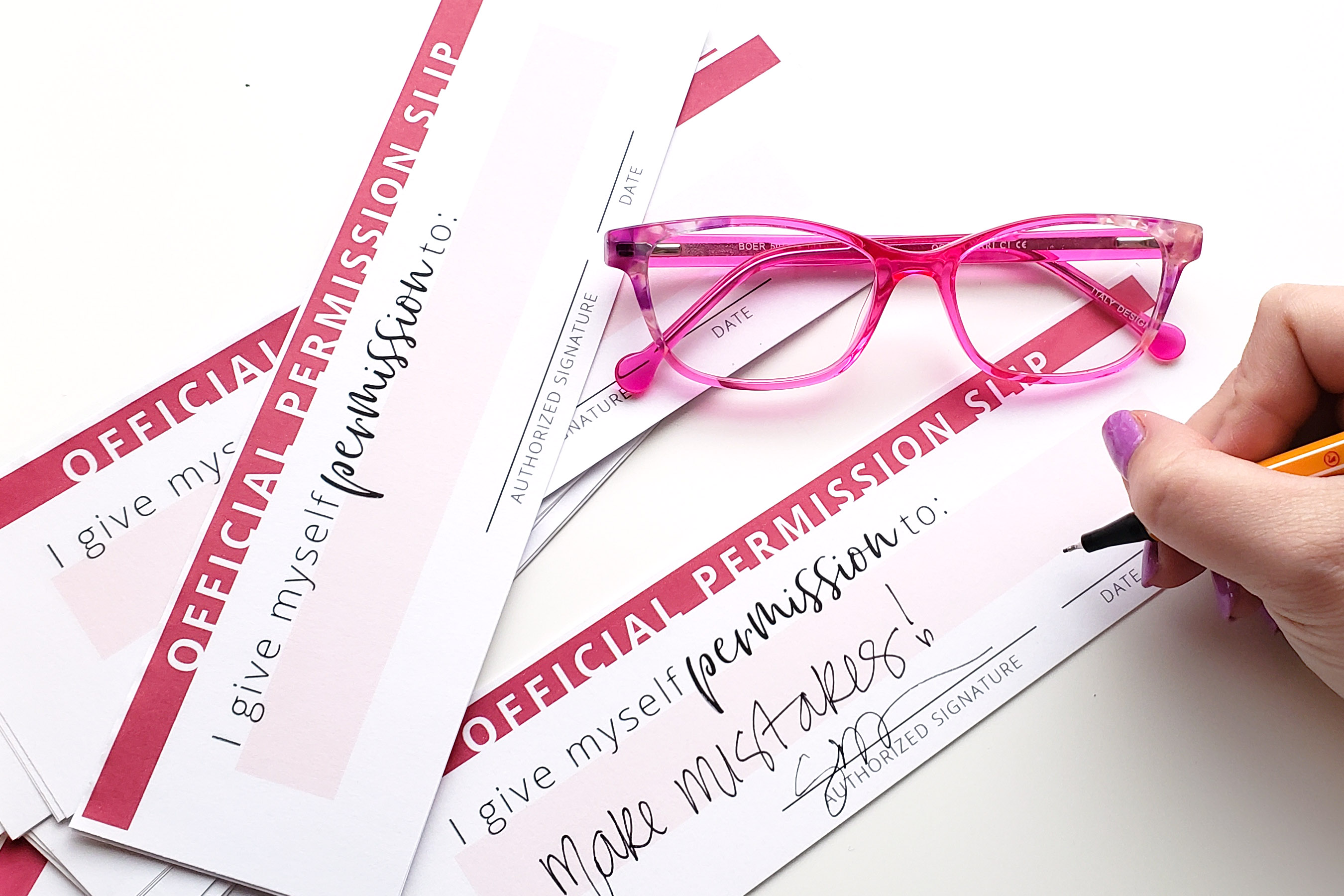 In my Fearless Art Workshop we talk a LOT about this in the first few weeks… it is SUCH an important key to shifting your mindset and empowering yourself as an artist!
SO, today I wanted to make sure each of you also get the memo:
Sweet Friend, it is up to you and only you. Just like it is up to me and only me…. WE get to hold the slips, sign the forms, be our best selves, and no one else gets to choose that for us!
I'm hereby giving you these permission slips, with the official permission to take over the job of giving yourself permission 😉
Print them like mad, fill them out, give yourself ALL the permission and DO ALL THE THINGS!!!
Permission to try new things
Permission to play
Permission to enjoy the process
Permission for it to be hard
Permission to do what we love
Permission to rest
Permission to make mistakes
Permission to not have a plan
Permission to be less than perfect
Permission to just BE…
Permission to let the laundry wait
Permission to look silly
Permission to do ALL THE THINGS we are holding ourselves back from!
Whatever you do, don't hold your own self back – don't believe the lie that is up to someone else, instead, write out a permission slip with this:
I give myself permission – to give myself permission.
And sign that puppy for yourself TODAY! <3
PS. I'd love to see what you are writing permission slips for! Come and find me in my FREE Facebook Group: Heart Art & Design where you can share your creative heart, and what you are giving yourself permission for today!!! I'd also LOVE it if you would tag me on Instagram @ShawnaClingerman – so that I can see how you are putting your permission slips to work <3