Free Tuesday numero uno is here!!! This week I wanted to bring you something simple and sweet with a Thanksgiving theme – these cards are sized just right for project life but are also the perfect embellishment or journaling element in a traditional (paper or digital!) page.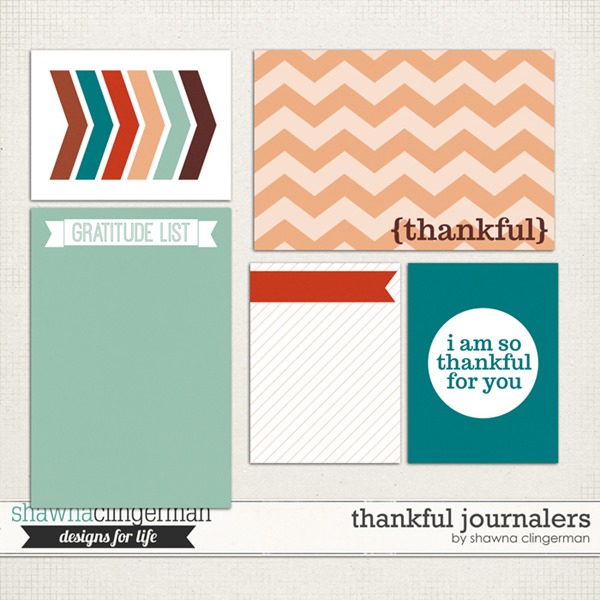 Click the image above or right HERE to download this set of 3×4 and 4×6 journal cards! This zip file also includes a printable 8 1/2 by 11 pdf file so even if you aren't into photoshop you can print these puppies out easy peasy.
Enjoy! And if you would like to share the love or show say thanks I'd love it if you would comment here, and/or pin/facebook/tweet to share this with your friends! If you like what you see, you can subscribe to my newsletter to get regular updates of my designs including upcoming freebies 🙂
Happy Tuesday everyone! Enjoy your day!!