Hi all! Super excited to start off the month (is it March already???) with a new freebie for you! These little tabs are simple and sweet and would make great printable elements too!! You don't even need a fancy machine to cut out a triangle folks! 😉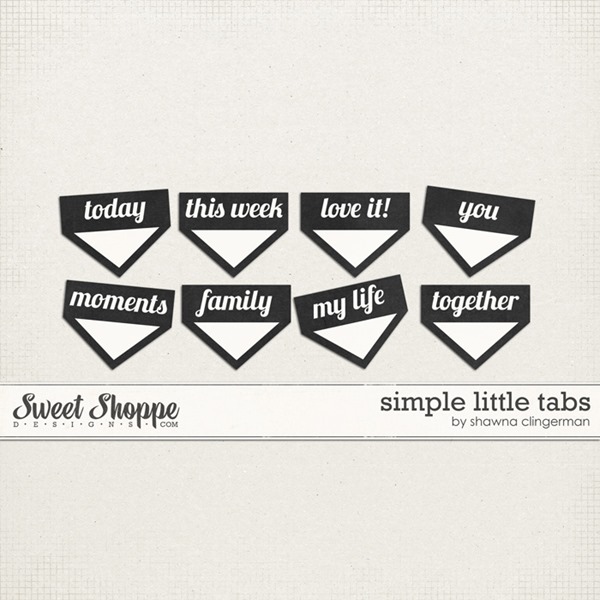 ***You can DOWNLOAD this free goodie HERE!!!***
I have a special place in my heart for tabs and have several in my shoppe as well! If you saw my post last Thursday you saw my newest set of a la carte elements including these fab unfolded tabs:
I also have this collection of fun little file tabs called "I Heart Tabs" it's an oldie but a goodie!!
If you like this little freebie be sure to check those out, plus tons of other goodies I have in the store!! And please link/pin/facebook share this little freebie! You can sign up for updates and for my newsletter over on the right side there too to receive updates from me! Thanks so much for stopping by!