Happy Friday, Happy Valentine's Day, Happy Friday Fix, Happy full moon! Today is just a day full of happy. Speaking of happy, this sneak peek makes me happy and it is perfect for scrapping the happy in your life! Jenn and I had a blast making this one. Take a look: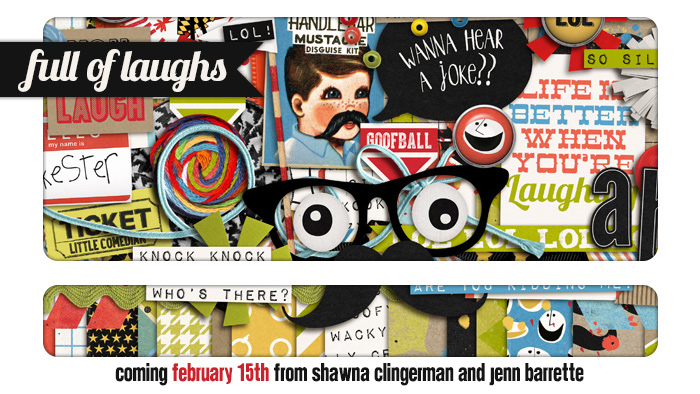 Would you like a little happy too? If you want a chance to win this kit… tell me the last thing that made you laugh! You get one entry for leaving a comment, and you get an additional entry for every social media link left for where you shared this give a way! Good luck, I will announce a winner in the morning!
And one more quick little thing! Sweet Shoppe Designs is having an extra special one day only sale for valentines day!! Us designers picked 1 product that we especially love to put on sale for 50% off!!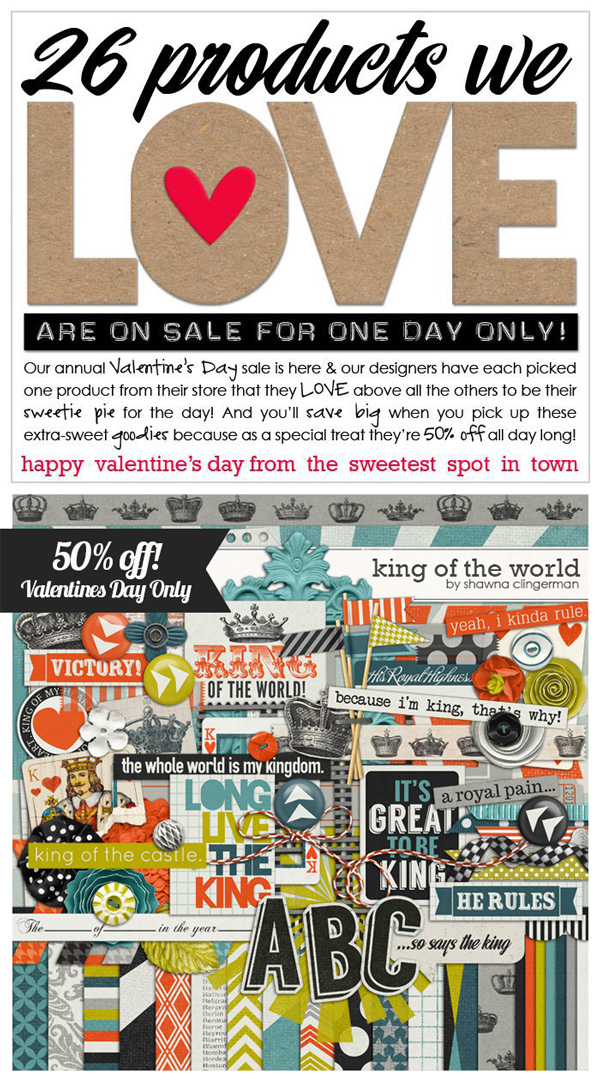 I Picked King of the world because I just adore it in all it's boyish glory!!  On sale it is only 3.75!! At the Sweet Shoppe a deal like that doesn't come around often! Go check it out and Save!!
-Shawna