TGIF! Happy Friday to you! We have made it through yet another week! I am so excited to share this peek with you!
Totally Smitten is a collab with Kristin Cronin – Barrow and will be released tomorrow the 25th. This kit is bright, fun, and playful! The colors are sweet with the pink and mint and the chalkboard bits totally pop! Take a look: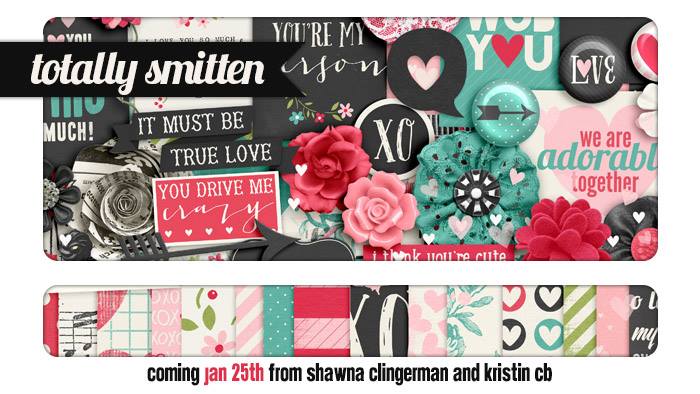 Are you smitten with the sneak peek? If you would like a chance to win the kit leave me a comment and let me know what you are smitten with right now. I am sorta smitten with Caramel Cookie Crunch ice cream by Talenti right now! So sweet and yummy… hmmm… that might make a great layout!
Come back tomorrow and see the kit, CT inspirations and find out who won a copy of the kit for themselves. In the mean time have a wonderful Friday and scrap on!
-Shawna