Hey All  – Just time for another fix over here and I'm really excited to show you my kit this week! This is a kit inspired by kids everywhere yelling "Look at me! Look at me!" and it is filled to the brim with fun elements and my favorite – loads of  WORDART that I'm sure you will love!
Here is the peek for today, I'll be back tomorrow with the full reveal!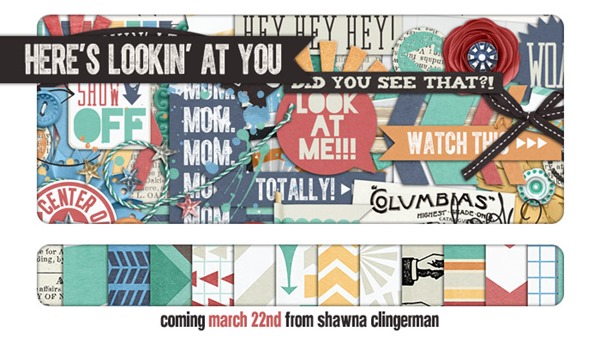 I've you've got some Show off photos of your own to scrap and would like a chance to win this kit for FREE be sure to comment here and just like always if you would like a second (or third or forth!) chance to win, just share this post on facebook/twitter or pin that lovely peek up there and comment again with a link to your post!
Deadline is tonight, around 8pm PST or so, when ever the Shoppe goes live! And you can come back tomorrow to see a full reveal and to find out if you WON! 😀
Happy Friday everyone! Happy commenting/pining/sharing/posting LOL!
<3 Shawna