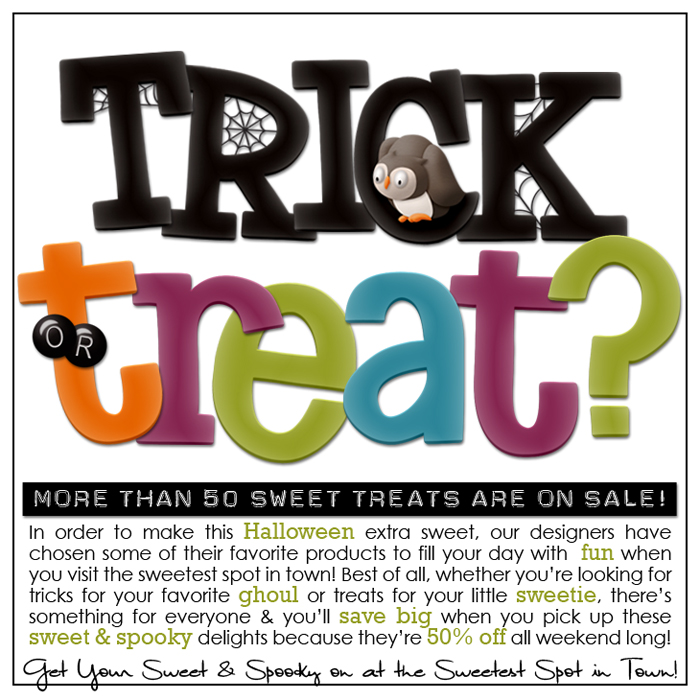 We are celebrating Halloween this weekend at Sweet Shoppe Designs with some great specials on some favorite products!
Shawna Clingerman Designs is offering one "trick" and one "treat" that will be on sale for 50% off all weekend long!
That's Rad is a "trick" kit that you don't want to miss out on! This kit takes awesome to a whole new level with fun illustrations and patterns and lots of super fun elements.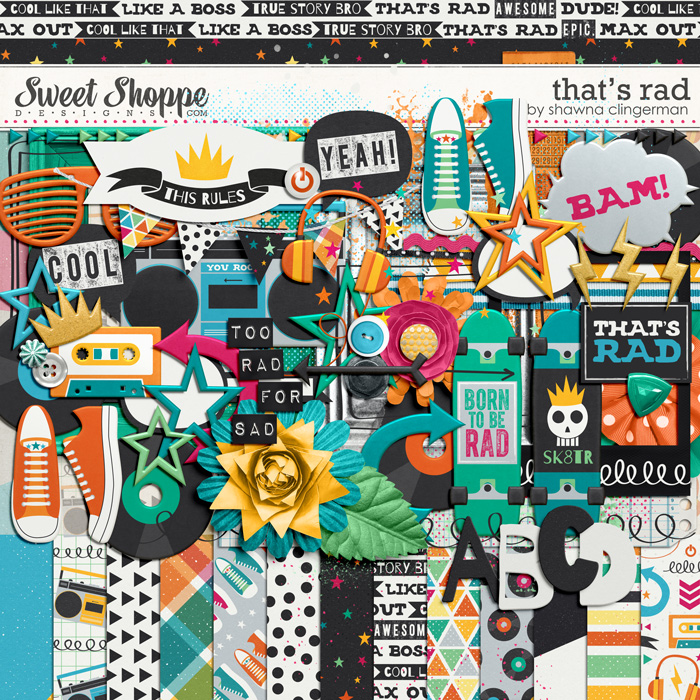 Here's just a sampling of layouts from the creative team using That's Rad.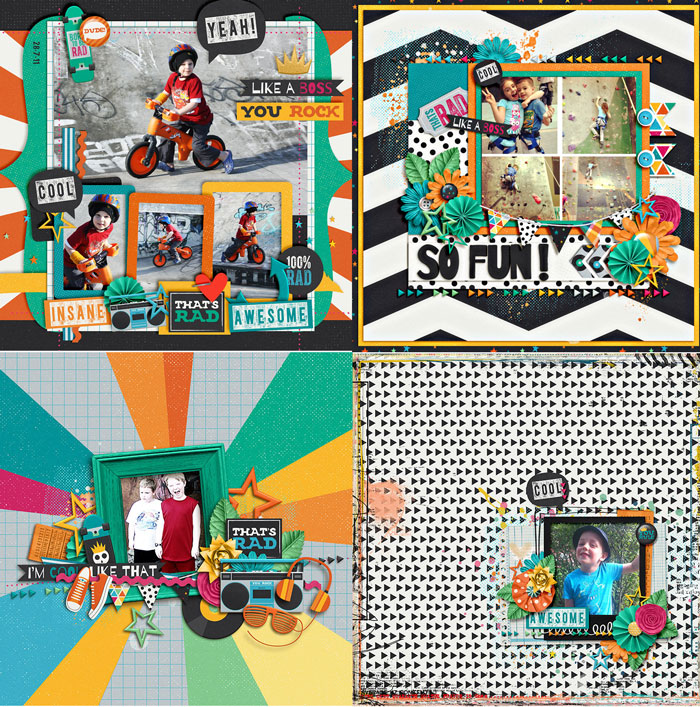 Free Spirit is such a sweet treat that embraces the vitality of life and the freedom to find your bliss! It, too, is available for 50% off this weekend!!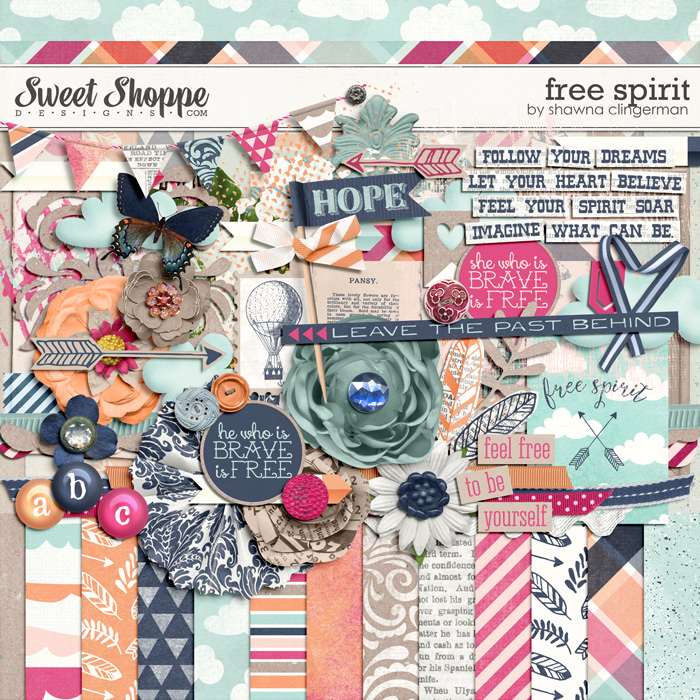 And here are a few inspirational layouts from the creative team using Free Spirit.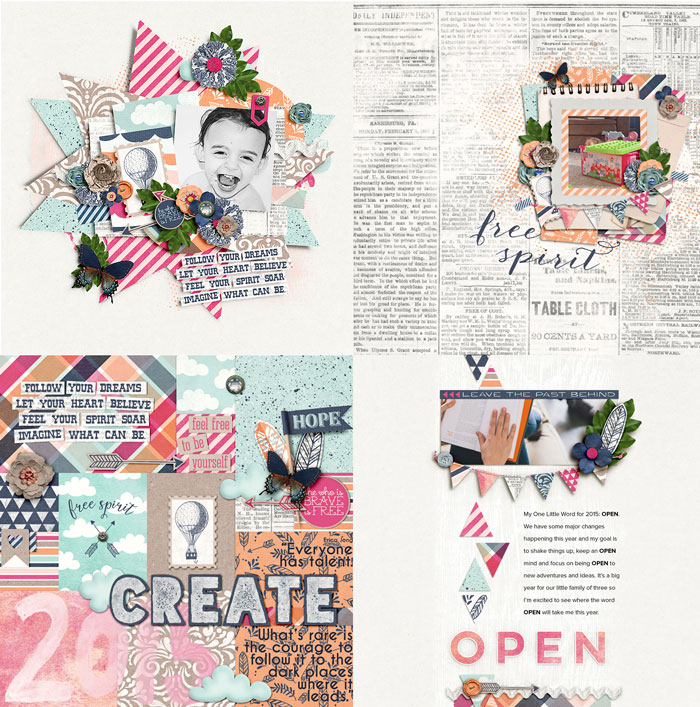 I hope you enjoy a fun Halloween this weekend and take advantage of the "tricks" and "treats" available at Sweet Shoppe!