Hi all! Just stopping in for a quick post to share my new releases this week! I'm up to my eyeballs lately in life stuff, however never to busy to make it happen and bring you a brand new kit!
This week my kit is called "Happy Thoughts" 🙂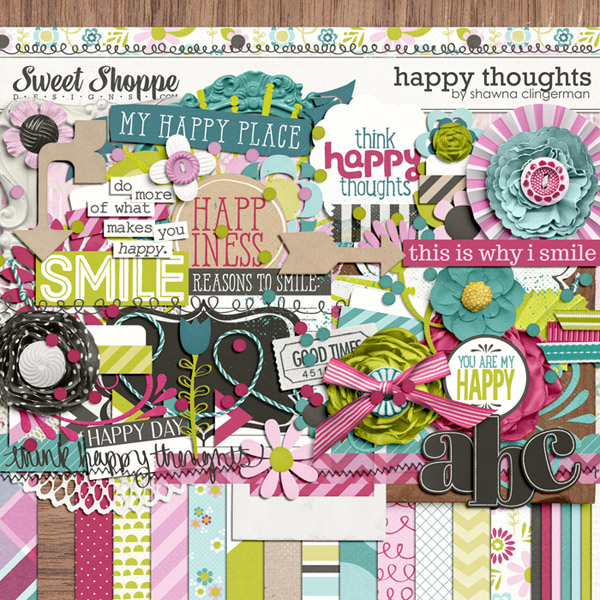 I was aiming for bright and fun and happy go lucky this week so I drew up some flowers in illustrator and picked this fun light and bright color pallet. The perfect kit for those super happy photos, and those reflective layouts about the things that make us happy! You can pick up Happy Thoughts in the Shoppe HERE.
I also made this fun set of coordinating journal cards that are perfect for those project – life scrappers! You can purchase these on their own, or get them FREE with the purchase of the full kit!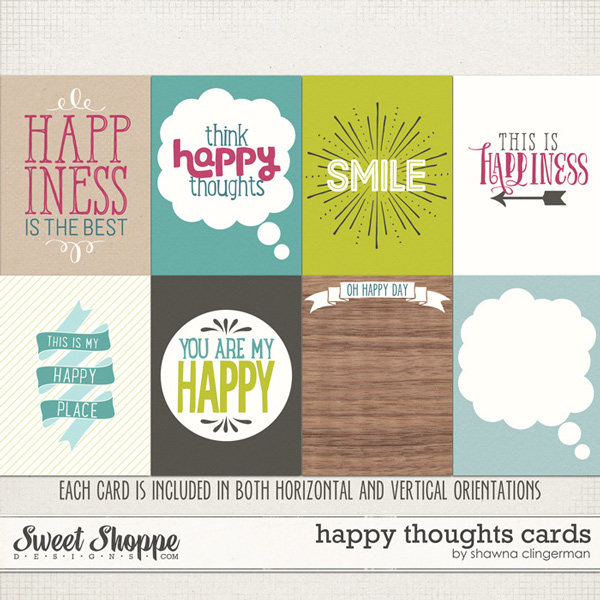 And, if you like journal cards, you won't want to miss the huge collection of Mix 'n' Match journal cards I released last week! Loads of adorable cards pulled from past kits all packaged together for a pretty low price! Here's a quick peek at them all: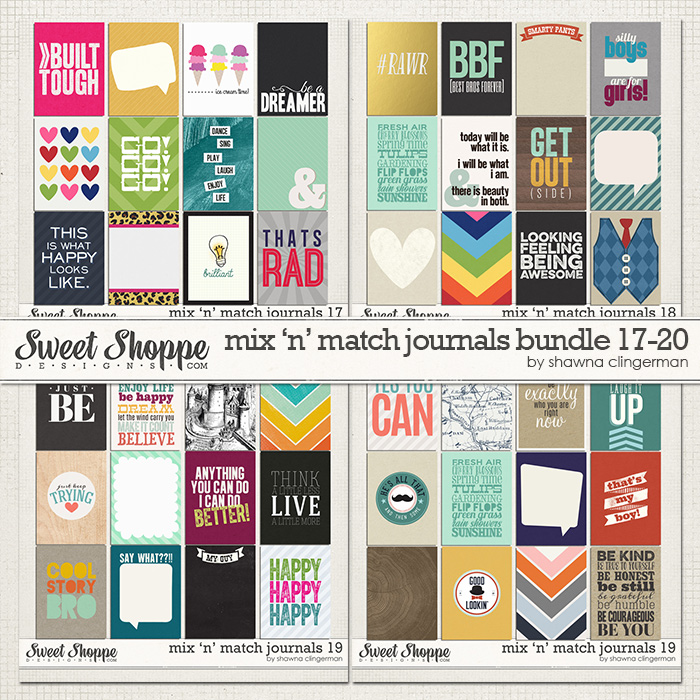 If you want a closer look go check them out in my store as well as my new kit and journal cards this week! And! Don't forget $20 off new releases all day today and Saturday! 🙂
Now have a happy weekend everyone!
<3 Shawna