FRIENDS! Today is new release day in the Illustrated Faith Print and Pray Shop, and we've got CHRISTMAS goodies for you!!!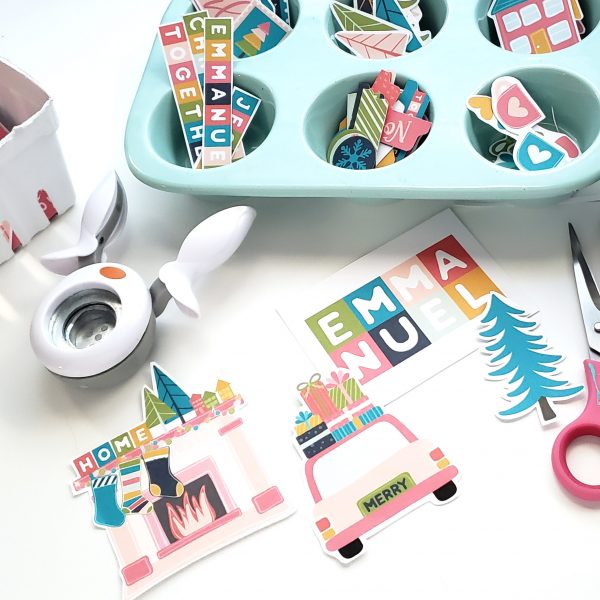 One of the things I love so much about Christmas is that it means time together with family and friends and the people I love. I can't help but appreciate the connection: We celebrate God loving us so much that he came here to be with us – by spending time with the people we love! It is such a sweet gift that keeps on giving: to be so loved, to be able to live out that love. What a beautiful thing!
This collection is filled with loads of little homey goodies, and you know I am gonna walk you through it with a video! BUUUUUT…. because I have had so so so many questions about how I cut out my little bits in my collection each month, this month went ahead I made a video while I worked just to show you there is no magic happening here!
It really is just a matter of time, letting go of perfectionism and a few different pairs of scissors!
This collection includes a set of "bits" a set of cards, and a patterns pack! You can click the images below to go check them out, or just head over to my Illustrated Faith Shop to see all my goodies all together!
There you have it! Merry Christmas friends! Enjoy these goodies and DON'T Stress about the cutting! <3 <3 <3