Since July was so busy that I didn't manage to post any new release posts I just wanted to catch the blog up to speed with a run down of what is what with my July designs before I get back to our regularly scheduled programming –
July 5th I released the kit: A Little Bit of Everything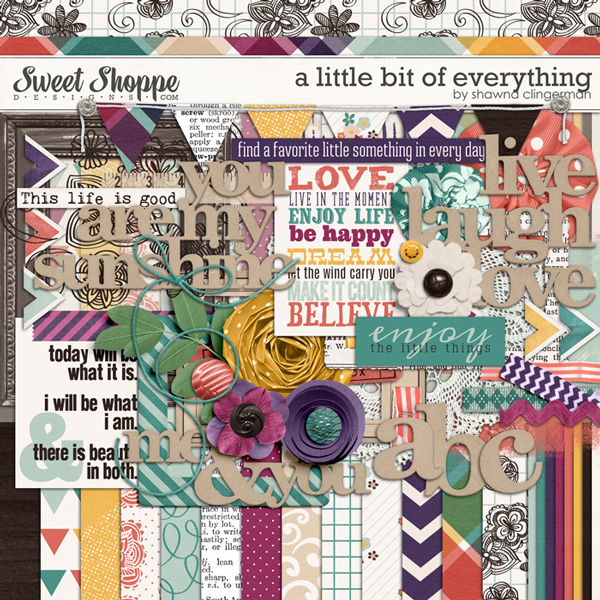 I was feeling a little bit scattered with this one, so I decided just to draw some stuff and go with it! In the end it was just a little bit of everything and that seemed just about right 🙂 What I love about it is that is really great for lots of different types of pages. You can see that here with some awesome team layouts:

July 12th was a HUGE release day at Sweet Shoppe! We added 5 new designers to our team and so we celebrated by having a super dooper "scooper dipper" weekend (LOL that's a mouth full!), and I took advantage of the opportunity and released 3 new kits!
Ice Scream and Shout is a super fun summer kit I worked on with Jenn Barrette and new SSD designer Sugary Fancy (aka Ana):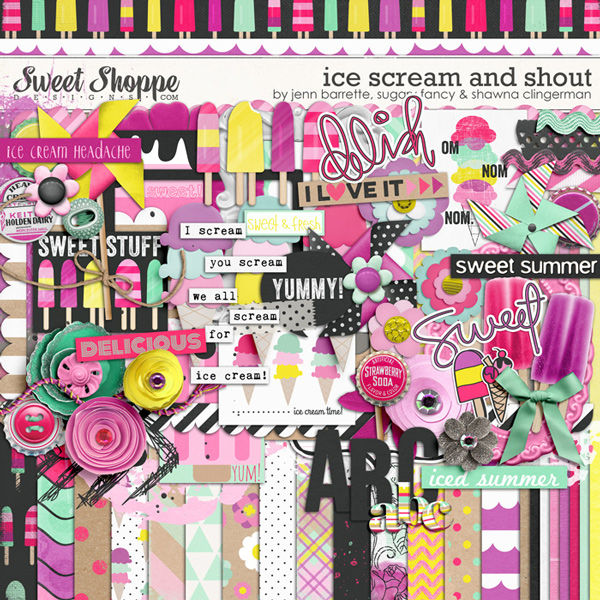 For Life in Color I teamed up with Studio Flergs and our new fellow SSD designer Tickled Pink Studio (aka Becca):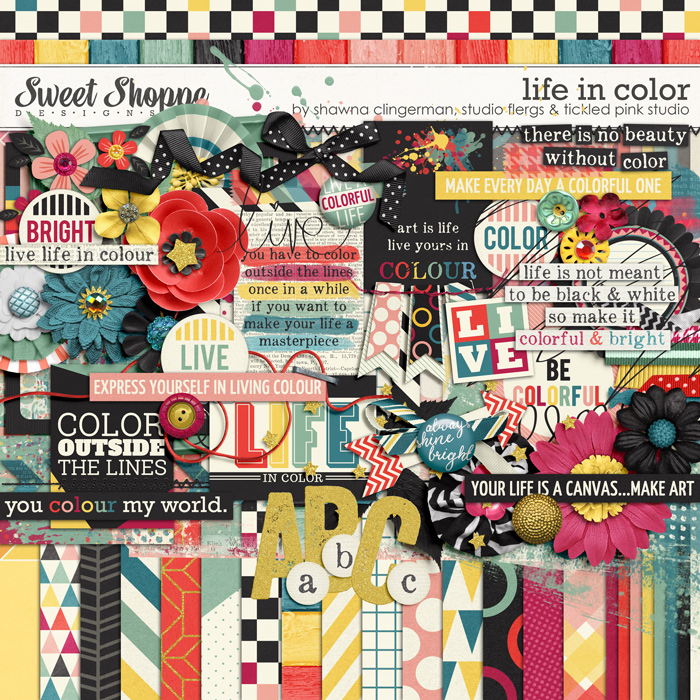 and finally my Kit with my dear dear friend Ru (Studio Basic):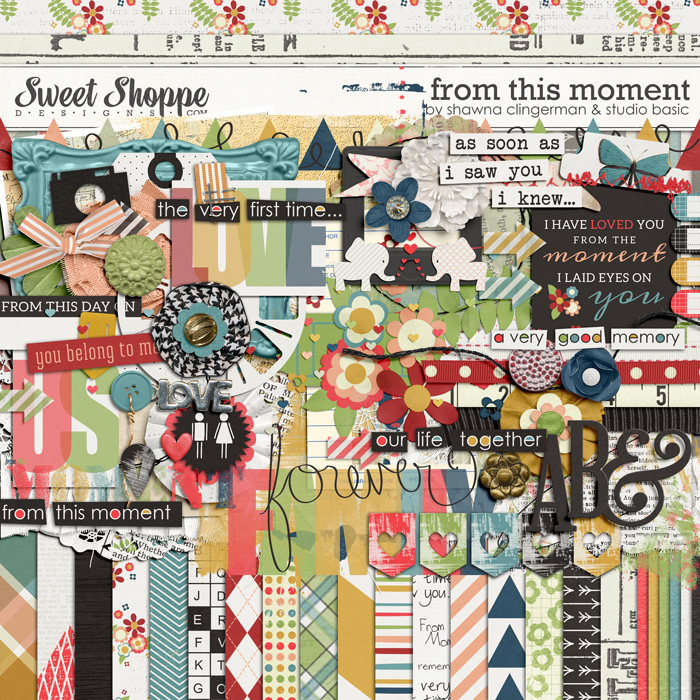 Whew, what a busy week of creating that was! But I love those kits and all of those girls SO much! It was truly fun <3<3<3
July 19th was the 3rd week of the month, which means it was time for the July edition of my A Happy Family line with Traci Reed, and I must say we out did ourselves! A Happy Family: Gone Camping is officially my very favorite kit in our collection to date! We rocked it 🙂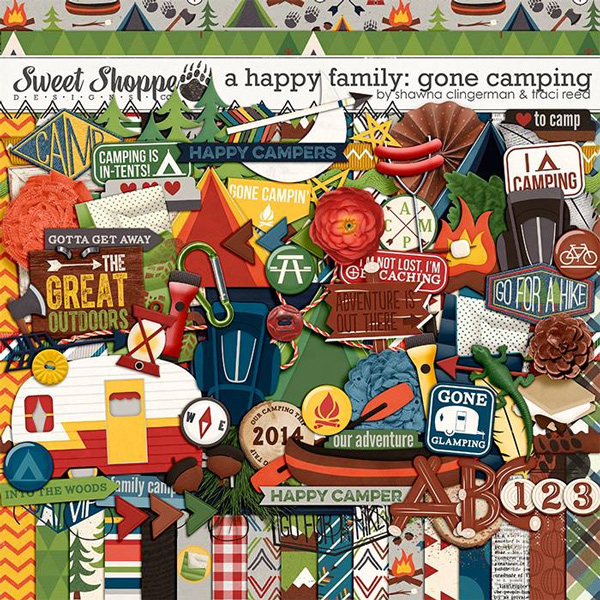 and – super fun coordinating journal cards as well 🙂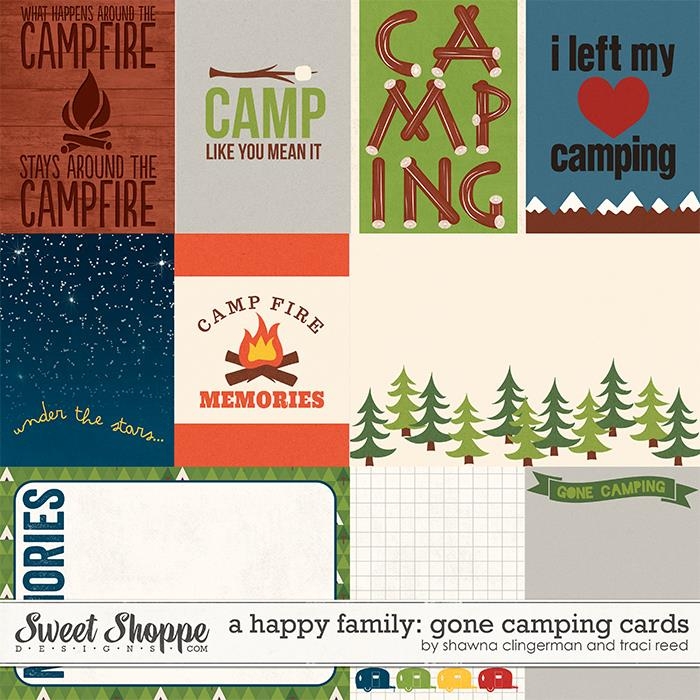 On July 26th, Libby Pritchett and I collaborated on a awesome kit all about brothers and sisters and all the squabbling that ensues! Sibling Rivalry is what we call it, and I think it captured the feel perfectly: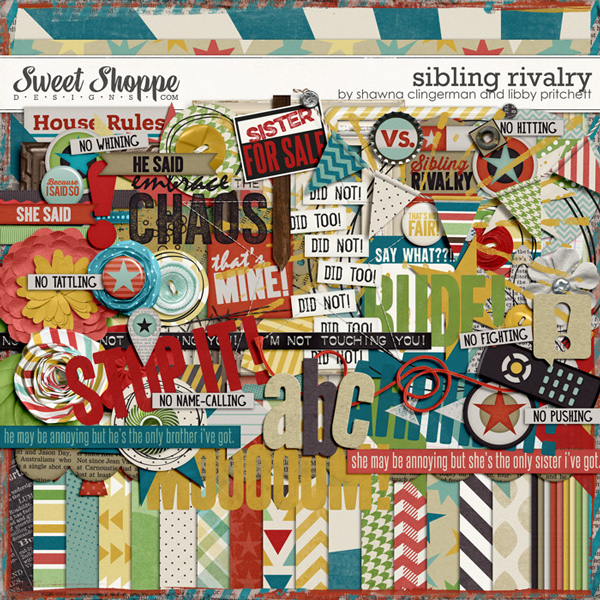 There you have it, 4 weeks packed with some serious new releases! I was SO busy this past month (camping/vacationing/visiting friends and such) that I really and to "work" to make it happen, but this is my job and it is the best one around! Things are settled down and I hope to keep up the blog and such more now, but it is important to me that you all know that even in the busy crazy times I'm always dedicated to keep chugging away to bring you pretty things!
Speaking of pretty things, here are a TON more layouts from my steller team during the month of July: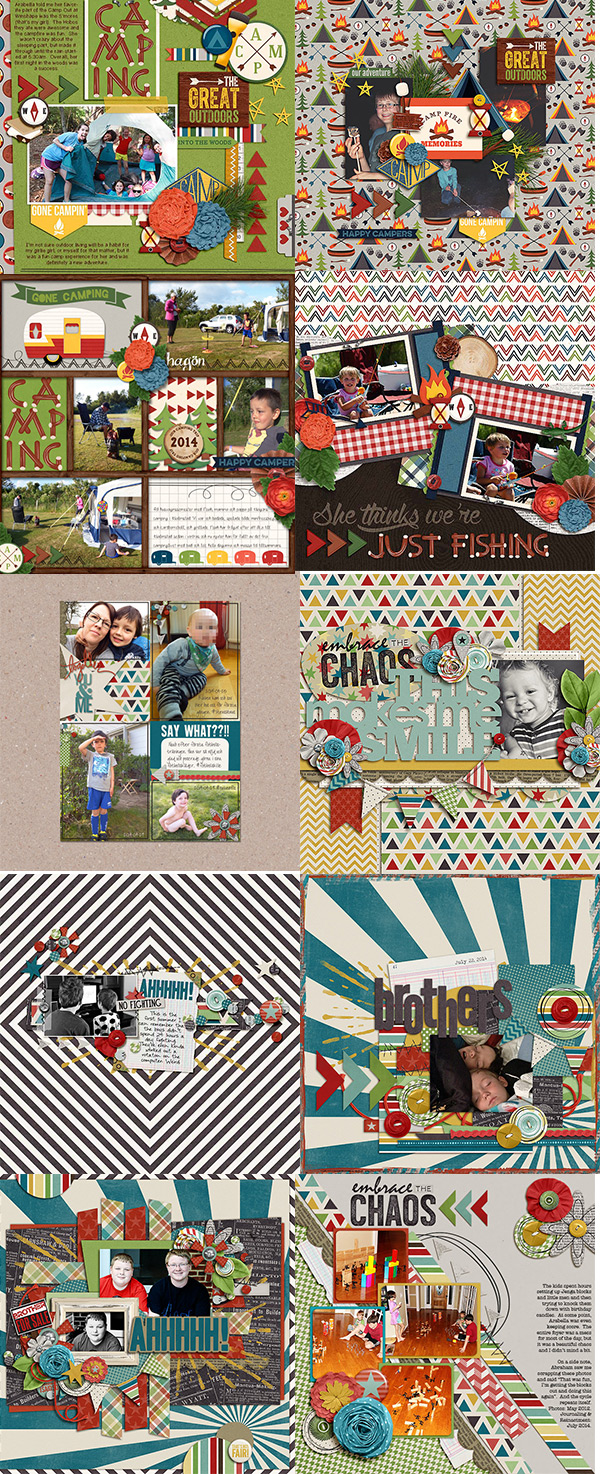 Well, happy scrapping everyone! If you want to see more of any of these kits, just go check out my store at SSD HERE and you can see all my kits sorted by most recent. That's all 'till next time!
<3 Shawna