As you may or may not have noticed if you are following me over on Instagram, lately I've had this particular subject on my brain. ESPECIALLY when Valentine's season hits and "love is in the air", and everyone is talking about LOVE – loving eachother, looking for love, spreading love… all that…
You know though, sometimes I think it is a bit of a trap. We start looking outwards, we give more and more and more, and we believe the myth that that is how we will get exactly what we need back.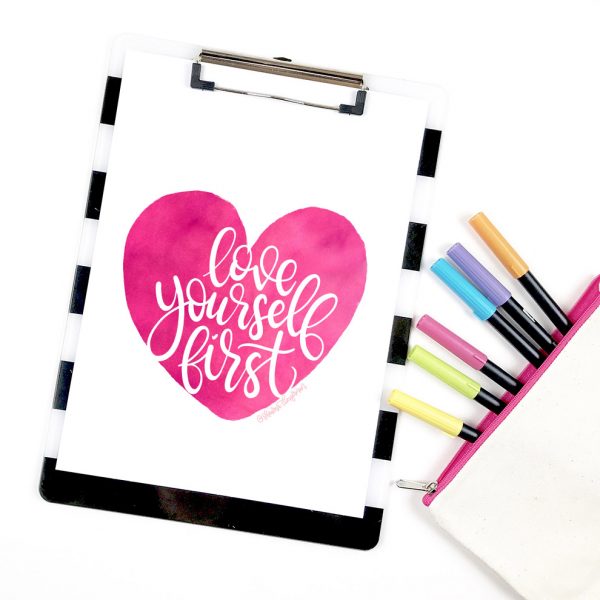 Now, don't get me wrong, putting love out there is an awesome thing, it is certainly the number one way to make the word a better place! I do believe in spreading love, in living out love day after day…
But here is the thing: Love has to start with you.
We have to give ourselves the things we need, we have to show ourselves that beautiful un-compromising love we are looking for. That is the way to get your needs met, that is the way to "find love" – and that is certainly the way to be your best self. Then you can share the kind of real love that asks for nothing return!
This FREE printable is a little reminder for you that I made – download and print and then hang it up where ever you need to remind yourself that YOU matter, that it is your own job to love yourself first.
Let's be beacons of love in this world BECAUSE we are loving ourselves so gosh darn well! <3 I am pretty sure that is exactly how it works.