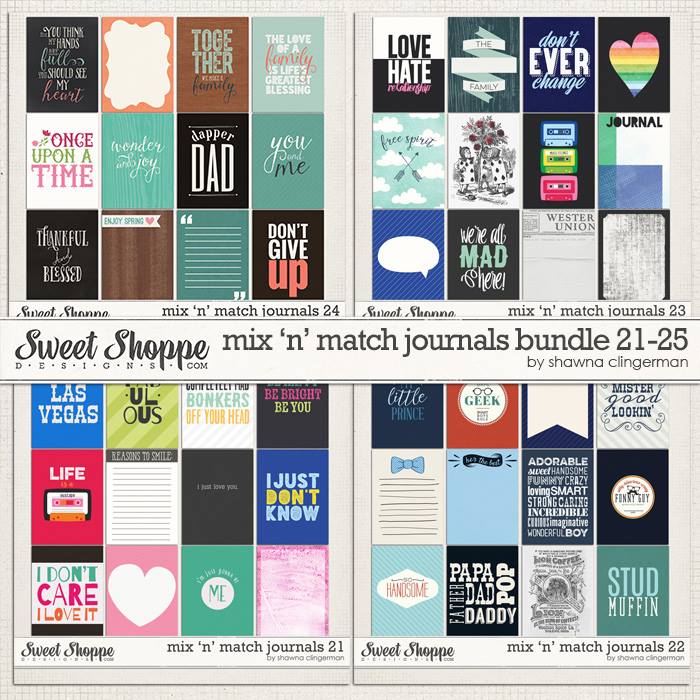 This incredible "Mix 'n Match" bundle of journal cards is available at Sweet Shoppe! This bundle combines journal card packs 21-24 as one big set that you don't want to miss out on.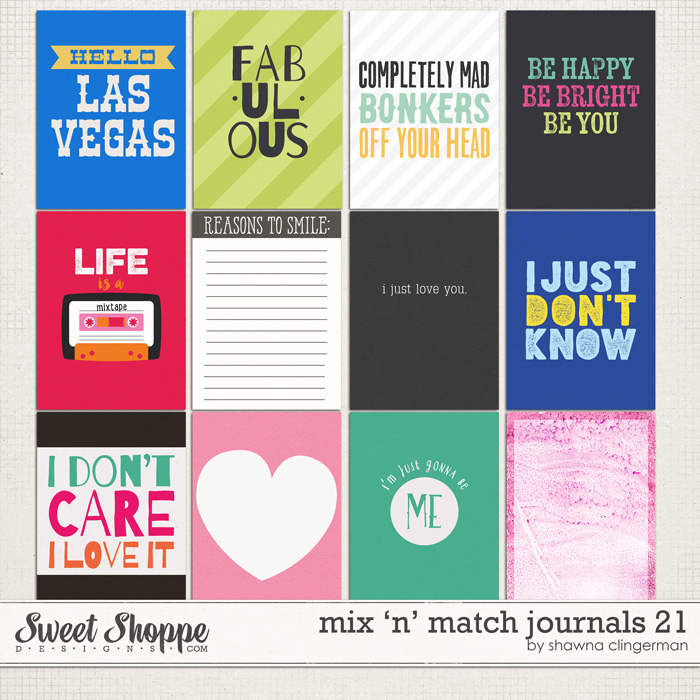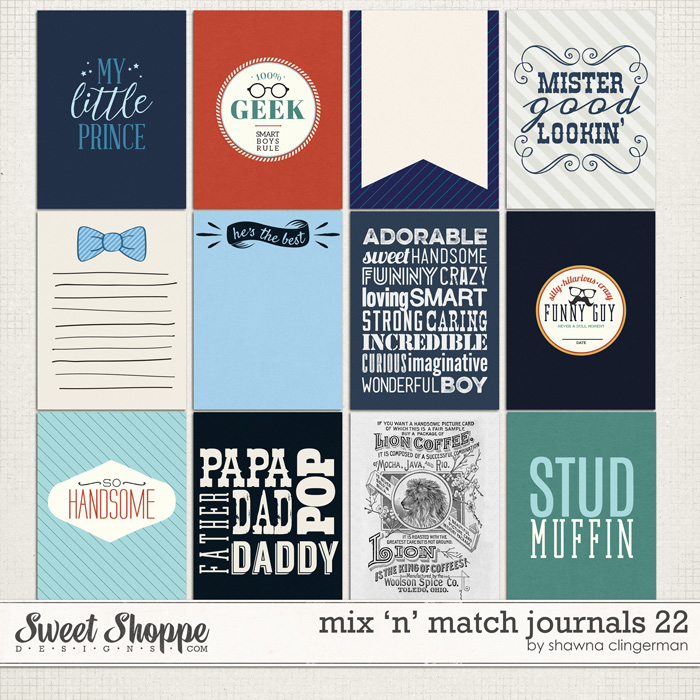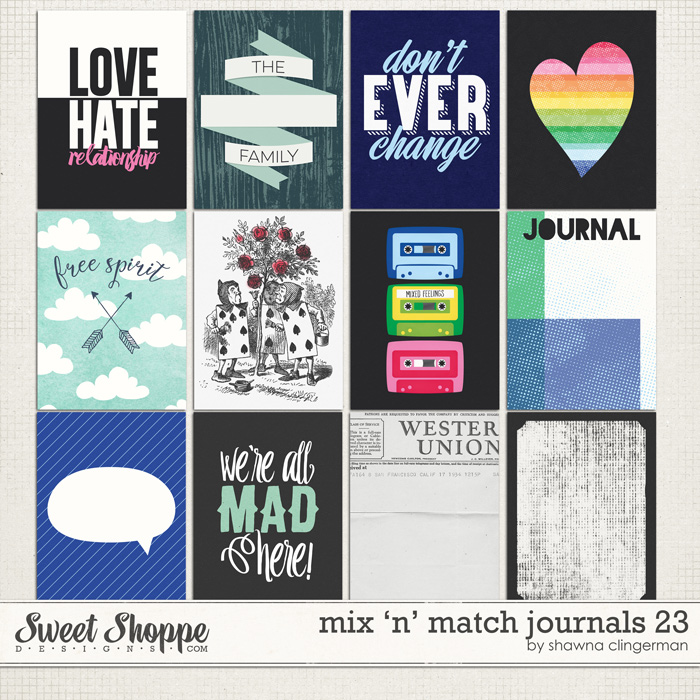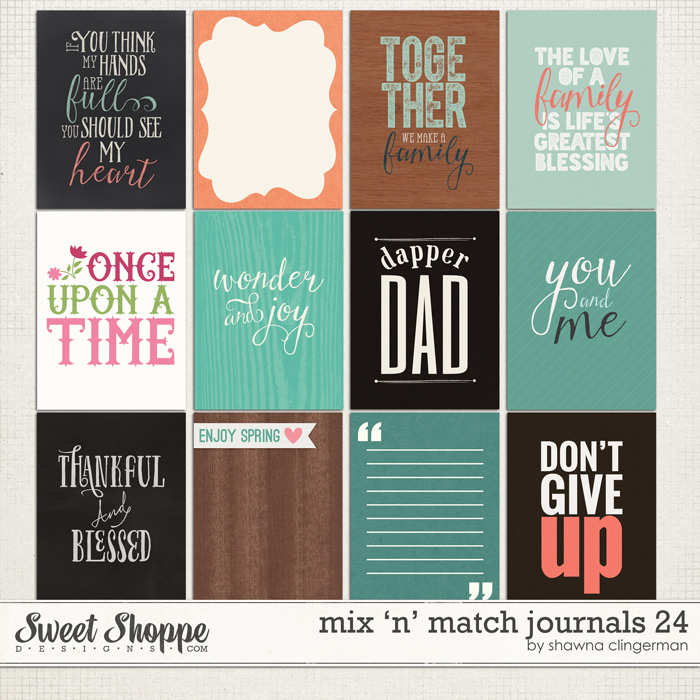 This bundle includes 48 different printable journal cards you can use in a variety of digital and pocket layouts! This is a super fun assortment of journal cards pulled from past kits. Each journal card is sized 3×4 inches and is saved as individual .png or .jpeg files. There is also an included pdf printable of each journal card set.
Each set is also sold separately, but you have an amazing opportunity to now bundle them together and save…you can now get four packs for the price of only three!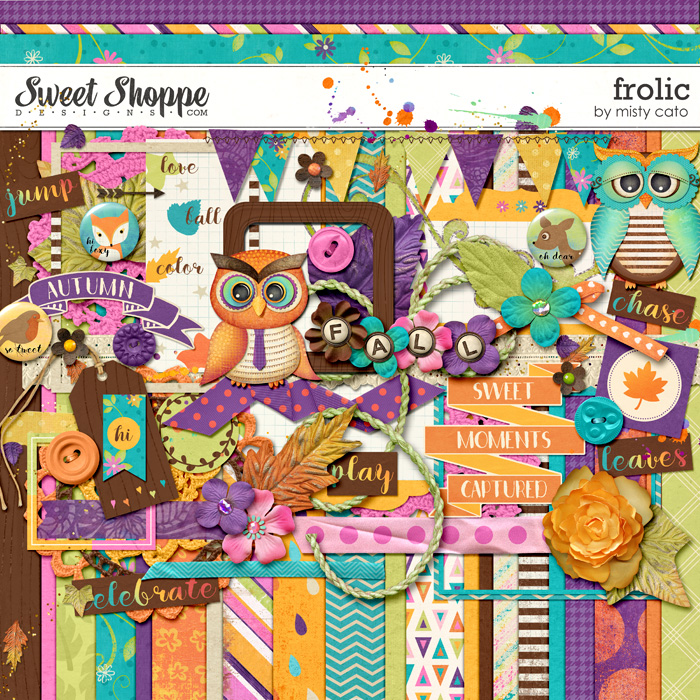 You also do not want to miss out on this free with purchase kit at Sweet Shoppe! Frolic by Misty Cato is FREE with every $10 purchase now through November 5.
Have a great weekend and don't forget to Bundle and SAVE with the Mix 'n Match Journal Cards!