It's that time again! New release day! You know, my whole week sort of revolves around Friday afternoons and new releases – it may seem like I'm a little bit crazy enthusiastic each week when I have new things each week, like how can someone be that excited every week about the every single thing?? But each week this is what I'm working toward, there are 7 days of time and creative energy, poured into my kits every single week. So Fridays actually do bright loads of excitement, my creative energy was all worth it, my babies are ready to see the light of day, and it totally feels good! Anyway, now that that little random rambling is done, I truly am excited to show you what I've been working on this week!
First off, Studio basic (Ru) and I got to work on a little collection we've been talking about doing for a while, and I have to say I think it totally turned out even better than it had been in our heads!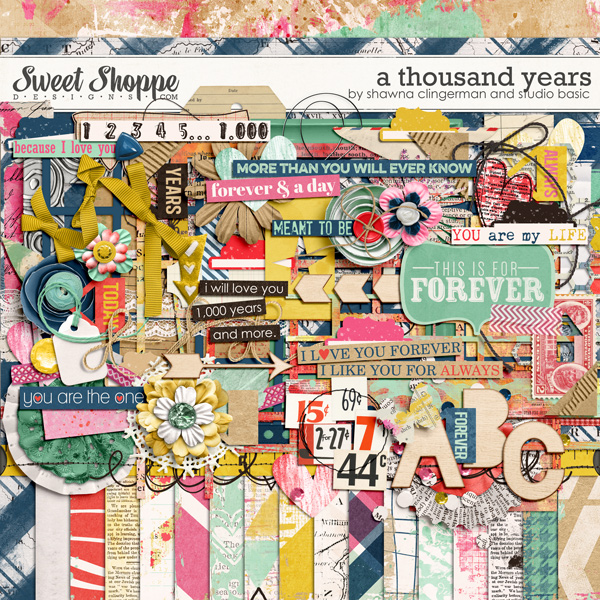 Isn't it lovely?? Here are some amazing layouts from our teams using A Thousand Years:

To coordinate with the kit, we also put together a set of brushes and a set of project life style cards: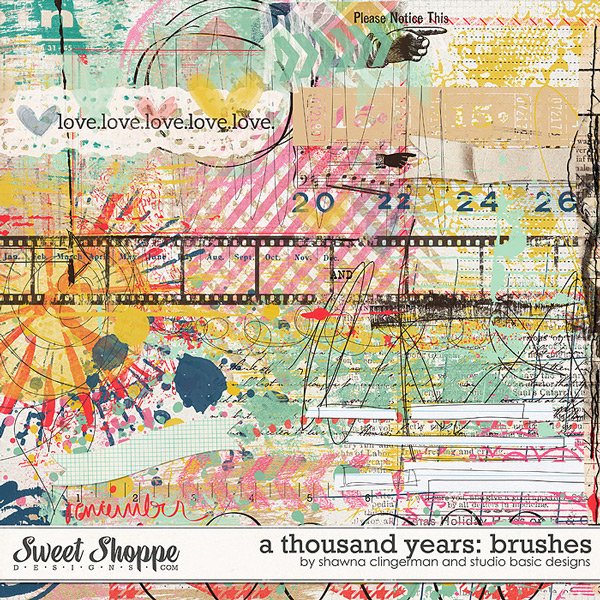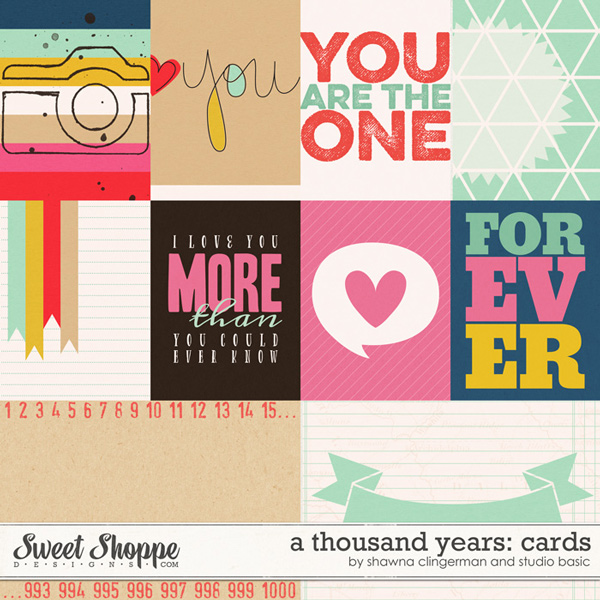 And, if you like all three, you can pick them all up at once for a discount: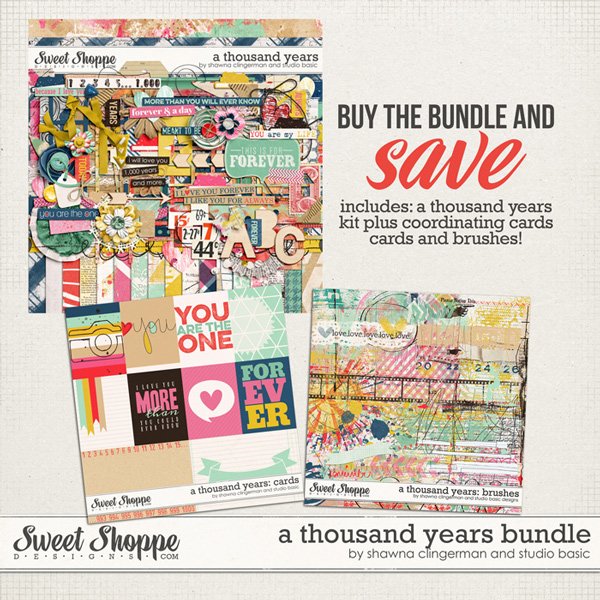 The price of the full bundle is only 10.99, if you bought all three separately you would spend 15.64, so you are saving almost 5 dollars! Of course, for Friday and Saturday only you can save an additional 20% off during our new release sale which means you get a super deal!
I also broke outside of my little box and made 2 new Creative Blocks template packs with a twist! One set is made up entirely of hexagons (jump on that honeycomb bandwagon, you know you wanna!), and the other is made up of circles!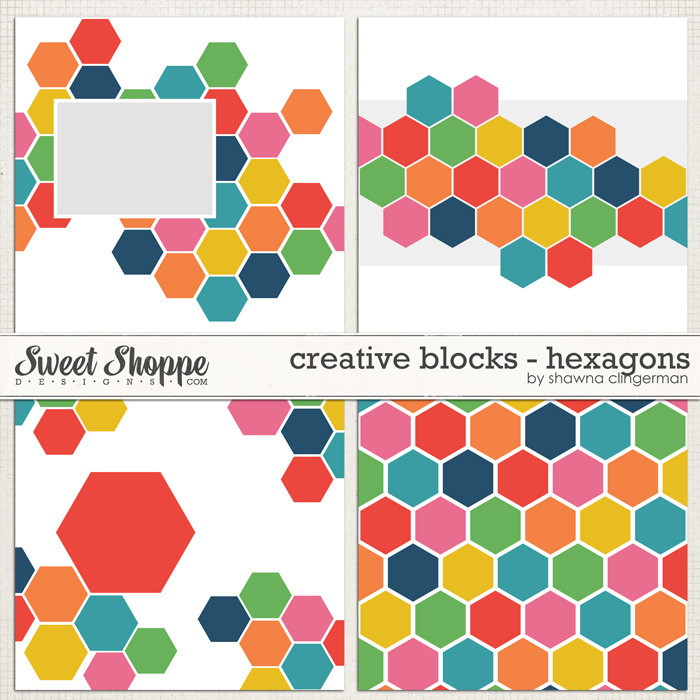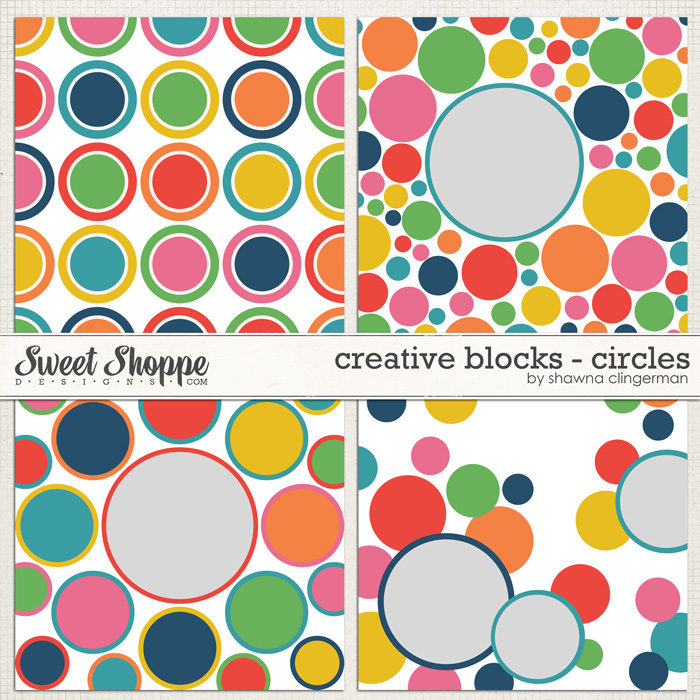 Each of these sets of templates are designed to take the stress out of adding interesting shapes to your layouts – use them as a page template as is – or shink, spin, rotate them however you would like to use them for your own layout designs! On each different template each color of shape is grouped together as one layer so you can quickly clip your papers down with out dealing with a zillion different layers – I hope you find them useful! I'm anxious to give them a try myself!
Here are some examples from the team!

Well thats that! I hope you see some goodies you like, don't forget to hit the shoppe soon if you wanna save 20%, our new release sale only runs through Saturday night.  What ever your weekend is brings I hope it is a refreshing, fun, memory filled time – maybe with a little scrapping thrown in there??? I know it is on my list! Gotta get a jump on some Shadow Box scrapping!
Till next time! <3 Shawna