SO, as you may or may not know – I've been hard at work (along with my incredible sister/first employee) working on getting my Etsy shop to work for me and what really matters to me as a person and as a business-gal.
When I thought about what I most want to represent with the products I create directly for all of you, over and over it was clear in my head how much I wanted to give you products that would uplift and inspire.
Products that aren't just about a pretty space or this perfect ideal, but products that say:
You are at home in the world.
It is ok to just be.
You are loved and supported.
You are enough.
Not to mention, products that say you deserve to be HAPPY!
Enter my very first product for my re-designed shop… My Heart Prints.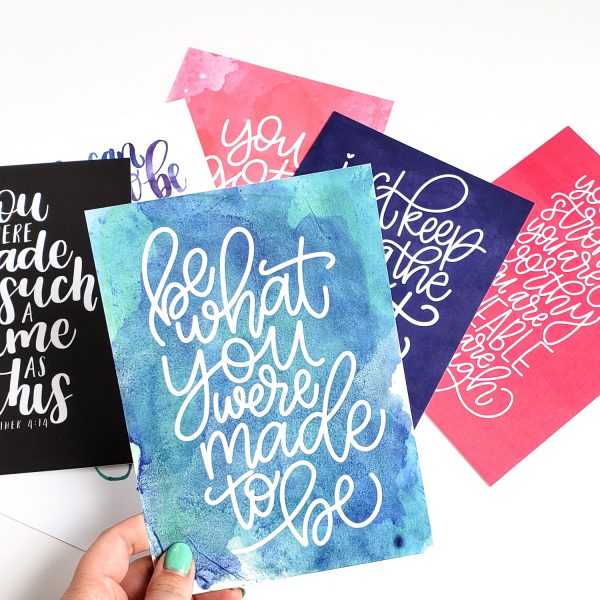 These prints are a collection of 7 hand-lettered designs that really did come straight from my own heart! These are the things I would say to you if we were sitting down over coffee talking through our struggles – this is what I would want to send you in the mail if I knew you were having a hard season.
These are the words we speak to the people we love, and the words we all need to soak into our souls.
You are wonderful, friends! You deserve to see something every day that makes you FEEL loved and supported.
Maybe you buy these for someone you know and love, maybe you send them to a friend or relative that you don't get to love on in person every day. OR maybe, MAYBE you get them for yourself, and you read them and soak it in each day. MAYBE you let yourself feel all the good things you deserve. Maybe these heart prints are just for you <3
Check out this little video I made to tell you more about my heart for these prints and to get a closer look!
Each hand-lettered print is 5×7 inches produced on lush thick paper, solid enough to stand on their own, but sized just right for a frame as well!
With seven you could do all sorts of things with them, spread them around your home, switch out your current favorite in a frame, or even pick a different print for each day of the week if you would like!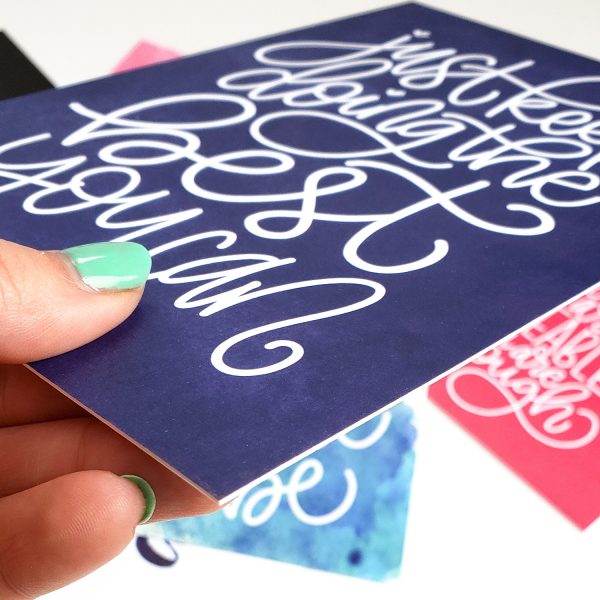 Here is what they look like when they come, all perfectly bundled up for a sweet little gift!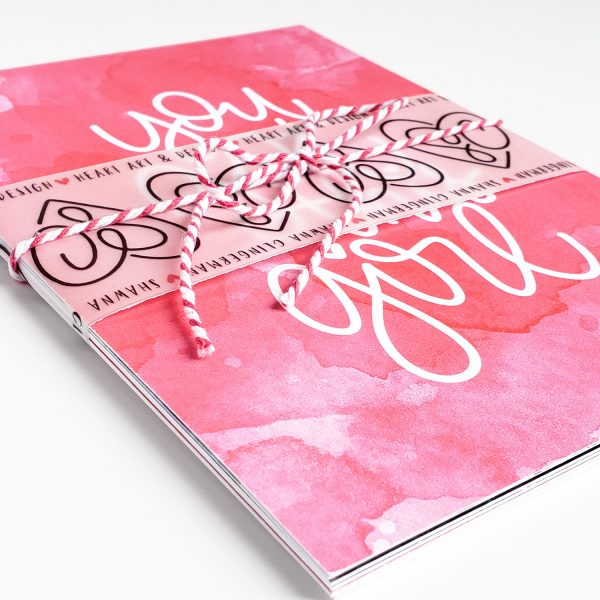 These retail for $27 and ship for FREE within the US! Also, this product will come straight from my house to yours, so I will be able to stick a little extra love in that envelope for you too <3!
And I'll end with my favorite because this quote by Glennon Doyle is the absolute BEST!
"We can choose to be perfect and admired or to be REAL and loved"
There you have it! Go check these lovies out in my Etsy shop today! I have a super limited quantity so get those orders in 🙂