This post may contain affiliate links – see my disclosure about affiliate links here.
Hi friends! Today I wanted to share with you about the brushy wonderful-ness that is the Nuvo Brush Script Marker! In honor of "Nuvember" (all things Nuvo in the month of November) I got to play around with these lovely brush markers, and boy did I have fun!
These markers are super pretty with their white exterior and silver lettering! I also can't help but note that I love the way they have little clips on their lids, if for nothing else than just to help me lay them out pretty for photos!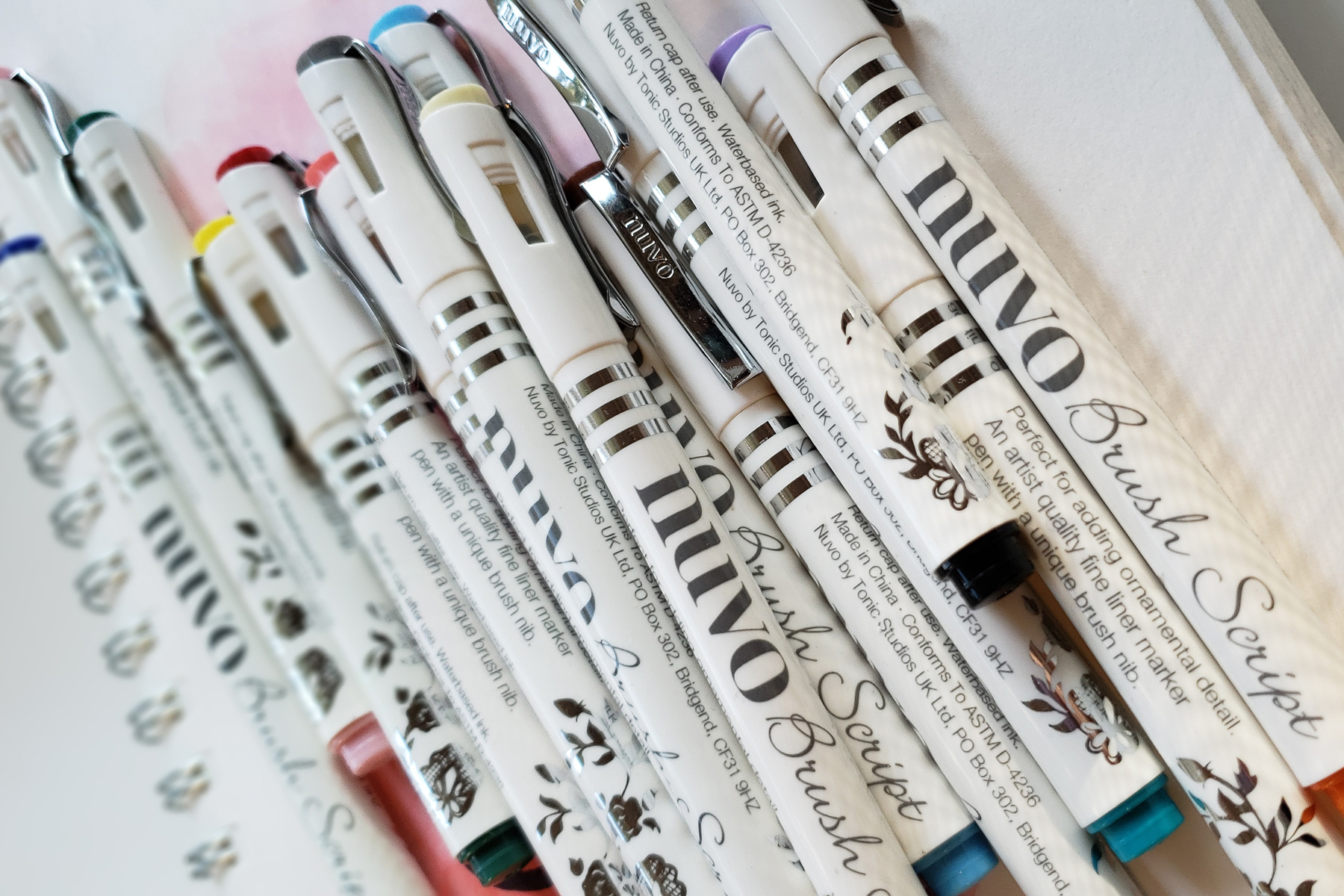 I put together a full video over on youtube that I think you will enjoy, especially if you want to see exactly how these puppies work and the way they play with water – you can check it out here or click through to go see it over on my YouTube channel!
[youtube https://www.youtube.com/watch?v=1Nv0cpdBMbY&w=560&h=315]
Here is my finished Handlettered project, I used the markers in a few shades of red/pink for a faux watercolor background and then I lettered using the black right on top!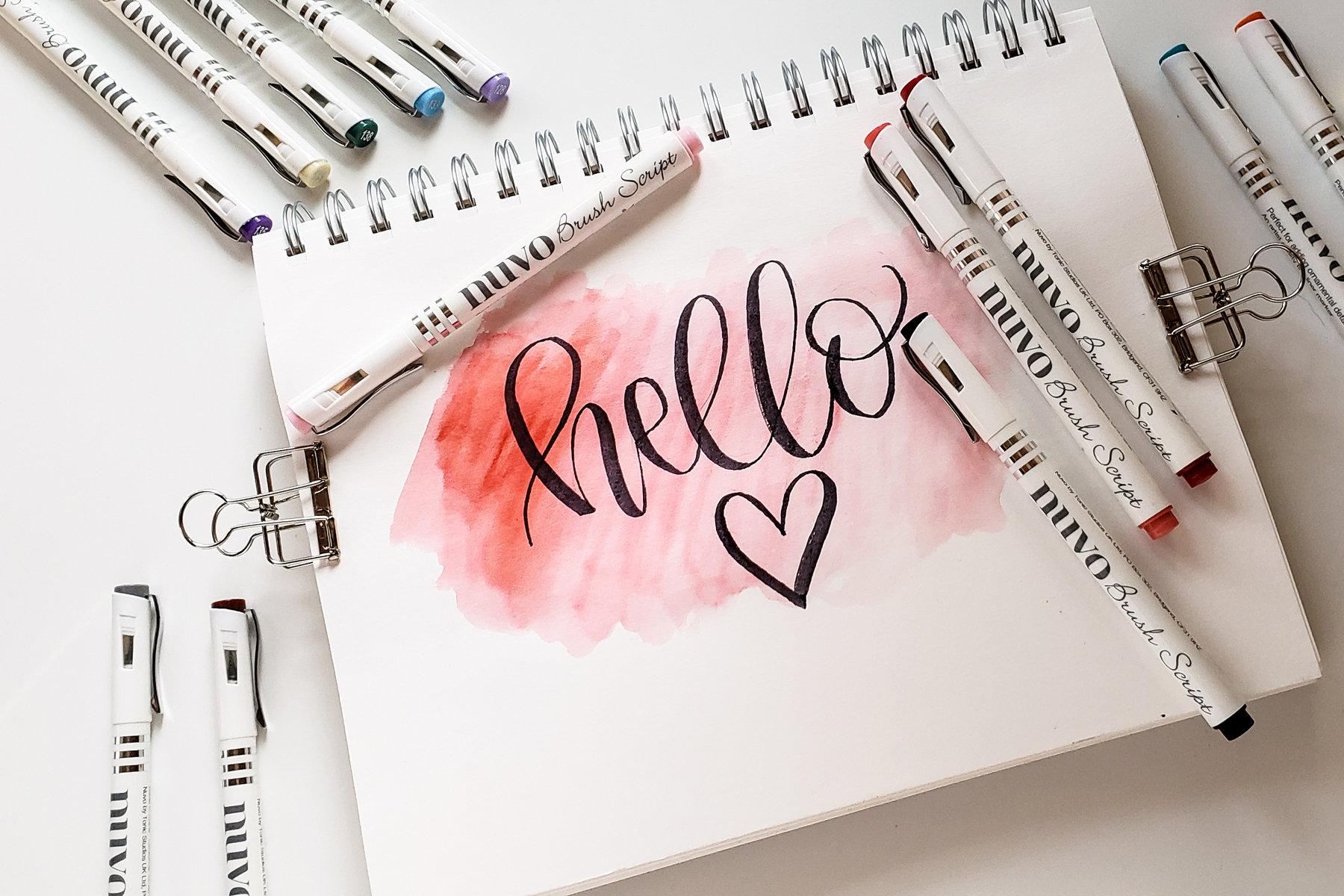 I think my absolute thing about these markers is just HOW water sensitive they are, they were super fun to do "watercolor" with, and they blended together beautifully! I love the soft inky tips on them too, however it does make them a bit more challenging for lettering, this is not a brush you would want to use if you hadn't practiced a little!
The shades are so pretty, and the lighter colors are also subtle and would be beautiful for blending, I think you will really enjoy these for coloring and blending projects for sure!
If you want to pick any of these puppies up you can use these links by clicking below:
(If you purchase through the above links – I will receive a small commision at no cost to you)
That's all for today! Happy crafting friends! I hope you enjoy!