Oh my gosh! I can't tell you how much fun I have been printing out my elements and cutting them out for my layouts!  Now that I'm full on obsessed with Project Life, I am constantly on the prowl for elements – I def. am spending more time at the craft store, but sometimes it is a little painful to fork out the 4.99 for 6 or less little bits of flair, you know what I mean???
Anyway, since it is my Link Me Up Thursday on the blog I thought I'd share with you some favorites from my own favorite printable designs and show off some photos!
Here you can see one of my most recent layouts –  With some examples of several of my printable elements on there. This is seriously so fun, and super-dooper economical too!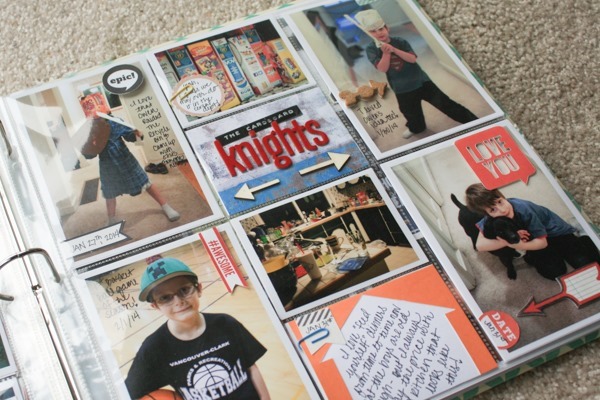 The first product I have to link you to, is one of the first sets I made with the intention of printing:
52 Smash Up I made with my SMASH book in mind! I love love love it, and when I printed them out I made a little "eeee!" sound LOL – after these were so super, I made another somewhat coordinating set:
The 59 Smash Up set is filled to the brim with things that are super printer friendly! Both sets also include a PDF file that you can just open and print – or you can make your own sheet to personalize/resize things as you see fit!  Here I piled up a bunch of stuff that I printed and cut: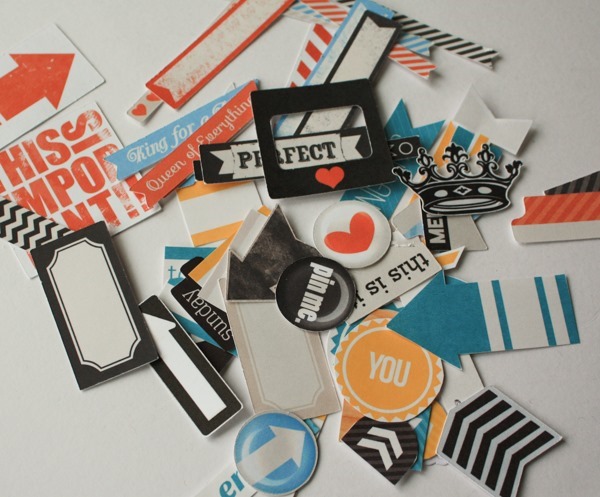 Super fun right!?
The next set I think is super fun for printing are the of the elements my "All the Little Things" kit –
Not only are the journal cards printable but there is loads of fun word art, and even the alphabet is printable if it tickles your fancy!  I use the "love you" speech bubble here (thank you Silhouette for making those cut out words possible! LOL)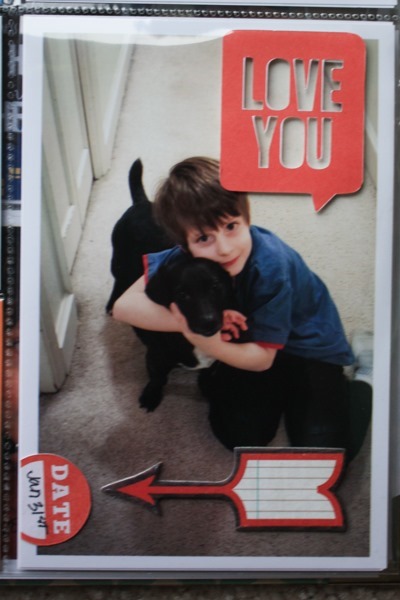 (note – that arrow is from the paper store and the adorable "date" label is from the awesome Miss Zoe Pearn!) I like to pop dots or foam tape too to give the text a bit of a pop up from the page!
Here is a close up of some more of those elements in my little storage pockets: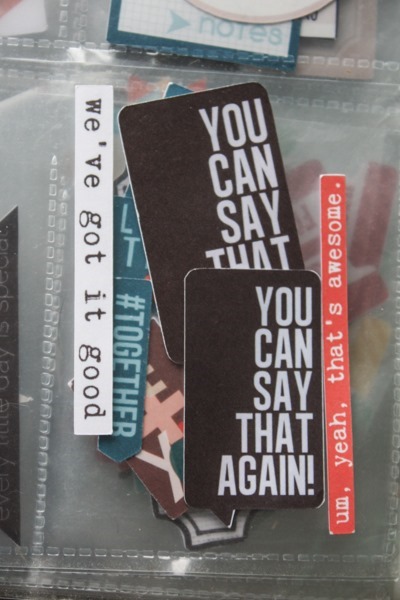 The final thing I want to pimp is my newest collection – "A Little Bit of This":
These hash tags are super fun and simple to use:
Oh how this pile makes me smile 🙂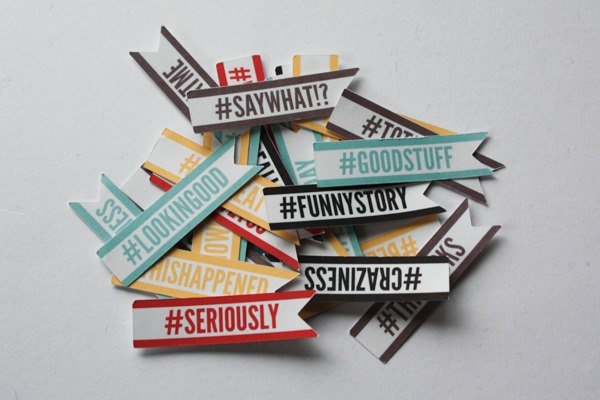 Because of these are just straight edges, they would be super easy to cut out with out any fancy cutting machines too!
I designed this flair both as dimensional digital elements and as flat paper circles if you would like to print them like that:
The come at 1.5 inches but you can easily shrink them if you are looking for smaller – if you have a circle punch this would be super easy to cut up too!
Here they are printed at full size and then also a set of them at about 75%: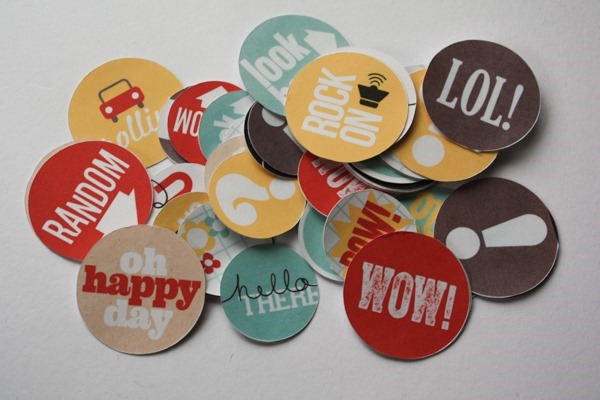 Hehehe – super fun! And here is one in use on a project life layout: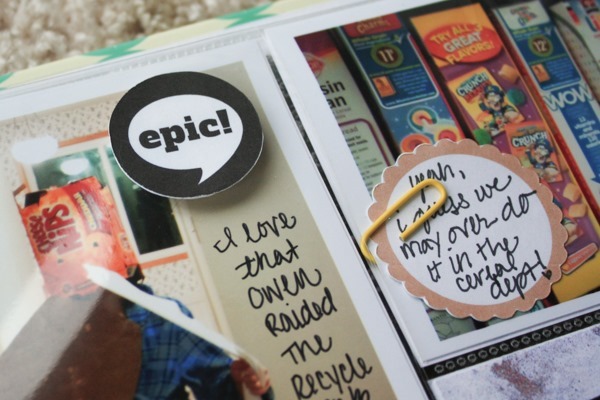 (note, if you like that it is in my latest family-centered collection with Traci Reed: A Happy Family – Lovin' Life there's lots of printable goodness in that kit too!)
These foldable tabs were made to be especially real-life friendly, they come flat with both sides mirrored so you can print and fold right down the middle!
So bright, fun, and multi purpose!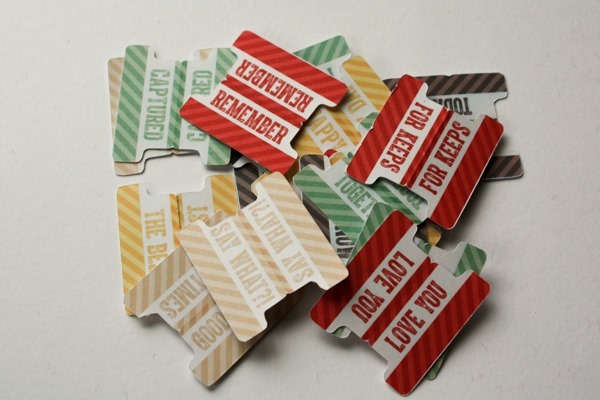 The collection also includes a few alphabets that I had fun printing out:
The Teensy Rectangle Alpha is especially awesome because it comes with a full printable sheet, everything is in straight  lines and everything is a rectangle, so you can just snip them off the strip one at a time as you need to!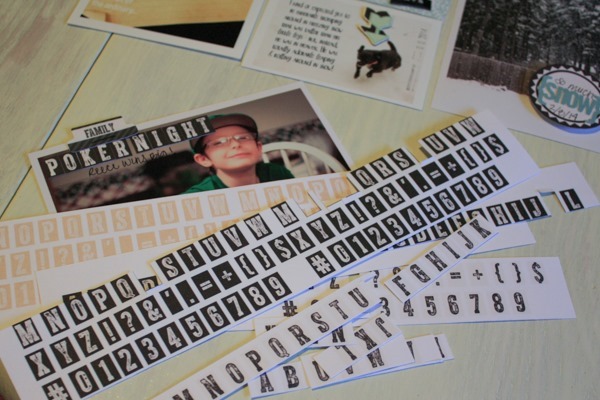 Here is a close up of that photo using the alpha and one of my tabs too!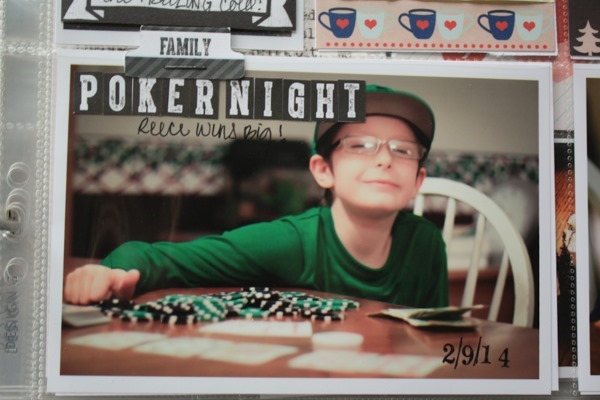 The second alphabet is not rectangle so it is a bit more challenging to print out, however if you have a cutting machine it looks awesome – Here is the Simple Statement Alpha:
It comes in 7 colors and is included as individual letters and as some really easy printable sheets – I shrunk it way down and printed out the teal alpha to make this for my layout: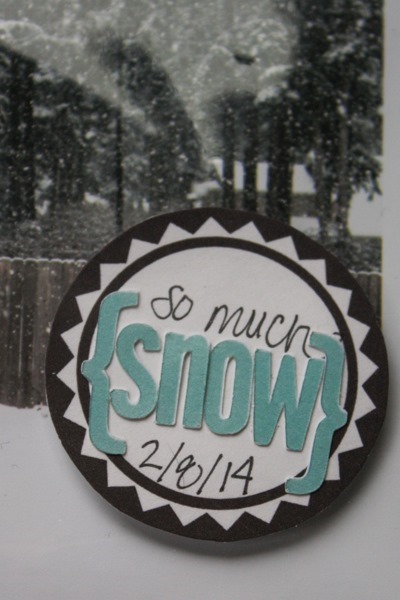 Cuteness!
There are seriously a million more things I could link, I'm looking at my stash and my shoppe in a whole new light! Oh, and check out my awesome storage system for all this printed goodness: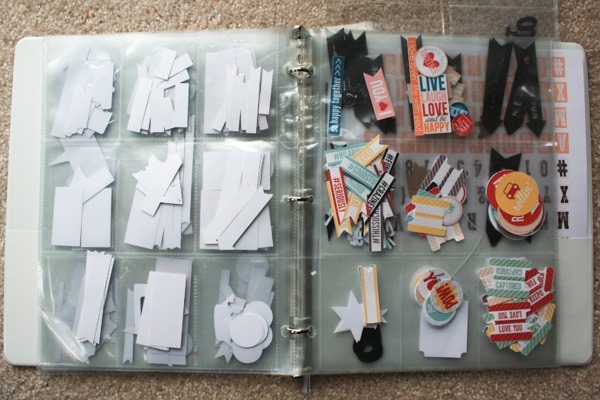 Thanks to pinterest/facebook advice this is what I am using. I stole a bunch of un-used trading-card pocket sheets from my kids' rooms and stuck them in a simple binder – makes everything easy to find and keeps those goodies safe!
So fun, seriously I could probably go on and on – but I have things to cut out over here! LOL
(oh and just as a side note, if you have a silhouette and are wondering how to get it to print and cut out things from your stash, go check out this awesome tutorial at SSD.)
Thanks for stopping by folks! If you  have any digital elements you have printed and cut out I'd love to see them! Comment here or post it on my facebook page so that I can ohh and ahh over it! 🙂