Happy April 1st everyone! I'm really not much of a prankster myself – first off because I'm a terrible liar and no one would believe me! Secondly I would say, it is because I'm quite gullible so I have plenty enough fooling going on from everyone else!
All that aside, I thought it would be fun to have a little freebie today for all of those pranksters out there – so, just for kicks, here are some SERIOUSLY free journal cards for you to enjoy 😉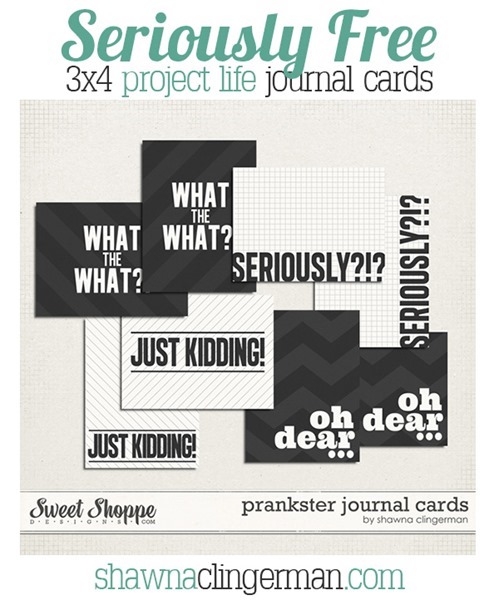 There are 4 different designs in there, but all of them come in both horizontal and vertical orientation because as I put my layouts together for myself I'm finding it makes me crazy to have a card that only comes in one direction! I also included a simple pdf printable for all those non-photoshop folks out there! Just print the pdf with one click and be done!
Click on the preview to download: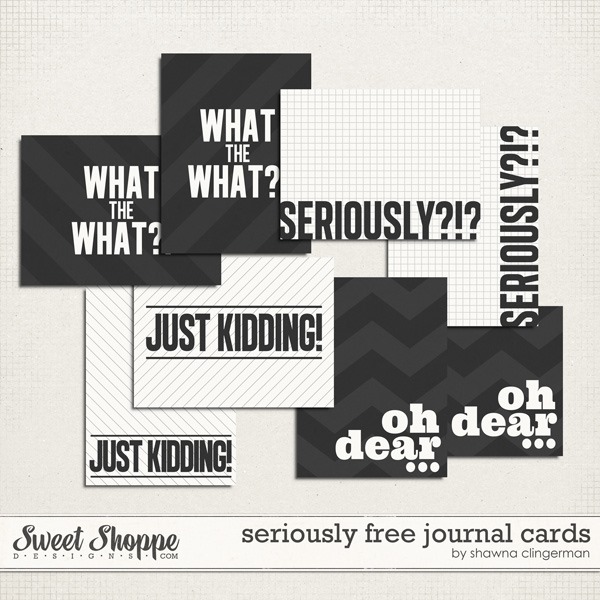 That's all from me! Hope you all enjoy, and perhaps you will have some April Fools shenanigans to use these for!!  If you are new to my site, be sure to check out my freebies page to see what else I have to share! If you like what you see come check out my shoppe at the SweetShoppeDesigns.com, I have LOADS more journal cards and digital goodness there!
Please Like/Share and Pin this puppy so that you other folks can find these too!! And like and subscribe to me on facebook to keep in touch with my designs! Oh! And feel free to let me know what you think here in the comments as well!