Happy Friday everyone!! No peeks for you today – everyone is busy buzzing around getting ready for BLACK FRIDAY!! Add to that the fact that I'll be hosting my very first thanksgiving here in just 6 days, it seemed prudent to take a week off from the weekly grind. That doesn't mean I don't have anything brewing though, and this Friday what I have for you is a CT call!!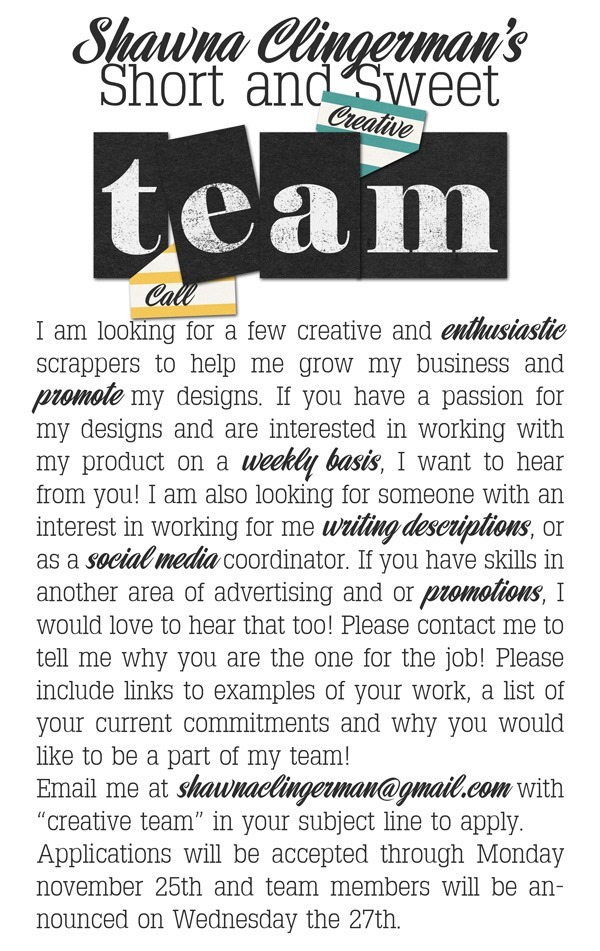 I want to make this a super quick and relatively painless process so I'm only going to accept applications through this Monday so if you are interested in don't delay and send that application in!!!
Can't wait to hear from you!