Good morning and happy Saturday! It is a three day weekend here in the US, so happy an extra day to relax as well! I hope everyone is warming up a bit and starting to defrost finally.
I am excited to share this week's release with you! Full of Laughs, by Jenn Barrette and I, is a digital scrapbooking kit made for fun. We all have those funny moments in our lives. The hilarious stories we tell, the inside jokes that no one else gets and the silly knock-knock jokes our children think are the funniest things on Earth. Now you can scrap those amusing anecdotes with Full of Laughs!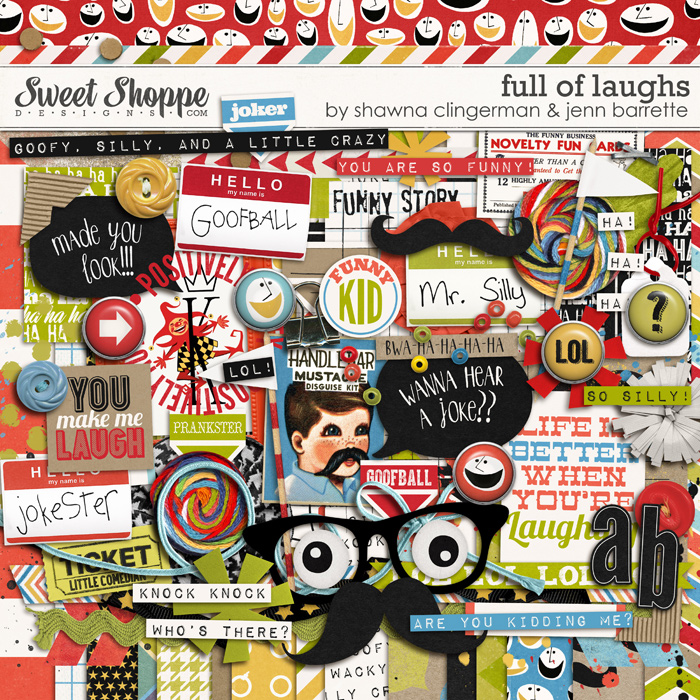 and here are some inspiring layouts from my Creative Team.
Now, before I am off to enjoy my Saturday the winner of Full of Laughs is:  Rachel! Congrats, Rachel! Tanyia will be contacting you shortly, I hope you enjoy the kit as much as I did creating it!
-Shawna