If any of you are like me, you are starting to think teacher gifts. It is the end of the year at a new school for my boys and they had a great year there. So it is time to put my thinking cap to find a thoughtful and affordable gift to thank all their awesome teachers!!
So in thinking about it I found this little gift I put together a few years ago for our school staff: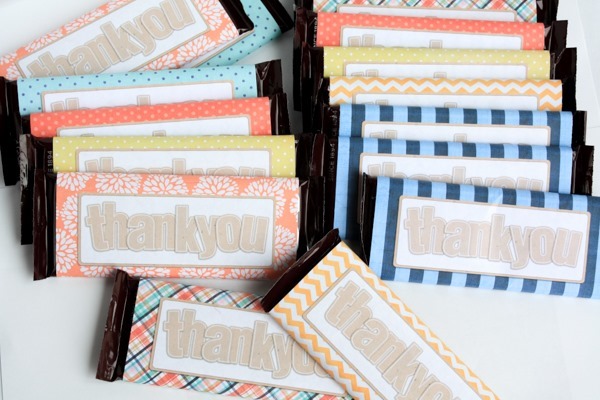 These are just simple hershey's chocolate bars with an adorable little wrapper that I made with an assortment of my papers and a simple kraft alphabet.
They were SO easy to put together, I just measured out squares and put a thank you on top with a digital scrapbooking alphabet. After I printed them out I simply had to make a few cuts and then you wrap it around the candy bar and secure with a piece of tape or glue.
When I went looking for these pictures today I actually discovered that I had saved my little wrappers too, and I thought what a great little goodie to put on my blog!  So here is a free printable download for you: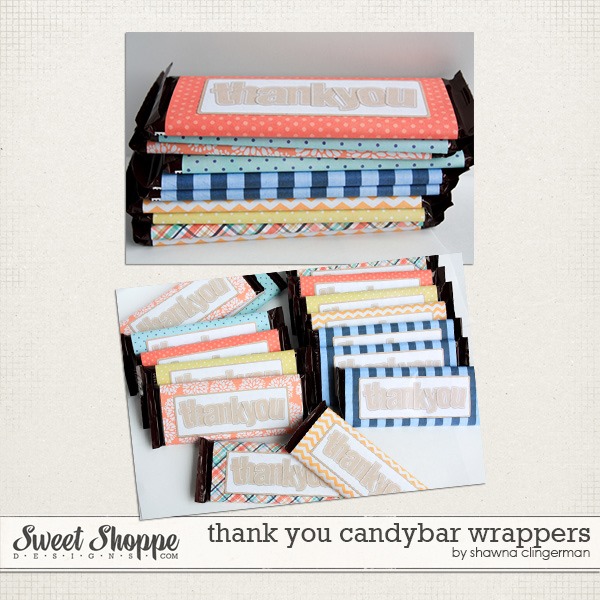 When you download you will find a single simple pdf file inside, all you have to do is  open and print, I just used plain old simple printer paper when I did these ones, but you could always step it up to something more quality if you want a crisper look.  The pdf has 3 letter sized pages with 2 designs on each page.
Such an easy project to re create for your self too using any papers and  alphabet – you could put the teacher's name or the school or something else that is super clever that I can not think of because "thank you" is as clever as I could get!
When I gave these out at the school I made the cutest little gift out of them by putting them in little pails with little signs and a few other super affordable summery treats: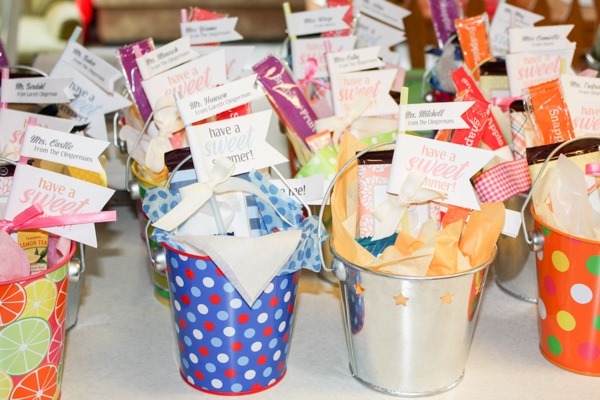 Cuteness huh??? I love little pails with pretty much anything in there! LOL
Well good luck as you reach the finish line of the school year with your families! More from me soon!
<3 Shawna