Well this year is the first year in our new roomy house, so I'm going to attempt hosting Thanksgiving for the first time (YIKES!) – I am partially afraid partially excited and although I should be looking up turkey cooking tips and useful things, instead I'm up to my ears in décor and crafty diy ideas on Pintrest… There is absolutely no way I will have time for all of them but there are def. going to be a few of these things happening at our table…
How cute is that little place card!?!? Bonus points because we have loads of pinecones falling into our yard on a regular basis – This clever and adorable DIY pinecone place card holder with an alphabet stamp would be a great project for the kids when they want to help with decorations!
Or if they think that is lame we could also go for a cuter version of a pinecone craft: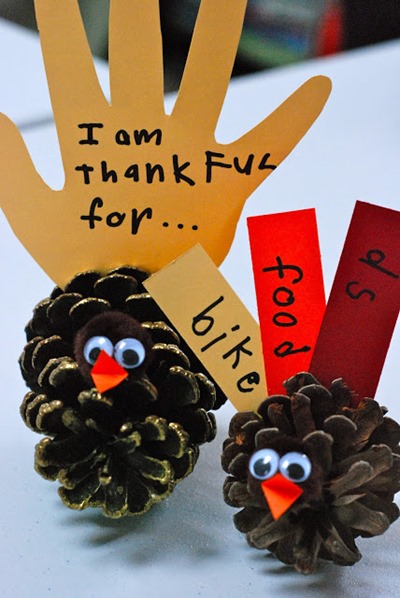 or this significantly tastier turkey!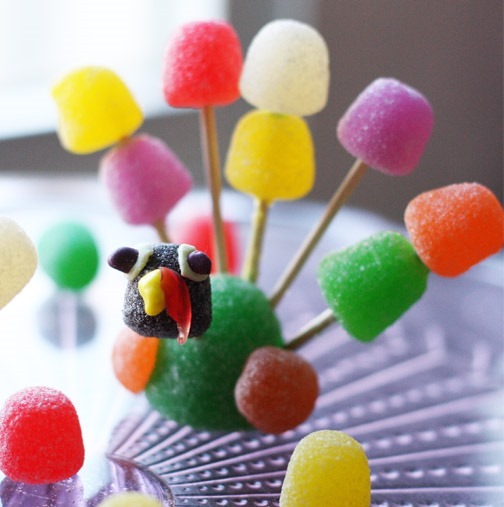 Enough kid stuff now back to me…  I'm really dying to do a thankful tree although maybe I need to put a "pin" in it for next year. So pretty and so easy to do: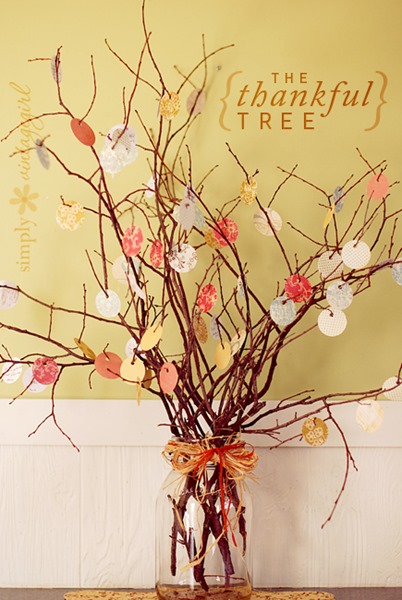 I didn't know I wanted to add little bit of glitz to some party napkins until I saw what they did here: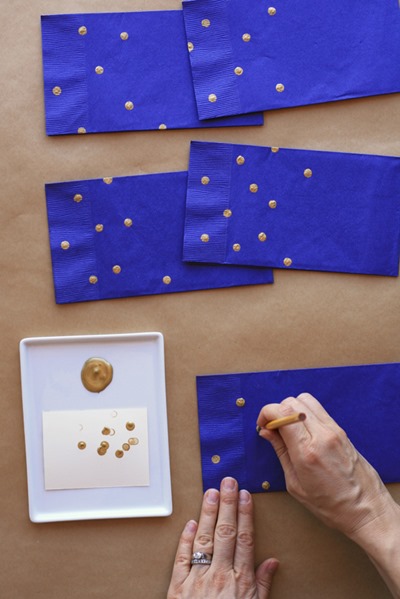 These cute twig votives make me want to get out the hot glue gun right now!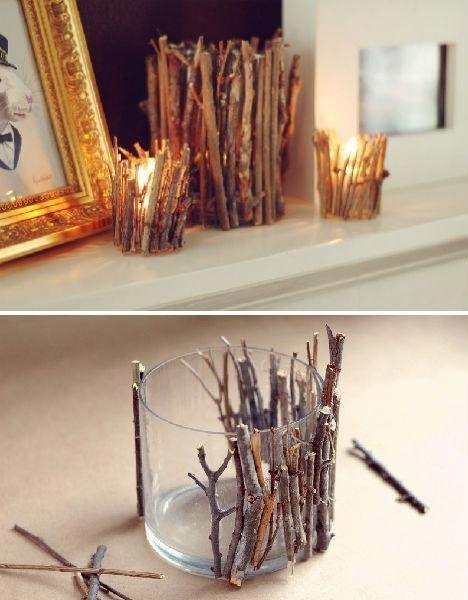 And this little utensil setting is so simple and sweet! There is even a free printable so we aren't talking a lot of time investment there!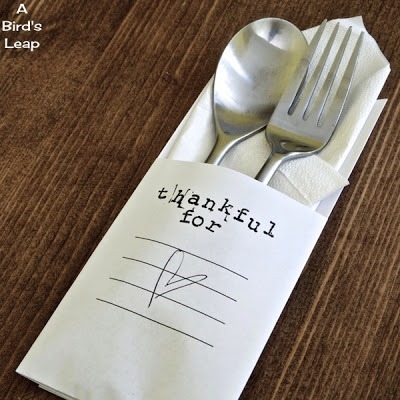 and ohhhhhh so much more I'm dying to try!
In addition to these, in looking around I decided I really feel like I need a banner! SOOOO many cute thanksgiving banners out there and I think I need to make one with a Shawna Touch!!
Well that's all for today, time for me to do something useful! Hope I inspired you all some though!
<3 Shawna