Hello everyone!
This week we are bringing you not only one, but TWO (yes, two!) perfect kits to cheer you up!
A mixtape says so much about the person who put it together. Whether she's in love, had her heart broken, likes to get down and funky, or needs to dance her cares away, it's all there in the mix. What does your mixtape say about you?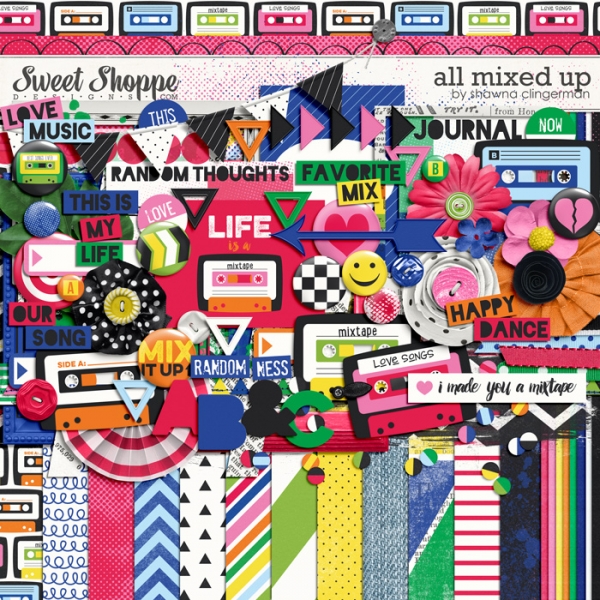 What is coming next?

Shawna is the newest Featured Designer at SSD with her FWP kit, Mixed Feelings. Scrap those AAM pages, Currently lists, and those range of emotions with this bright & fun kit. She added in some black, paint splats, & bold pattern papers to really make those colors pop! These two kits co-ordinate together, so be sure to check them out!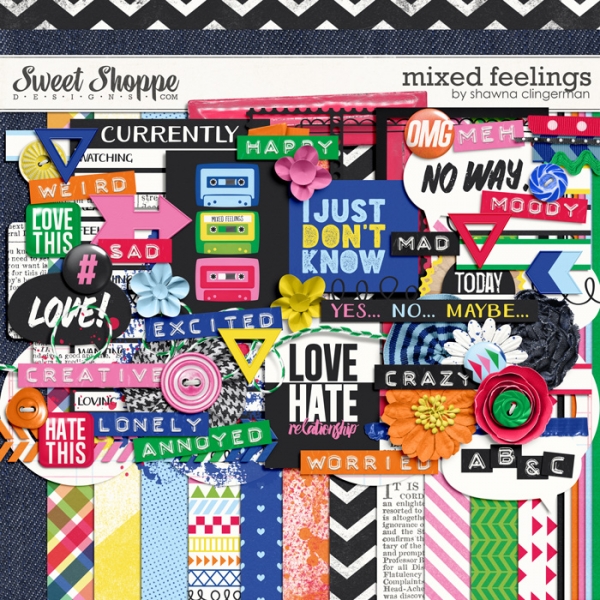 And now see how the CT girls rock the colors!