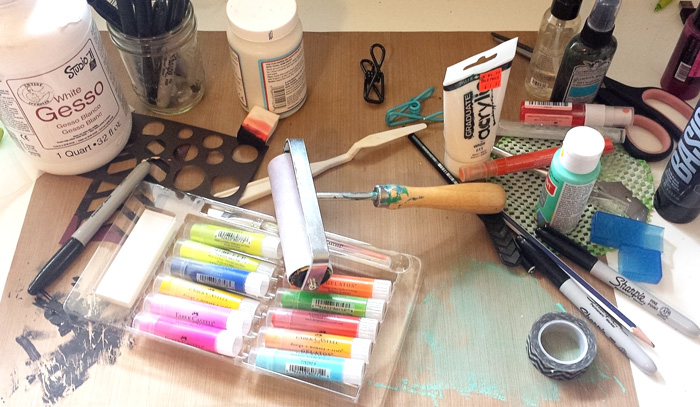 This is a what my desk looks like, which is much like what my website looks like (and honestly a little what my life looks like right now).  Fun creative stuff is happening but its quite the mess!
In website world I am feeling the need to put together a good solid webpage so any of you that do manage to wander into my little online home, please forgive the chaos. I think it will be worth it in the end!
In real life world my little home is quite the mess too – fall is coming soon and it is time to get my act together so we are ready for all of the craziness that school time brings (for the boys AND myself!).  So please forgive the chaos that is Shawna Clingerman all around right now folks! I'm trying to stop painting and start sorting my universe out: it will happen, I promise!