Friends as we embark on the new year over here I'm so excited to share some more with you about how to order a product with your own personalized word of the year! ❤️
I put together this little video to walk you through everything I have to offer AND to share some fun new updates for this year! Watch here, or head over to YouTube to see it full size!
I really do believe that the BEST way to help you keep your word of the year close at hand and close to your heart all year long is to SURROUND yourself with it, so I've put together some special products to help you do that! I'm my video I walked you through everything close up! but here are some fun images too for ya! I love all of these SO SO MUCH!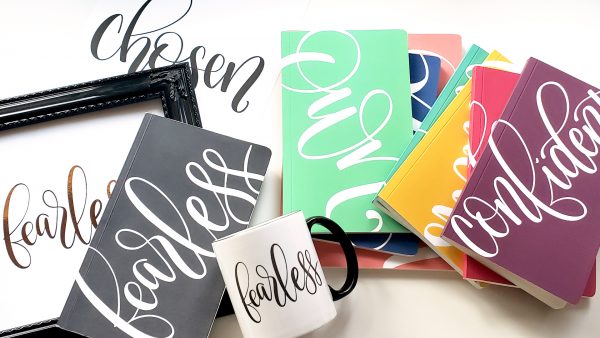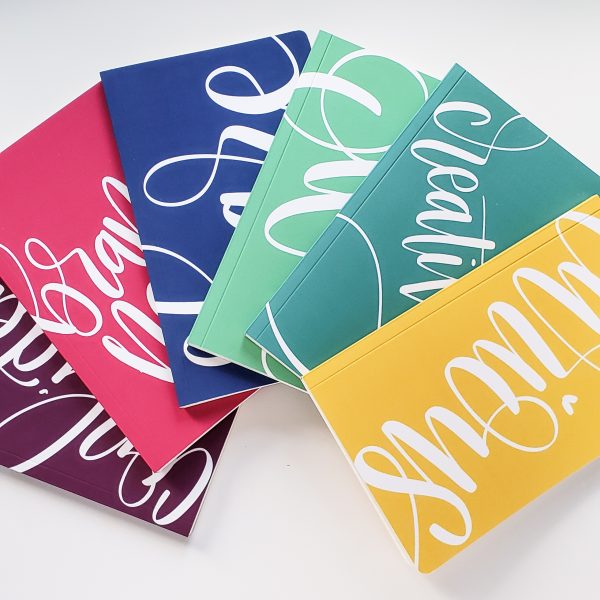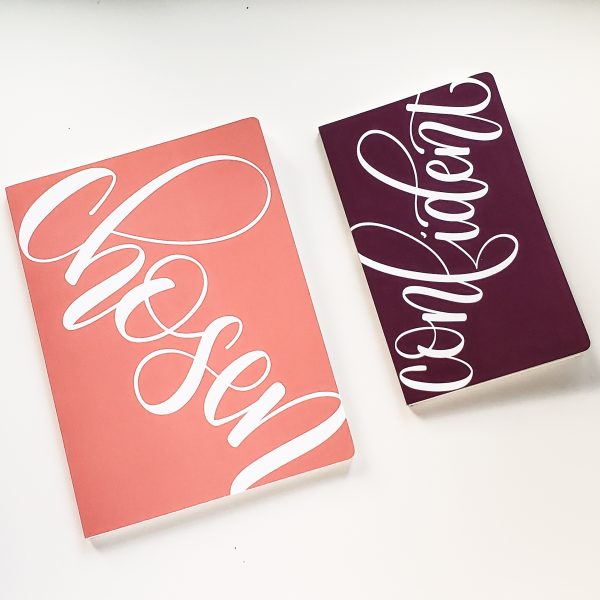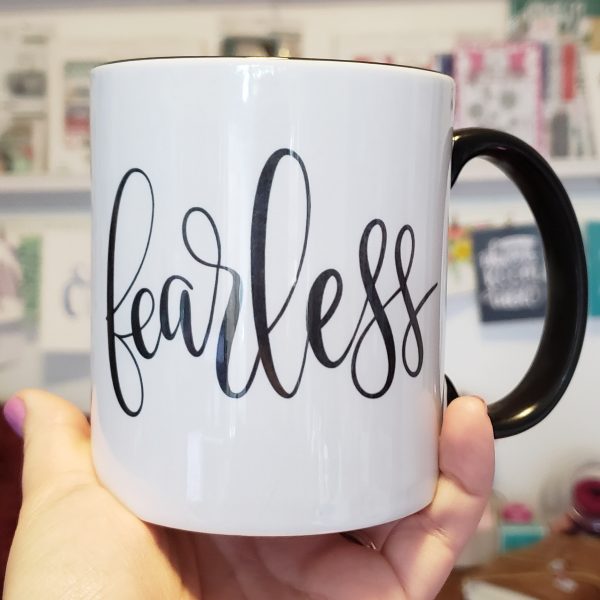 I hope you LOVE the new notebook colors as much as I do!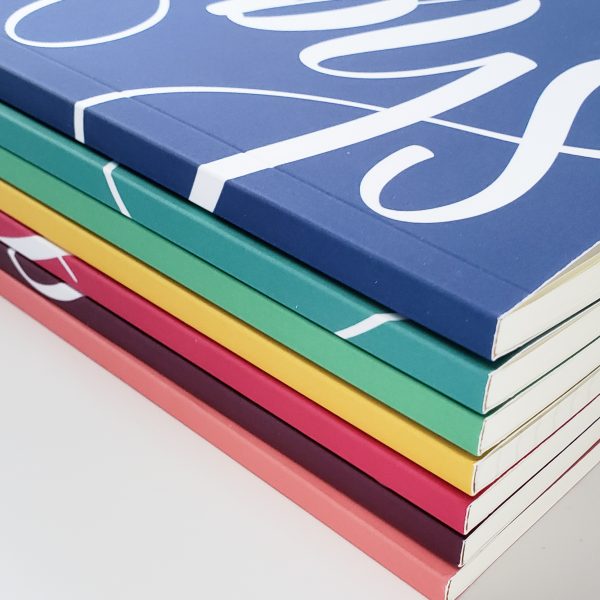 Frequently Asked Questions:
How do I order my own handlettered word of the year/word of the year product:  
You can order your handlettered word of the year in my etsy shop – and there are a few different ways you can order:
What is the difference between the "Make it a" product option and the "Custom Word" product options:
Honestly the ONLY difference is that the custom word option you can order if I haven't yet done your word, or if you don't want to hunt up your word – the pricing for option 2 and option 3 work out to be the exact same for you as a customer, just giving a few options for the sake of making things as easy as possible. If you would like a download and I've already done your word, then use the "make it a" option, otherwise a custom word product will work great!
What products do you offer with your words on them? 
Depending on the size/shape of your word, I will place the word on the book in the manner that fits the best and fills the space the most effectively. You have the option this year though of ordering from 8 gorgeous colors: Classic Black, Plum, Hot Pink, Coral, Sunny, Jade, Turquoise, or Royal Blue. If you would like to request a hex code for a color you already know and love just put that color code in the order comments! (I really only recommend this to people who understand colors the way screen/monitors can change colors depending on the user). The notebooks all come with white lettering, and I will send you a preview of your book when I put in my production order to give you a sneak peak!
You can choose from a variety of Mug types when ordering your word of the year on a mug! Depending on the size/length of your word I will either put your word on but the front and the back of the mug, OR I will wrap a longer word around the full mug! Check out my listing in my shop for more info!
A word of the year foil print is a fantastic way to take your handlettered word of the year up a notch before you hang it on your wall to spur you on for the upcoming year! You can get this print in an 8×10, 8×8, or a 5×7 and they come printed on beautiful bright white or rich black quality paper! You get to choose from gold, rose gold, or silver.
You can also get anything as a print shipped to you from my production partners – however, my digital downloads are SUPER easy to print yourself or send to a local printer/office supply story so you decide whatever is best for you!
NOW! For easy-peasy access, just click the images below to go get your word in my Etsy Shop Today!!
Ok that is all for today! I hope you are finding your words, and enjoying my word of the year project! If you have any questions at ALL feel free to contact me! I'm so pleased that we can walk into 2019 with intention together! Its goinIt'so be a GREAT year sweet friends!!!