Hi Shawna fans!
With Valentine's day around the corner, there is a kit you don't wanna miss!
You + Me = We is perfect to document your relationship with that special someone. The subtle color scheme allows you to declare your love without all the pink froufrou. Capture the magic of your real life love story. 
As always, 20% off on Saturday, 7th Feb!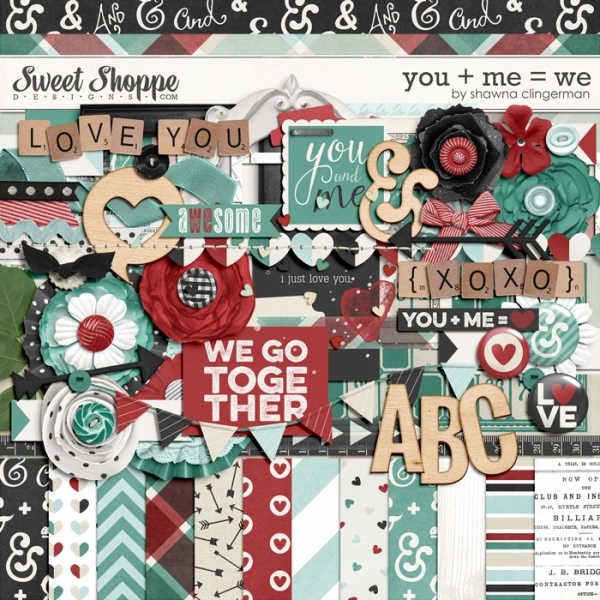 And some CT pages for inspiration!