Friends, whether you are here at the end of my sharing my mental health story – or if you have found the link to my free download elsewhere, I'm so grateful to have you here and to be able to share some of my heart with you!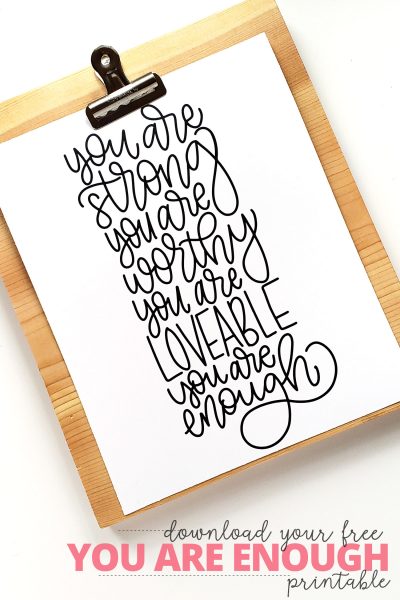 I created this download as a free gift for you after taking a week to share my full mental Health Story and struggle with suicide and depression. If you haven't read my previous "My Mental Health Story" posts I will link to them below. Fair warning, these are a bit intense and could be hard to read, but my hope is that they can shed some truth and light into something we don't talk about enough:
For those of you who have been with me on the journey of sharing my story: I can not thank you enough for reading and being a part of my story as I shared about my mental Health throughout Suicide awareness month. I'm so very touched by each and every comment/message/email that I have received both here and on social media. They have made me feel hopeful, humbled, and ever so grateful that my story can make a difference for other people that are hurting.
I wanted to end this month of awareness and sharing with a small gift for all of you. Suicide awareness isn't something only to have close to mind in September… but all year long it is up to all of us to be fierce in our honesty and in our support – to reach out and connect, to keep asking questions, sharing our hearts, and asking for help.
I'm looking forward to keeping this discussion alive, and if you aren't yet following me on Instagram I would encourage you to head over there, I keep it very real, and try to talk about these things daily, and I'll be back here from time to time with some ideas and suggestions for you whether you are struggling or supporting someone else.
Today – no matter who you are, or how you found me, I wanted to give you this message to keep with you – 
You are Strong.
You are WORTHY.
You are LOVABLE.
You are ENOUGH.
So much love to you, friends. Together we are stronger. When we spread the truth light wins. Change begins every.single.time we choose to believe in our own worth, speak our truth, and to spread the message of unconditional love.
Please feel free to share this or any of these posts about my mental health journey, and if you love this download I would LOVE it if you would leave a comment here and/or share this on social media, just make sure to credit and have friends come back here to download for themselves <3