Well 2015 has officially ended, but I just couldn't let it pass by with out a post here to honor it. It has been a lovely year for me, a truly wonderful awesome amazing year.
Back when 2014 was coming to a close last year, I was having a bit of a personal crisis – so many great things in my life but yet I felt a little lost.  The kids are all full time in school now, I'm finally a free agent and able to focus a little on my life as a non-mom type person, but yet I wasn't feeling quite like I was "making it" digital designing wasn't bringing in the income or fulfillment I was hoping it would and I was feeling quite in-adequate… what was I doing with myself, what are my dreams? Who am I becoming and what are my goals? More importantly why was I not moving TOWARD those goals?
I decided to focus on a single, simple concept for 2015 – to simply BEGIN.  START working toward getting a degree in this field I love, BEGIN working on my health and my body, BE BRAVE and put myself out there to try to get some jobs in the paper scrapbook industry.
It was also time to make some choices about working, did working non stop at my computer for the digi-world actually help me move forward or was it holding me back by taking all my time and eating away at my confidence…. God had a plan and an answer for me that gave me clarity there because at the start of January my church offered my a part time job working as the Children's Ministries Coordinator at my church – 15 hours a week and paid per hour what a novel concept after years and years of the "will I or won't I make money off of what I'm doing" in the consignment store world!  That wasn't the only thing coming my way though! 2015 was exactly the START I needed in SO many ways, and now that I've reached the end I'm both humbled and proud that this year became all that it was for me.
So, with no further ado – here is what I'm "yay-ing" in my 2015:
1. Going back to school:
I decided it is time to FINALLY get moving on my life long goal of getting a college degree again – when I got pregnant at 19 I dropped out of college and started on this amazing journey of being a mom. I haven't ever regretted that choice, but going back to school is something I've never stopped dreaming about!  I can only take one class at a time because, well, everything! But I took 3 design classes in 2015: Drawing 101, 2D Design, and Creativity and Concept.  I seriously am a person that craves knowledge and it is really fun to be dedicating time and energy to that! The plan is to get my Associates of Fine art in Graphic Design at the community college and then go from there.  So far I've got straight A's and I made some pretty cool stuff too!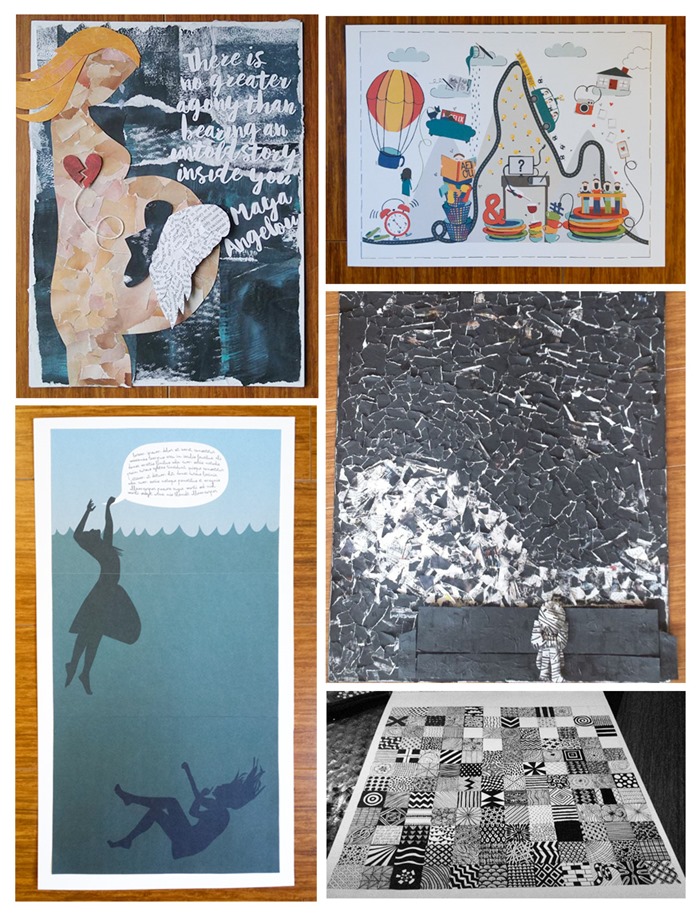 As a bonus, I also have been totally able to pay my way through school completely on my own using income from my designing – paying your own way through college is totally crazy awesome right?! Eventually I'll need to figure out what gen. ed. classes I still need to take for my degree, but for now I'm reveling in my lovely design classes and it's been awesome!
2. Getting Healthier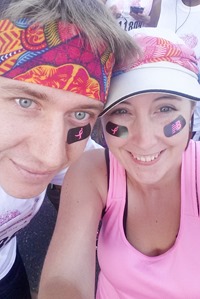 Starting January 2015, I started going to the gym and logging my food. In the winter/spring I worked out consistently 3-5 times a week. Over the summer I picked up running again and by October I had actually worked up to running 5 miles straight! That is officially the furthest I've ever run and I cried happy tears when I finished.  The getting healthy/losing weight struggle has been cycle of winning and losing for me ever since I had kids, and I actually go to the point where I'd almost lost 25 pounds this year, which is awesome. I'll be honest and tell you though that November and December were not as awesome for me in the healthy dept. and I put some weight back on, so it is more like a 15 pound net loss for me… not AS amazing…. but I still ran all those miles, I still DID lose weight, and I'm still calling it a victory – feeling proud of myself physically ALWAYS = a victory I say.  The picture to the left is one of G and I running our first 5k together in back in September <3 January I've started back at getting fit (I'm gonna run/walk 1000 miles in 2016 if I can meet my goal! how awesome would that be!?)
3. New job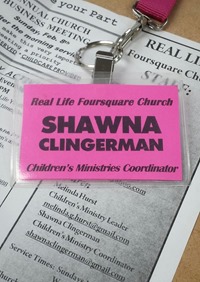 Like I mentioned at the beginning of the post – I also started a new job last January – I am now officially our children's ministries coordinator at our church and I work planning for and coordinating all of the children's programs for kids 1st grade and under (at our church 2nd through 5th graders all meet together for "children's church" so I cover everyone UNDER that age.) I have been in the church all my life and working kids has been a love of mine since I was an actual kid myself so it is really fun to re-kindle that and be part of something meaningful. I love our church and I've always loved the kids program there, crazy to think that I'm the one making that happen there now! It keeps me busy, but it is also just part time and gives me the freedom to keep building toward my dreams as a graphic artist. It really was heaven sent! And what a sigh of relief I give every time I get a pay check and it is exactly what I expected and for exactly as many hours as I worked toward. Not to mention those little kids every Sunday morning! They are the best!
4. New and deeper love of art
Something about putting digi designing on the back burner for me totally freed my creative spirit – every thing I did design felt more right and it is easier to put my heart into things when I'm not thinking "will this sell??" (I think for me that is ok to admit!) To fill in the creative cracks when I was on break from school, I started a new hobby that I've grown hopelessly addicted to – I'll have to share more pages in detail another time, but I'm so proud of and in love with all the work I've done in my art journal!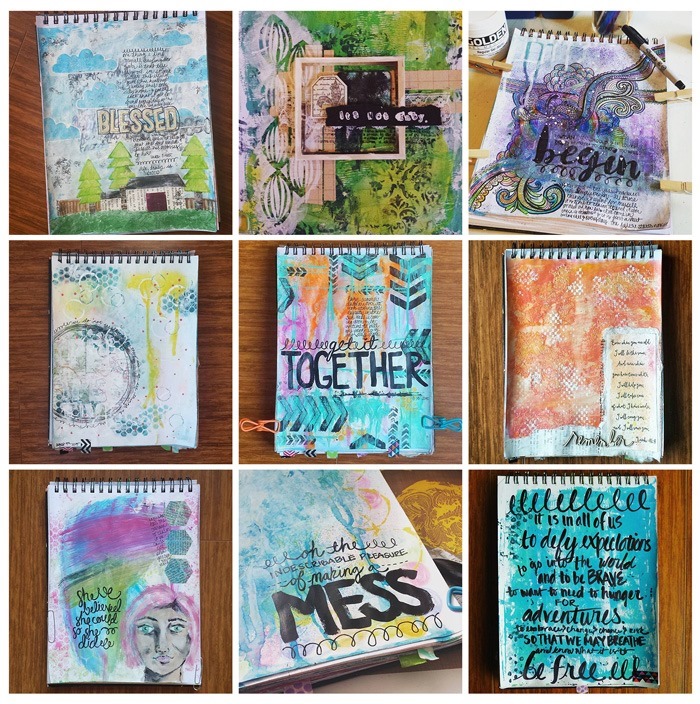 I think I had lost sight of how good it feels to create art simply for the sake of making art! My collection of paints and inks has multiplied over here, and I'm also doing lots of zen-type doodling with my micron pens (sometimes they make a lovely base for an art journal page too like the one in the top right corner there too.)  School has been awesome for this too because I feel like I'm really learning more about how to harness my creativity and I think I'm growing in my skills. Drawing 101 was SO hard but it was so great too because I learned things and I know more about putting things down on paper than I used to. Art gets better with practice. period. So I've tried to really take this to heart this year and get out of my computer and into my sketchbook/journal more so that I can really learn.
5. Moving past meds
7 years ago in 2009 I had a severe encounter with depression. It was a hard hard time and a really rough struggle, but eventually  I ended up hospitalized in a p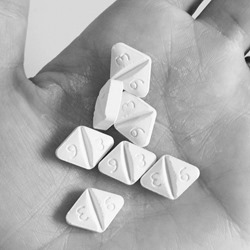 sychiatric facility where they saved my life and worked up the magical combination of drugs that saved my sanity and gave me much needed clarity so that I could heal.  I saw a therapist for over 4 years and did a pretty intense outpatient program – I worked very hard to get well and those drugs were a huge part of making that possible, but 2015 was my year I decided to try to find a new normal where I wasn't relying on antidepressants and mood stabilizers any more.  I pretty much took the entire year to work my way down off of 2 different meds, and it was not easy to say the least. But I did it and I've started 2016 totally med free. I do take a thyroid supplement since I had mine partially removed (another awesome piece of 2009), but my mood altering meds are all done. Depression is always going to be a part of my story and I'm totally open to the potential of needing their help again in the future, but for now it is really awesome to feel more "myself" than I think I have for a long time.  My energy is better, my mood is lighter, it would be so nice if this could become me new normal. (little aside here – please if you feel like you would like to step down from meds be sure to work with a professional and take it slowly and safely! I never could have just jumped off those things, psychiatric meds are not something to take lightly to say the least and the brain is a very powerful, very sensitive thing!)
6. Fulfilling a dream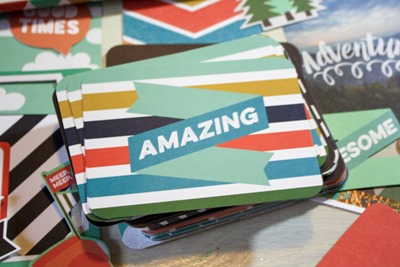 I have no words for how exciting it was for me when I was contacted for my first paper job in the scrapbooking industry! I posted about this here in October when it went public but the Project Life Explore Edition was a dream come true for me and I am SO PROUD of it! I worked very hard as a designer to get myself to that place and I put my heart and soul into that job. I can't wait for what the future will bring because working on that project and seeing it come to fruition made me realize that 100% that is what I want to aim for and do with my life! My hours I'm putting into school, my art journaling, this blog post, every time I sit down to doodle or I open up illustrator to work on a new digital kit, that is what I'm aiming for – and you know what, I'm not afraid to admit it anymore because I know I can do it <3 There was something about freelancing that was so awesome for me, I loved having a specific job, I loved the art direction, I loved working on a contract. I can't tell you how awesome it was working with Becky Higgins company, wow, what incredible people! Plus there is the whole having the physical, produced product IN YOUR HANDS… just amazing.
7. Reading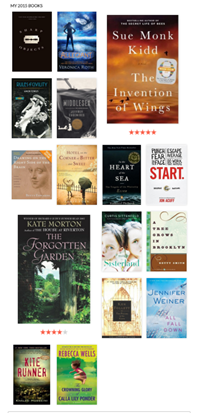 At the beginning of the year I made the goal for myself of reading at least 1 book a month – well I totally knocked that one out of the park and read 16 instead! Lots of great books too! I have my reading time set up as the time right after I get into bed before falling asleep – sleep isn't always easy to find for me and ever since I've started reading every night it pretty much completely removed the stress out of those nights when I just can't seem to doze off.  Now every minute I'm still awake is time to squeeze in a few new pages! As an added benefit, the ritual of it actually helps me sleep most of the time.
My favorite of the year was definitely The Invention of Wings by Sue Monk Kid! Historical novel meets women power meets just a really beautiful story – you can read my short little review here if you feel so inclined.
Seriously, I'm stopping at 7 – there is so much more too! Including some MAJOR home improvement projects G and I did this year, our beloved home is looking more and more amazing, we've re-painted 4 different rooms (including the most agonizing experience of wallpaper removal you can possibly imagine), and we have put down new beautiful laminate flooring in our entire upper floor (that's on G though, can't take much credit for that one!). Looking at pictures from last new years to this new years I was just amazed at the change!
Of course, I would be remiss if I failed to mention this – my primary source of pride, and the reason I'm HERE doing my thing, and my greatest blessing this year and every year, my incredible 4 boys.  They just keep amazing me with their hearts, they have been the most incredible helpers as I've settled into this new role at the church. As they grow closer and closer to little men (um. Gareth is almost 6 foot!) I'm simply honored to get to be a part of their journey.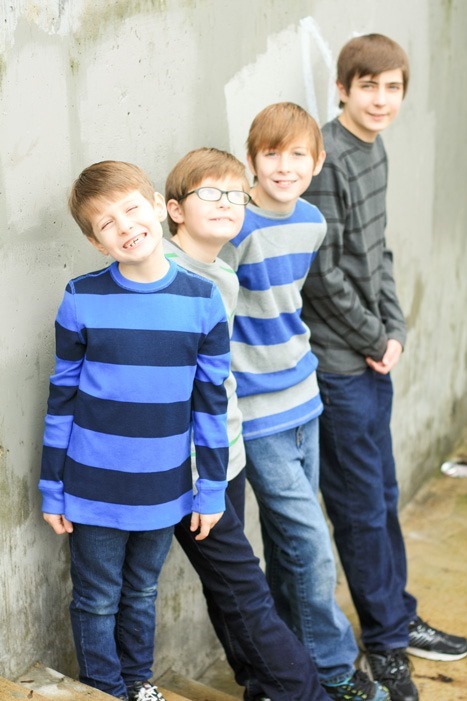 So, there you have it, or maybe it is more like there I have it, because really, this has been a year of incredible blessings and I don't take that for granted over here! Now, I move forward to 2016, I have lots of things on this list to keep on trucking along with, and several new things in my brain that I am aiming for.  One of those things is certainly to post more on the blog. Every post turns out to be a novel when you have SO much to catch up on! Hoping I can be better in 2016 about keeping things flowing and sharing a bit more of myself (weekly is the goal!). Thank you for going on this little journey of me bragging on myself a bit…. I know that one of the things that keeps ME moving forward is the encouragement and support I've received over the years, and specifically the love I've received via Facebook and Instagram was one of things that I've cherished so much this past year.
I can't wait to post another one of these next year! (I hope I really do, because this post I did back on my old blog in January of 2009 is a favorite of mine!) I think it is SO healthy among the "new years" craze to take a minute and reflect on your successes over the previous year. We all work hard all year long, we all do awesome things everyday, as parents, as friends, as individuals – please don't forget to tell yourself how amazing you are because you deserve it!